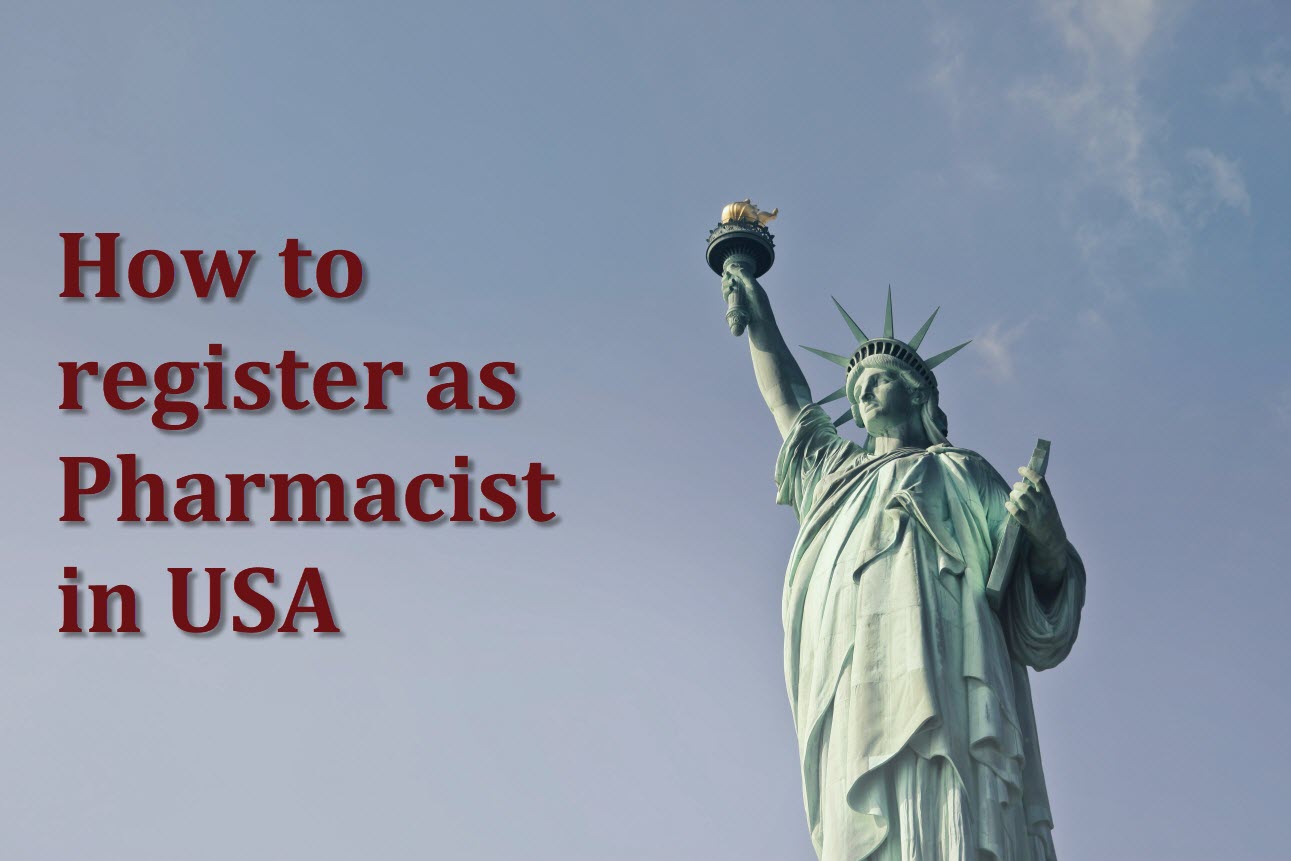 United States half pharmacies are located within drug stores, grocery stores, hospitals, department stores, medical clinics, surgery clinics, universities, nursing homes, prisons, and other facilities. The remaining pharmacies are considered to be independent or privately owned. In USA, average salary of pharmacists is 99000-140000 USD per annum. It can be varied depending on many factors.
Foreign pharmacy students have excellent opportunities to practice in the US but success is not an accident. It is collection of hard work, perseverance, learning, studying, sacrifice and most of all, love of what you are doing or learning to do.
How to register as a pharmacist (Foreign Graduates i.e. out of USA graduates):
1. Foreign pharmacy graduates have to take the Foreign Pharmacy Graduate Equivalency Examination (FPGEE) and an English proficiency test (Test of English as a foreign language) i.e., TOEFL.
After Passing FPGEE Students have to complete internship hours. Each state requires a different number of intern hours (between 500 and 1,500) to qualify for the NAPLEX. Some states use a sliding scale based on FPGEE scores. Usually, pharmacy schools implement these requirements into the curriculum with clinical rotations or experiential learning requirements.
After obtaining the necessary internship hours, the student must pass the North American Pharmacist Licensure Examination (NAPLEX).
After passing NAPLEX Student may have to take Multistate Jurisprudence Examination (MJPE), a state-specific test of the laws governing pharmacy, insurance and healthcare.
Is Indian Pharmacy graduates are valid for registration in USA?
From January 1, 2003, FPGEE will require foreign-educated pharmacists to have earned their professional degree from a five-years curriculum program in order to apply for FPGEE or Foreign Pharmacy Graduate Examination Committee (FPGEC®) Certification.
Now, in India we have four years of program for pharmacy graduation course and thus BPharm graduates are not eligible for eligible for registration as Pharmacist in the USA.
Certain people think that if they will do MPharm which is two years curriculum program then BPharm + MPharm will complete total six years of curriculum which is also not eligible for registration as Pharmacist in the USA. Instead, one can go for MS in pharmaceutical sciences in the USA and then one can work in pharmaceutical industry but cannot register as pharmacist.
BPharm graduates can go for PharmD education in USA and then they can register as a pharmacist in USA.
But, Pharm.D graduates from India are eligible for FPGEE and NAPLEX and can register as pharmacist in USA after passing all exams.
There is an uncertain news that, MPharm only in clinical pharmacy with continuation studies after BPharm (without any gap of years) are eligible for FPGEE but we advise you to contact National Association of Boards of Pharmacy (NABP), directly.