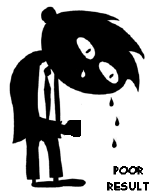 Poor Performance...! ! !
We are wondering after watching results of 2nd Test, OCF. Overall result is only 42.35%. We kept passing marks only 50 out of 100. In our GPAT TEST SERIES, We are keeping 85 % as passing marks and students are improving their performances day by day. And still these much students fails in OCF to reach even borderline and so many were on border line. Student who topped, got percentage of 94.5 % and see the gap. These were very easier questions which you got. Though no. of students appeared for exams is higher then Test-1. Still so many were absent.
Why is it so? Students are not taking it seriously, then what is the use of these much arrangements from our side.
Please Read something and then appear. otherwise it is of no use.
If possible, please Give us some reasons or suggestions from your side. Write down in Comment on this page only.

Every coin has two sides. We are giving surity that those who are taking OCF with seriousness, will definitely crack the pharma entrances. We have past records of students placed in NIPER, Manipal and other higher institutes. Heartiest congratulation all top scoreres of exam.
Try to improve more and more. And Now time for those who cross all the limits and make their name on PharmaTutor's Dashboard.
PharmaTutor Expert Panel has decided to give 10% discount for top 3 contestants of OCF if they purchase any course of GPAT TEST SERIES 2011.

WINNERS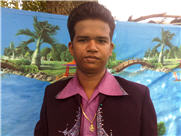 1st: Winner
Name: Dhaval Panchal
College: srinivas college of pharmacy, Mangalore
Studying in: 4th year, B.Pharm
About PharmaTutor and OCF: thanks for uploading such competitions...
About Dhaval : Myself DHAVAL BHARATBHAI PANCHAL a honest and sincere and hard-working man and after b.pharm i will do m.pharm in ceutics and i like this fied very muchand i wanna shine in my parents eyes...

---
2nd: Winner
Name: Chetan Dhakan
College: srinivas college of pharmacy, Mangalore
Studying in: 4th year, B.Pharm
About PharmaTutor and OCF: I visit every day for some news and jobs for pharmatutor. I think it is the best site for the preparation of gpat and every entrance exams which we get for pharmacy entrances. this is my first time for this contest so i will fully prepare for the contests thanks for uploading such contests.

---

3rd: Winner
Name: Anil Kumar
College: Sree ramakrishna college of pharmacy
Studying in: M.Pharm
About PharmaTutor and OCF: this good for the student
About Anil: I am Anil from Chikamgalur, Karnataka, I did my masters in the year 2010 in Pharmacy (Pharmaceutics), Currently i am working as a lecturer in Sree ramakrishna college of pharmacy, and looking to pursue my career in the Pharma Industries, specifically in Formulation, Research and Development of Drugs
GOOD WORK. AGAIN CONGRATULATION WHO PASSED. PLEASE BE PREPARED AND COME. THIS IS A LIFE CHANGING OPPORTUNITY.
QUALIFYING IN SUCH COMPETITIVE EXAMS IS MUCH BIGGER THAN MAKING IN PHARMATUTOR DASHBOARD. BUT IT IS ONLY POSSIBLE WHEN YOU TRY TO SHINE ONE SUCH PLATFORMS.
WHAT OTHER STUDENTS ARE DOING? COME ON GUYS.

REFER THIS OCF TO ALL FELLOW PHARMACISTS AND BATCHMATES. LOOK FOR YOURSELF OR A PERSON AMONGST YOU AND YOUR COLLEGE ON OUR DASHBOARD.
THANK YOU FOR ALL LOVE AND SUPPORT.
             -ADMINISTRATOR
PHARMATUTOR.ORG.