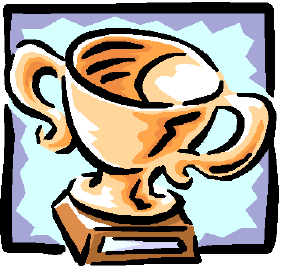 Yesterday, It was a great day in history of pharmatutor. The begining of the Online Competition Fair was some what calm and major reason behind it, was server cracking because of inappropriate use by some users. Any how our engineers came back with solution and provided smooth user experience.

This was the first test, so we are keeping test open for monday also.

[adsense:336x280:8701650588]
Notice: This is online exam but we are knowing here that some users are performing cheating. Why to do so? These tests are for your benefits only. So be sincere. From Next time if we got any doubt then he/she will departed from competition for that particular week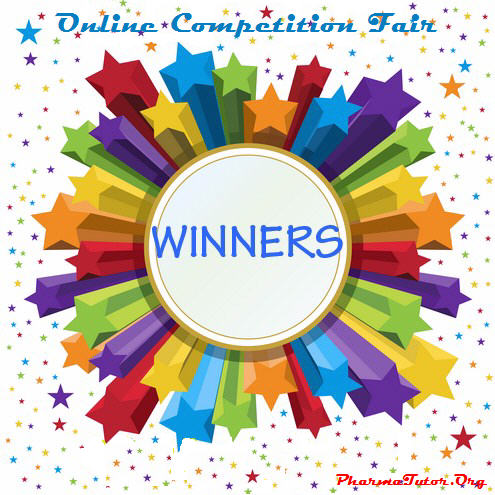 WINNERS

1st : Winner
Name: Usharani G.
College: CMR College of Pharmacy, Hyderabad
Studying in: 2nd Year, M.Pharm
About PharmaTutor and OCF: Pharmatutor is very informative and helpful site for the pharmacy students and researchers in pharmacy and provides good knowledge about various areas.
---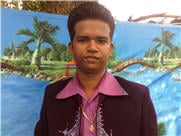 2nd: Winner
Name: Dhaval Panchal
College: srinivas college of pharmacy, Mangalore
Studying in: 4th year, B.Pharm
About PharmaTutor and OCF: thanks for uploading such competitions...
About Dhaval : Myself DHAVAL BHARATBHAI PANCHAL a honest and sincere and hard-working man and after b.pharm i will do m.pharm in ceutics and i like this fied very muchand i wanna shine in my parents eyes...

---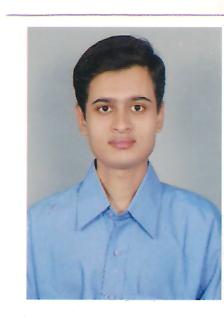 3rd: Winner
Name: Nidhish Ayachi
College: Shri Ram Institute Of Technology,Jabalpur M.P.
Studying in: 4th year, B.Pharm
About PharmaTutor and OCF: This competition will surely help students preparing for entrance exam
About Nidhish: Myself NIDHISH AYACHI, a hard working and sincere student.I am always ready to face challenges. I wish to do something for my country in terms of new researches in the field of pharmacy.

GOOD WORK. ALSO CONGRATULATION WHO PASSED AND THOSE WHO FAILED, COME UP WITH NEW JOSH. EVEN YOU CAN ALSO BECOME WINNER OF NEXT EVENT.
WHAT OTHER STUDENTS ARE DOING? COME ON GUYS.

REFER THIS OCF TO ALL FELLOW PHARMACISTS AND BATCHMATES. LOOK FOR YOURSELF OR A PERSON AMONGST YOU AND YOUR COLLEGE ON OUR DASHBOARD.

THANK YOU FOR ALL LOVE AND SUPPORT.

ADMINISTRATOR TEAM OF PHARMATUTOR.