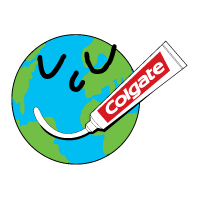 The Training and Development effort at Colgate-Palmolive is a direct outcome of the Individual Development Plan and the Business need. The business critical and individual specific needs are identified every year and a training needs inventory is drawn up.
Colgate's leadership position in the global marketplace is directly linked to the skill of our employees. Practical learning and professional growth are critical to our continued success. We invest generously in the training and education of Colgate people.
Post: Area Manager - Customer Development
Job Description:
Responsible for driving business through value and volume growth in the designated area. Lead a team of 4-6 Customer Development Officers and manage trade partners like stockists, wholesalers, retailers among others.
Candidate profile:
Candidate must possess at least a Master in Business Admin/Post Graduate Diploma in Business Administration/Post Graduate Program in Management in Business Studies/Administration/Management, Marketing or equivalent.
Required skill(s): Field Sales experience.
Required language(s): English, Hindi
At least 2 year(s) of working experience in a field sales job leading a team of sales officers, is required for this position.
Applicants should be Indian citizens or hold relevant residence status.
Preferably Managers specializing in Sales - Retail/General or equivalent. Job role in Management or equivalent.
Full-Time positions available.
Additional Information:
Experience: Min. 2 years
Location: Anywhere in India
Education: B.Pharm, B.Sc, MBA
Industry Type:Pharma/Healthcare/Clinical research
Functional Area: Sales
End Date: 21st July, 2011

click here Apply online

See All   Colgate Alerts   M.Sc Alerts   M.Pharm Alerts   Mumbai Alerts
See All   Other Jobs  in our Database