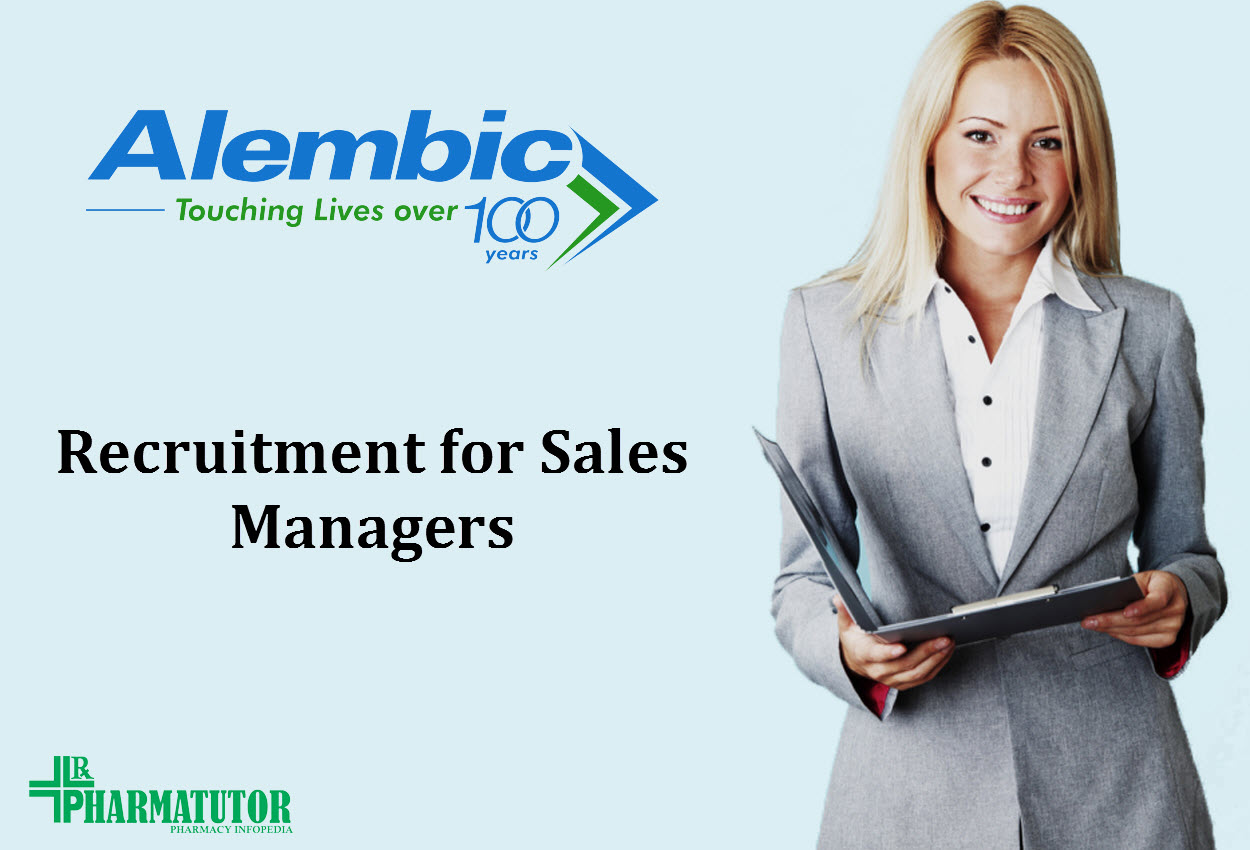 Legacy of Alembic Pharmaceuticals Limited (APL) dates back to over 100 years. Established in 1907 with an objective to develop and revolutionize the Pharmaceutical and Drug industry in the Indian subcontinent, Alembic Pharmaceuticals Limited today is one of the leading pharmaceutical companies in India.
Regional Sales Managers
Qualification : Graduate with a Science background
Age Criteria : Up to 38 years
Work Experience : 8-12 years in sales
Locations : Bangalore, Ernakulam, Chennai, Thrissur, Madurai, Chandigarh, Ambala, Guwahati, Cuttack, Jaipur, Indore, Lucknow, Gorakhpur, Ranchi Nashik, Mumbai, Nagpur.
Zonal Sales Managers
Qualification : Graduate with a Science background
Age Criteria : Up to 45 years
Work Experience : 14-20 years in sales
Locations : Bangalore, Delhi, Hyderabad, Kolkata, Lucknow, Mumbai, Nagpur, Pune
Interested applicants may share their CVs to talent@alembic.co.in
See All  Bangalore Alerts   M.Pharm Alerts   B.Sc Alerts
See All   Other Jobs  in our Database