A General Overview On: Dentifrices
About Authors:
1Shashi Kant*, Satinder Kumar,
Research Scholar Department of Pharmacy.
2Dr. Bharat Prashar
HOD & Associate professor,
Department of Pharmaceutical Sciences,
Manav Bharti University, Solan (H.P)
* shashi_ranaute@yahoo.in
Abstract:
In this general overview, we discussed about dentifrices, types of dentifrices, formulation, evaluation and its recent trends. There have been many dentifrices produced over the years, many focusing on marketing strategies to sell products, such as offering whitening capabilities. The most essential dentifrice recommended by dentists is toothpaste which is used in conjunction with a toothbrush to help remove food debris and dental plaque.
Reference Id: PHARMATUTOR-ART-1339
IMPORTANT IN THIS ARTICLE:
Introduction:
Dentifrices are preparations meant to clean the teeth and other parts of oral cavity (gums) using a finger or a toothbrush. They are available as tooth powder, toothpastes, gels, dental creams and even as dental foams. They are meant to enhance the personal appearance of the teeth (daily removal of pellicles) by maintaining cleaner teeth, reduction of bad odour (removal of putrifying food particles from spaces between teeth) and also make the gum healthy.[1][2][3]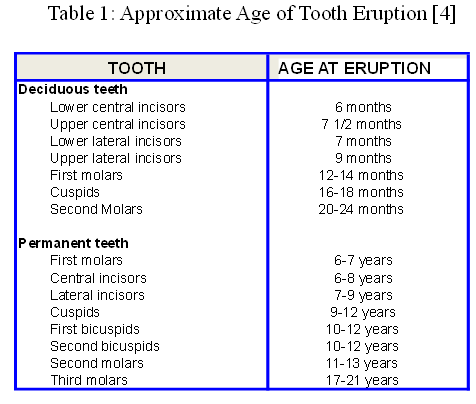 Types of Dentifrices:
1) Toothpaste:
Toothpaste is a dentifrice used in conjunction with a toothbrush to help maintain oral hygiene. The essential components are an abrasive, binder, surfactant and humectants. Other ingredients are also used. The scientific and dental community also recommends a fluoride containing toothpaste. The main purpose of the paste is to help remove debris and plaque with some marketed to serve accessory functions such as breath freshening and teeth whitening.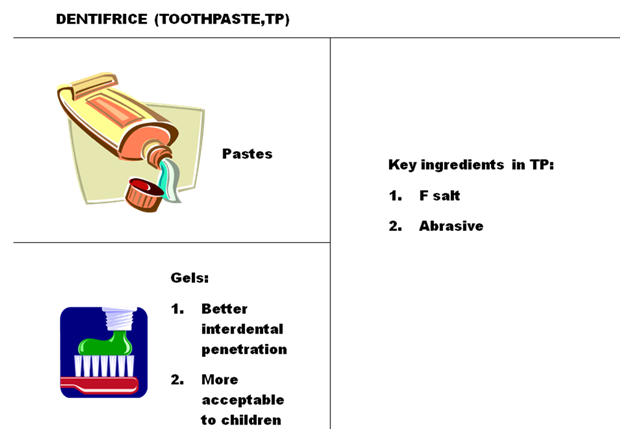 2) Toothpowder:
Tooth powder is an alternative to toothpaste. It comes in both a fluoride and non-fluoride version.
Tooth powder was generally used among the Romans, who used a variety of substances, such as the bones, hoofs, and horns of certain animals; crabs; egg-shells, and the shells of the oyster and the murex. They were reduced to a fine powder after having been previously burnt, and sometimes mixed with honey.
Ingredients that were sometimes added were ground myrrh, niter and hart shorn. Tooth powder was used to clean and whiten teeth and to fix them when loose, to strengthen the gums, and to assuage toothache.
3) Mouthwash:
Mouthwashes come in a variety of compositions, many claiming to kill bacteria that make up plaque or to freshen breath. In their basic form, they are usually recommended to be used after brushing but some manufacturers recommend pre-brush rinsing. Dental research has recommended that mouthwash should be used as an aid to brushing rather than a replacement, because the sticky resistant nature of plaque prevents it from being actively removed by chemicals alone, and physical detachment of the sticky proteins is required.
Scientific evidence suggests three main types of mouthwash:
Plaque inhibiting – this prevents dental disease
Ant gingivitis – this prevents gum disease
Fluoride – designed to strengthen enamel, preventing cavities or repairing existing ones to some degree[1][4]
NOW YOU CAN ALSO PUBLISH YOUR ARTICLE ONLINE.
SUBMIT YOUR ARTICLE/PROJECT AT articles@pharmatutor.org
Subscribe to PharmaTutor Alerts by Email
FIND OUT MORE ARTICLES AT OUR DATABASE
Pages