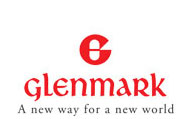 Glenmark Pharmaceuticals today announced the settlement of litigation with Daiichi Sankyo and Genzyme Corporation regarding Glenmark's Abbreviated New Drug Application (ANDA) tiled with the US Food and Drug Administration (FDA) for Colesevelam Hydrochloride, a drug used in treatment of type-2 diabetes.
In November last year, Daiichi Sankyo and Genzyme filed a patent infringement suit in the US District Court for the District of Delaware seeking to prevent Glenmark from commercialising its ANDA prior to expiration of the Orange Book patents.
Post: Field Sales Officer & District Sales Manager

FIELD SALES OFFICER (FSO)
We are looking for Science/Pharmacy graduate with an experience of 2 years in pharmaceuticals marketing of Antibiotics, Cough and Cold. Age below 28 years with fluent communication and boundless energy.
DISTRICT SALES MANAGER (DSM)
We are looking for candidates with 4 years of experience with reputed pharmaceutical companies with at least 2 years of experience as first line manager in Antibiotics, Cough and Cold. Age below 32 years.
WALK-IN for an interview with confidence at:
Date: 4th & 5th August 2011   Time: 10 a.m. to 5 p.m
FSO Hqs: Mumbai, Vashi, Thane, Panvel
DSM Hqs: Mumbai, Thane
VENUE: Glenmark Pharmaceuticals Ltd., 3rd Floor, D-Wing, Gundecha Onclave, Kherani Road, Sakinaka, Andheri - East, Mumbai - 400072
Date: 5th & 6th August 2011   Time: 10 a.m. to 5 p.m.
FSO Hqs: Bangalore, Tumkur, Mysore, Mangalore, Hubli, Davangeri, Bijpur, Bellary
DSM Hqs: Bangalore, Hubli
VENUE: Hotel The Pride, No. 93, Richmond Road, Bangalore
GO TO NEXT PAGE FOR MORE INFO...

Subscribe to Pharmatutor Job Alerts by Email
Date: 5th & 6th August 2011   Time: 10 a.m. to 5 p.m
FSO Hqs: Delhi, Shimla, Mandi, Jammu, Srinagar, Baramula, Meerut, Agra, Bareilly, Ghaziabad, Dehradun, Moradabad, Bijnor, Saharanpur, Amritsar, Jalandhar, Hoshiyarpur, Moga, Pathankot, Chandigarh, Ludhiana, Bhatinda, Patiala
DSM Hqs: Delhi, Ambala, Srinagar, Ghaziabad, Dehradun, Amritsar, Chandigarh
VENUE: Glenmark Pharmaceuticals Ltd., Klj Complex-II, 2nd Floor, 70, Najatgarh Road, Indl. Area, Moti Nagar, New Delhi - 110 015

Those who are not able to attend the interview may send their resume at recruitmentif@glenmarkpharma.com
See All   Glenmark Jobs   B.Sc Alerts   M.Sc Alerts   Mumbai Alerts
See All   Other Jobs in our Database
See All   PharmaTutor Placements