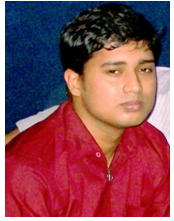 About Authors:
DIPAK KUMAR DASH
M.PHARM, PHARMACEUTICS
HIMALAYAN PHARMACY INSTITUTE, SIKKIM
SUSPENSION
Pharmaceutical suspension may be defined as coarse dispersions in which insoluble solids are suspended in a liquid medium. Insoluble solids may have a size range from 10 to 1000 µm.
STABILITY OF SUSPENSION
It is important to understand that suspensions are kinetically stable, but thermodynamically unstable, system.
Physical stability is defined as the condition in which the particles remain uniformly distributed throughout the dispersion without any signs of sedimentation. It is difficult to achieve this condition. Hence the definition can be restated as –if the particles settle they should be easily resuspendable by moderate amount of shaking.