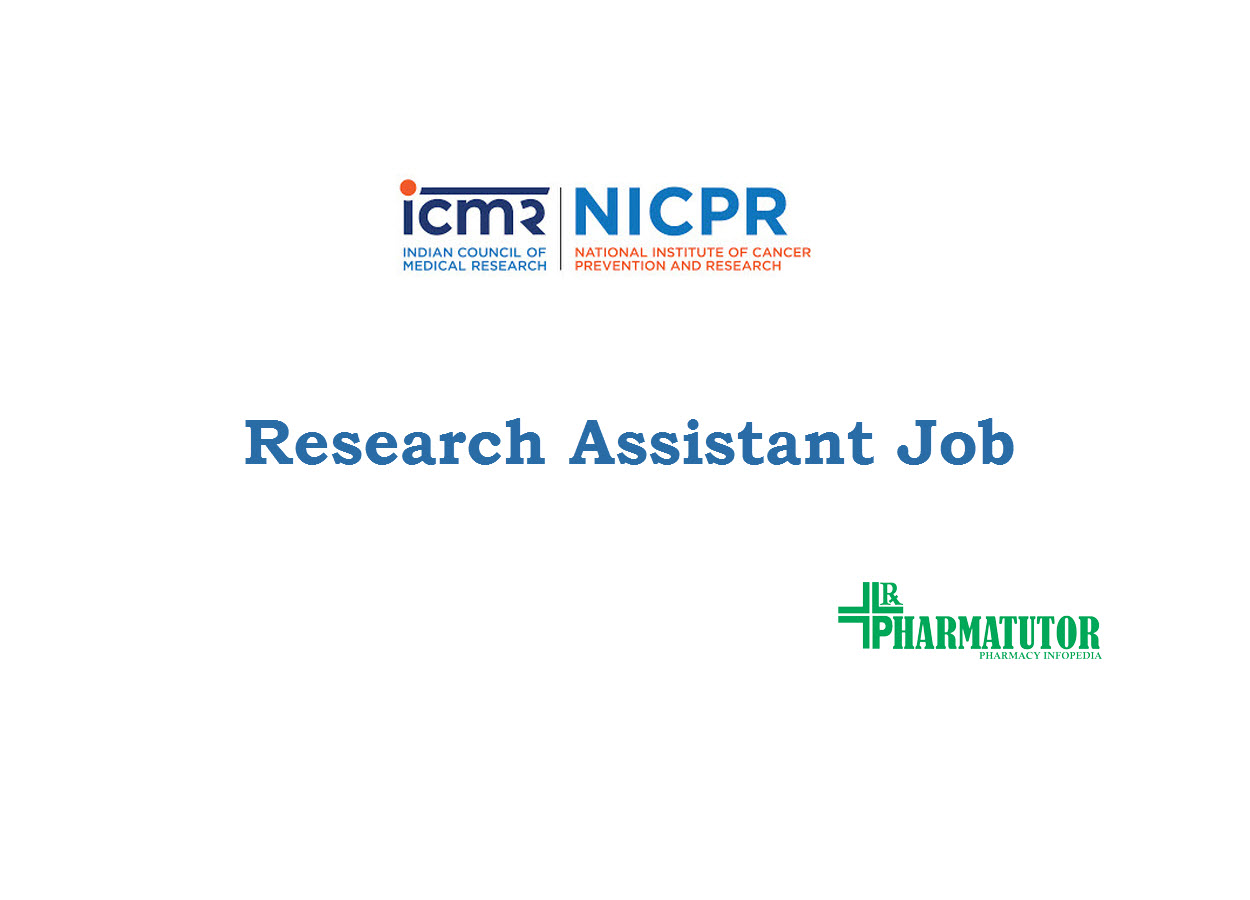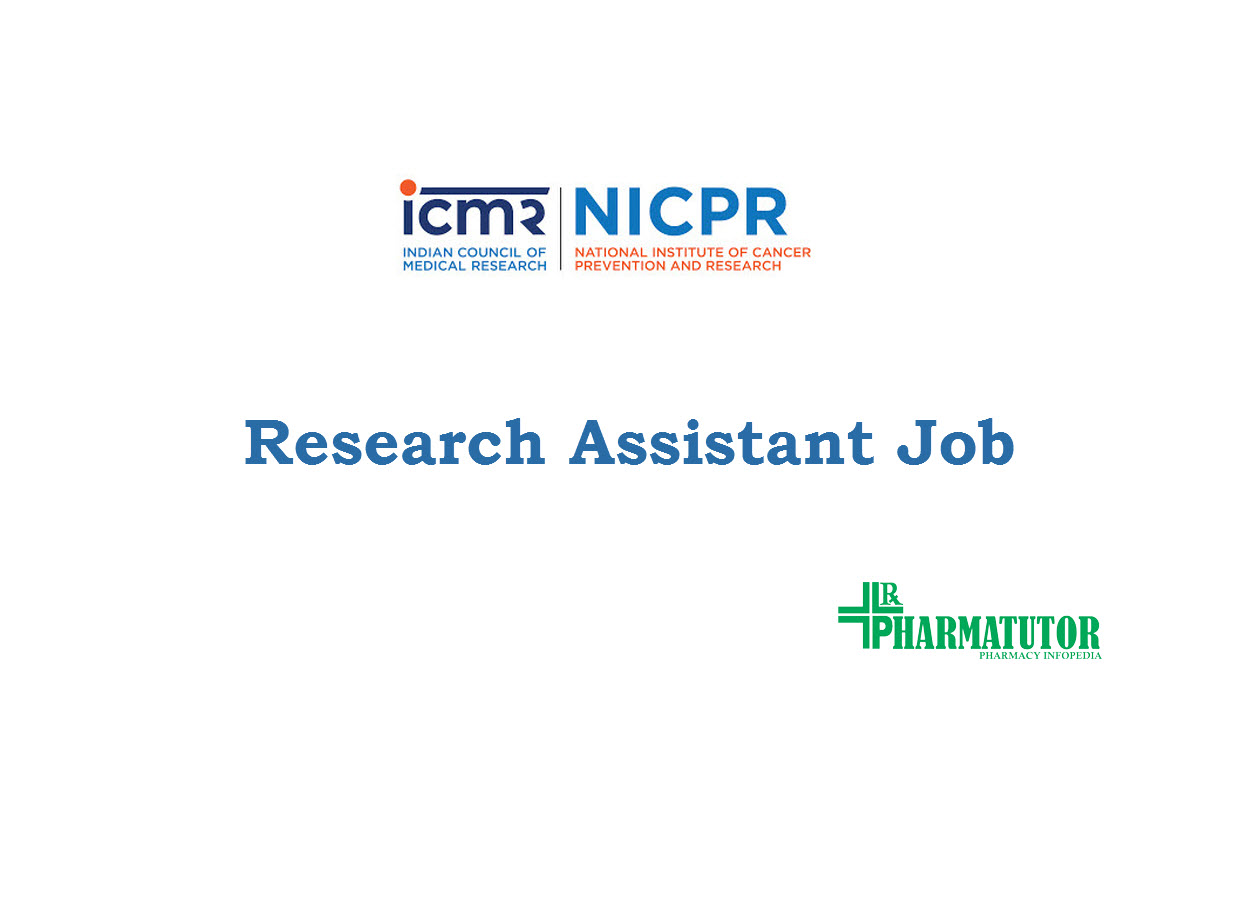 National Institute of Cancer prevention and research (NICPR) was initially established as Cytology Research Centre (CRC) by the Indian Council of Medical Research (ICMR) in 1979, and was elevated to the level of an Institute in 1989. It was granted national status in 2016 acknowledging its mandate and contributions towards cancer prevention. The institute has broadened its horizon to cater to prevention of prevalent cancers in the country. The thrust areas of research include pre-cancer and cancers of the uterine cervix, breast and oral cancers. NICPR has since made significant contributions in the field of cervical cancer research. The concept of clinical downstaging, visual inspection of cervix with selective cytology screening and development of novel diagnostic approaches for HPV and other oncogenes have been introduced for screening and early detection of cervical cancer.
Post : Research Assistant - OBC
Name of the Project : Basic Molecular Biology Techniques Relevant to Oncer Research tissue Culture related techniques (R.120I6/05/2019-HR) under Dr. Mausumi Bharadwaj, Scientist-G & P.I.
Place of posting : NICPR, Noida and as per requirement of the Project
Essential qualification : Graduate in Biotechnology / Bio-Chemistry / Microbiology / Zoology from a recognized University with 03 (three) years Work Experience from a recognized Institution Or Master's in Biotechnology / Bio-Chemistry / Microbiology / Zoology from a recognized University
Age limit : Not exceeding 30 Years
Emoluments : Rs 31,000/-P.M(fixed)
Duration of the project : 04 (Four) years
Duration of contract : One year (renewable on the bases of performance)
Terms  & Conditions
1. The Post is purely temporary for the project duration only.
2. The Incumbent selected will have no claim for regular appointment at NICPR/ICMR/Govt.
3. Appointment is terminable with one month notice from either side.
4. No benefit of Provident Fund, HRA, CTC, Medical Claims etc. Is admissible.
5. Age relaxation for SC, ST, OBC, PwD as per Govt, rules.
6. Age will be counted on 01.09.2020.
7. No travel charges will be paid to attend the interview.
8. Date of walk-ln-intervlew has been scheduled on 23.092020. No candidate entry will be allowed after 9:30 am In any condition.
9. The number of positions can be decreased / increased at the discretion of Director, NICPR.
10. The competent authority has the right to screen /reject the candidature or cancel whole selection procedure without assigning any reason.
11. Any type of canvassing will be treated as disqualification.
12. Candidate will download the attached format and fill the application in all respect. Copies of additional documents (Age, educational qualification, experience, caste etc) attachment is necessary. Candidate will bring the completed application form and submit the same on- the date of Interview only. The original documents will be tallied same day i.e. on- the date of interview before entry to interview.
13. Incomplete, without photo pasted, unsigned applications will not be received and the candidate will not be allowed to participate in the walk-in-interview.
14. Copy of Identity proof (Aadhar/PanCard/ Passport/Driving License-card type) is to be attached and original needs to be broght at the time of examination/interview.
15. Reservation certificate should be as per Govt, of India Rules.
16. Applicants should write the name of the Project and Post on the application form.
17. Persons already in regular/permanent service under any Government Department /Organization are not eligible to participate.
18. The selected candidate will work in the project mentioned above or on any other work that may be assigned by the Principal Investigator/Director from time to time.
19. Application must be submitted in the given format only. Applications submitted in any other format will be rejected.
20. No additional time will be given to submit any document etc. later on after interview.
21. Candidates who completely full fill the required criteria may come for interview.
Walk-in-Interview : 23.09.2020
ICMR- NATIONAL INSTITUTE OF CANCER PREVENTION AND RESEARCH
17, Sector 39, Nokia (U.P) -201301
See All  Government Jobs   B.Pharm Alerts   M.Pharm Alerts   M.Sc Alerts
See All   Other Jobs  in our Database