Job for Pharmacists at Mahavir Cancer Sansthan Phulwarisharif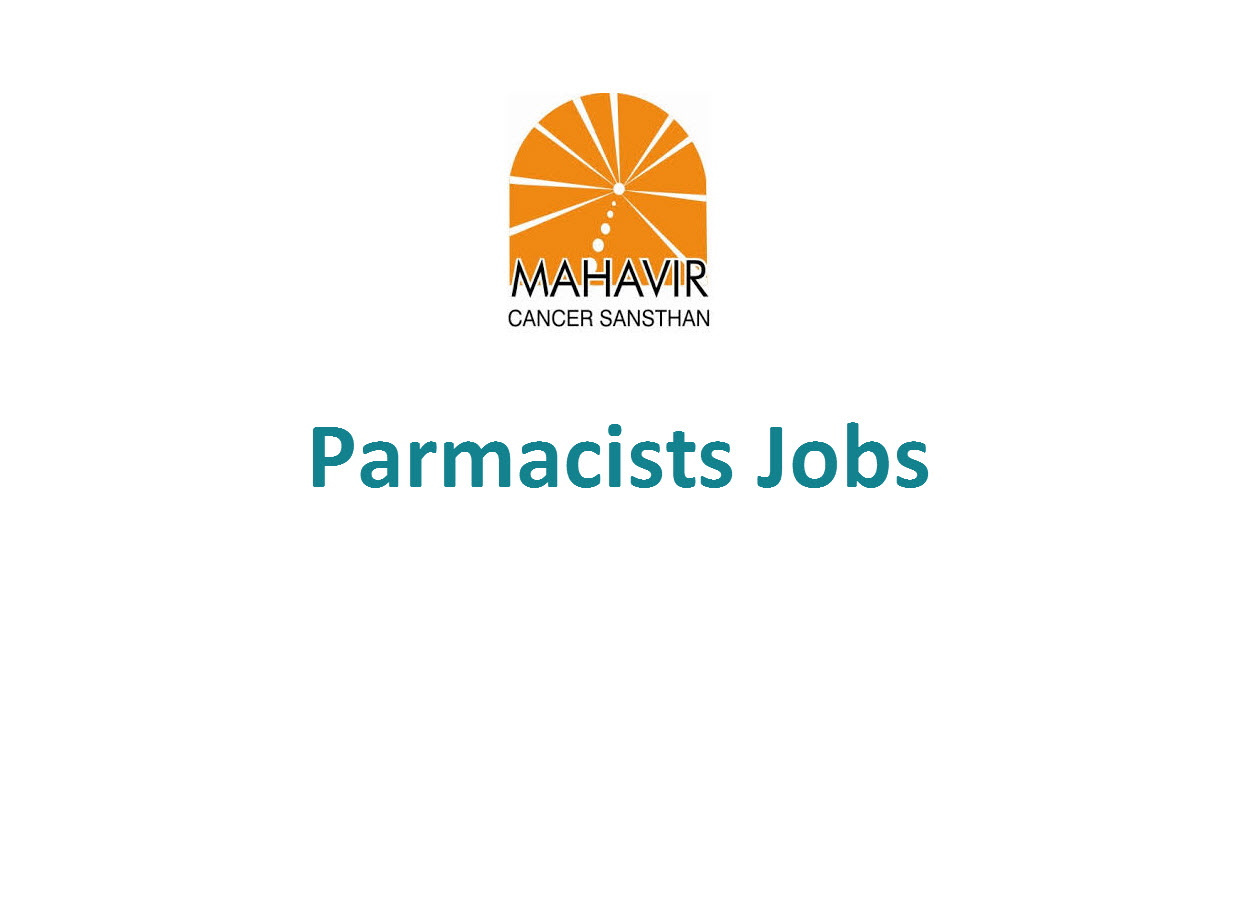 Mahavir Cancer Institute & Research Centre is an Institute endowed with spiritual blessings of heavenly powers. Within a short span of time it has become the Centre of Healing for cancer patients and has met the requirements of economically weaker sections of the society. The philosophy of MCSRC is to constantly strive towards excellence in Onco-care, through combination of latest technology, and competent personnel with human touch. High quality standards of treatment with complete patient's satisfaction, improving their recovery rates and adding to their quality of life, will always be our hallmark. We take pride in touching and enriching lives with love, compassion, a positive attitude and following ethical practices based on transparency and accountability.
Parmacist
Degree / Diploma in Pharmacy + computer knowing with proficient in english adequate experience in the field
Pharmacy Assistant
Diploma in Pharmacy
Scientist (Pathology)
PhD in Biochemistry/any branch of Biotechnology, except botany/ agriculture/ anthropology
Scientist (Microbiology)
PhD in Microbiology/ Biochemistry/any branch of Biotechnology, except botany/ agriculture/ anthropology
Eligible candidates may apply with complete resume along with their recent photograph and photocopy of Certificates / Testimonials / Registration Number and No Objection Certificate from employer who is in job within 15 days from the date of publishing advertisement through Registered Post, "To the Director, Mahavir Cancer Sansthan, Phulwarisharif, Patna-801505. The Management reserves the right to change the number of vacancy/cancel vacancy at any stage without assigning any reason thereof.
Last Date : 10th October, 2020
See All   B.Pharm Alerts   M.Pharm Alerts   M.Sc Alerts   Patna Alerts
See All   Other Jobs  in our Database
Subscribe to Pharmatutor Job Alerts by Email