Require Key Accounts Manager at Bristol-Myers Squibb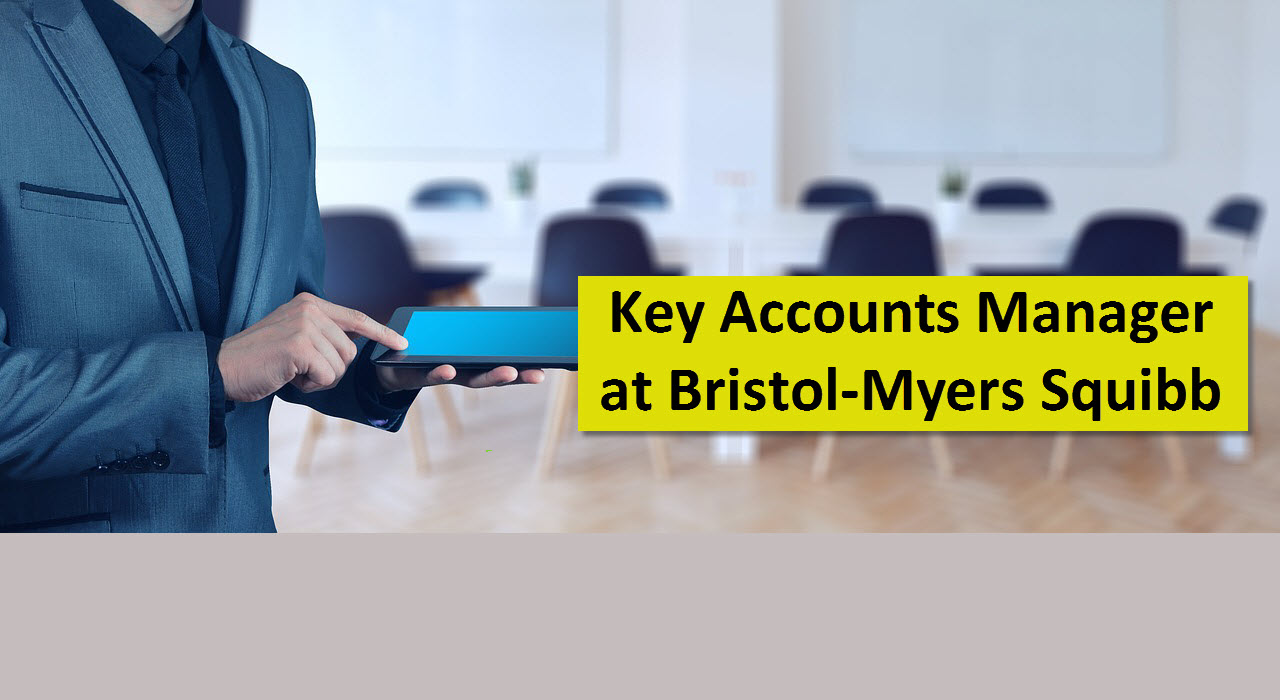 Bristol-Myers Squibb is a global Biopharma company committed to a single mission: to discover, develop, and deliver innovative medicines focused on helping millions of patients around the world in disease areas such as oncology, cardiovascular, immunoscience and fibrosis.
Post : Key Accounts Manager
Job Description
• Establishes business relationships and works closely with key customers to ensure preferential dispensing of Bristol Myers Squibb (BMS) brands in Government institutes.
• Understand customer needs and identify and develop Key Accounts business in market by devising specific KAM strategies and Driving Excellent Execution in coordination with the Business Units.
• Maximizes business opportunities for the product portfolio in all sectors of the Government Key Account Business.
• Follow up on drug fulfillment and liquidation .Coordinate with Local Teams to drive activities in Key Accounts.
• Build strong relationships with Distribution, Finance, Sales force team for arranging activities and Medical team by being transparent, reliable, and delivering on commitments.
• Keeps aware of all changes concerning environment and competitors, communicates and constantly interacts with BMS Sales Force to reinforce BMS sales efficiency and creates a competitive advantage.
• Ability to influence policy at various government levels (local, state, regional) and possesses excellent selling/negotiating skills and is able to use these skills to achieve business objectives.
• Displays superior negotiation skills to ensure that mutually beneficial contracts are successful and implemented in full. Negotiates prices, terms of sales and payments to develop BMS position in the hospital market.
• Encourages and supports collaboration across all departments and within the team both internally and externally. Develops and maintains internal cross-functional relationships
• Sees the big picture and execute plans with Focused approach on all key decision makers – Formulary Inclusion and Procurement. Access / Formulary breakthrough and drive procurement process
• Dedicates time and energy to self-development and willingly accepts new roles and responsibilities with enthusiasm
• Transmits clearly and effectively ideas and attitude (verbally and non-verbally) in one-on-one discussion and in formal presentations: listening, questioning, and engaging in open, candid dialogue.
Candidate Profile
• Minimum Graduation/ Bachelor Degree of Science is preferred.
• Minimum 2 years' experience as a KAM with an overall sales experience of 7-8 years.
• Professional proficiency in English – Hindi and other Local languages is a plus (Kannada & Malayalam).
• Knowledge of BMS brand portfolio and related therapeutic areas (Oncology).
• Knowledge of Functionality of Local Institutional business, Government Policies and Technical understanding of Tender Documentation and Procedures.
• Previous and successful experience in sales and key account business of oncology and/or immunology franchise. Experiences should include field sales, sales management, as well as a corresponding understanding of field training/development.
• Understanding the local pharmaceutical market, health care environment, customers, and competition and marketing fundamentals.
• Understanding of the current stage with insight into future trends for the industry.
• Strong interpersonal and organizational skills.
• Demonstrated ability to effectively communicate technical information to a diverse audience at multiple levels within and outside of the organization. Comprehensive computer skills & Microsoft office applications.
Additional Information
Experience : 2 years
Qualification : B.Sc
Location : Bangalore - KA
Industry Type : Pharma / Healthcare / Clinical research
End Date : 25th June, 2020
See All   B.Pharm Alerts   M.Pharm Alerts    Ph.D Alerts   Mumbai  Alerts
See All   Other Jobs  in our Database
Subscribe to Pharmatutor Job Alerts by Email