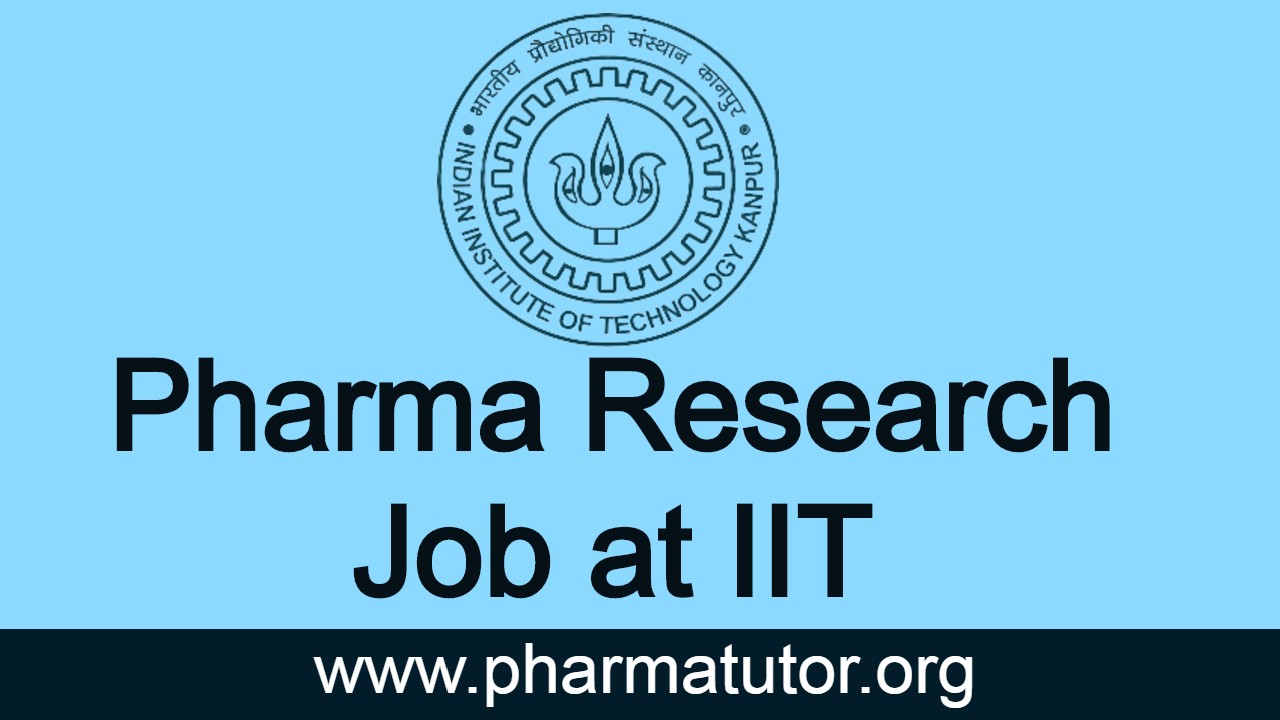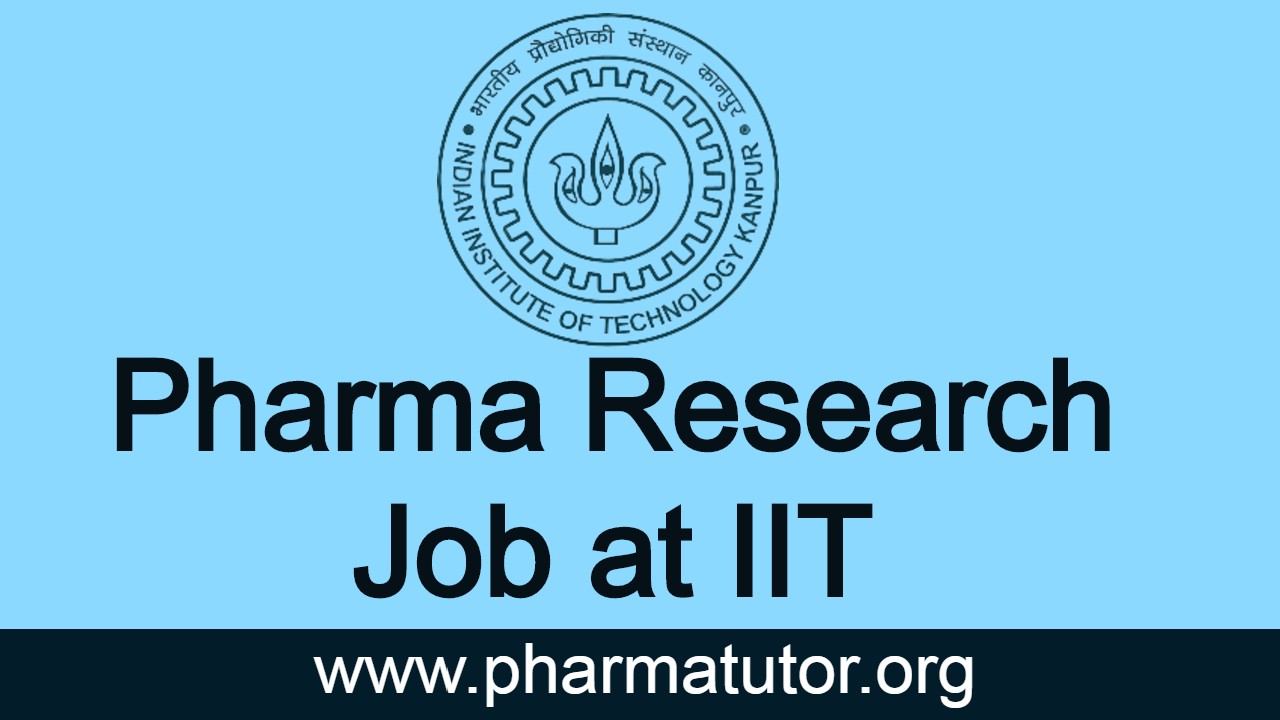 The Indian Institute of Technology Kanpur was established in the year 1960. The Parliament of India passed the 'Institutes of Technology Act 1961' declaring all the IITs as "Institutions of National Importance". The Parliamentary Act has given absolute autonomy to the IITs. When the foundation stone of the IIT system was laid, it was perceived that taking help from the industrially advanced western countries might be lot more effective in achieving the status of a world class technical institute.
Post : Junior Research Fellow
Applications are invited for one post of Junior Research Fellow in a funded project "Development of a non-invasive drug delivery system for the treatment of posterior eye diseases (DBT/BSBE/2010553) by Department of Biotechnology and the post IN co terminus with the project duration" at the Department of Biological Sciences and Bioengineering, IIT Kanpur 
Salary Range : Consolidate Rs. 31,000/- + HRA as per the institute norms.
Minimum Qualification : M. Pharm/M.S. (Pharm) in any discipline with NET/GATE or M. Tech in Biotechnology/Biomedical engineering with NET/GATE or M. Sc. in Life Sciences/Biotechnology with GATE/NET or B.Tech in Biotechnology/Biomedical engineering with GATE/NET
Desirable Qualification : Candidate with experience in formulation of micro-/nano-particulate drug delivery systems, fabrication of ocular drug delivery systems/devices, animal handling, diabetic retinopathy animal (rodent) model generation and mammalian cell culture studies, characterization of nanoparticles using FTER, DLS NMR, conjugation of molecules to polymeric nanoparticle surface, nanoparticle-based encapsulation studies, nanoparticle-based drug release kinetics studies are desirable.
The post is purely temporary and on contractual basis.
The selection will be based on Zoom/Skypeonline interview. Short listed candidates will be informed with an email about the d of interview.
Interested candidates may apply on email giving full details of qualifications, experience with copies of relevant certificates by 25th May 2020.
It is mandatory to mention your mobile number in the application.
Professor Dhirendra S. Katti
Professor
Department of Biological Sciences and Bioengineering
Indian Institute of Technology Kanpur,
Kanpur -208016, UP
E-mail: dsk@itk.ac.in
See All  Kanpur Alerts    B.Pharm Alerts    M.Pharm Alerts    M.Sc Alerts
See All    Other Jobs  in our Database