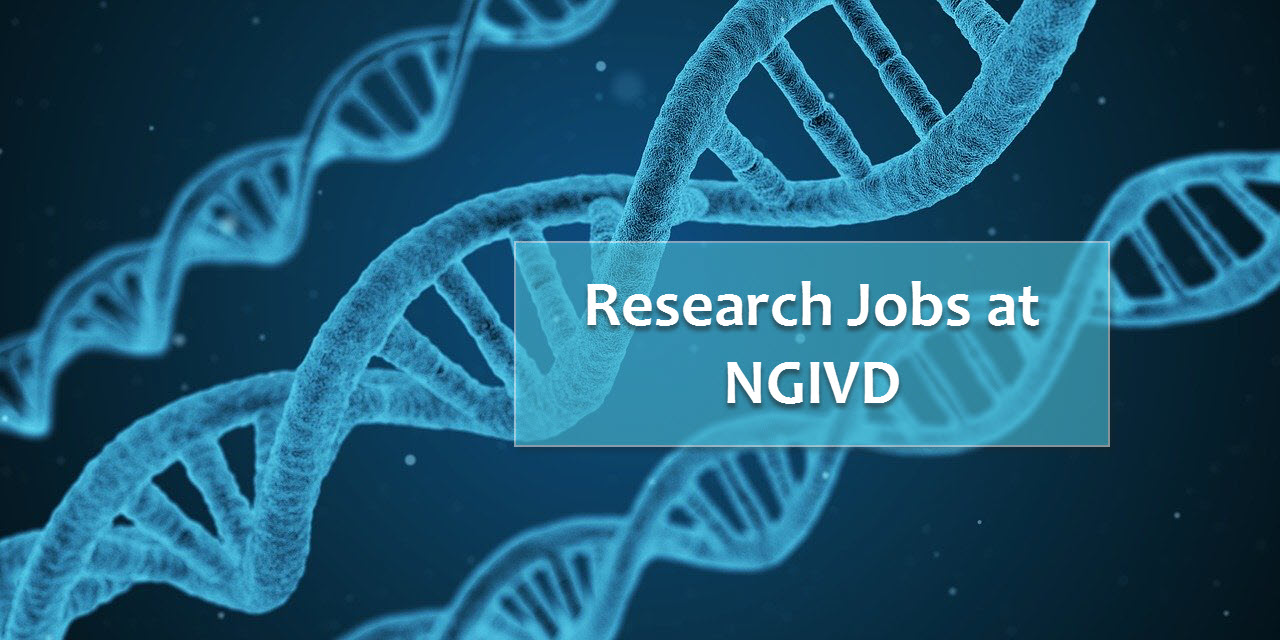 NGIVD has been promoted by individual entrepreneurs with extensive background in healthcare, diagnostics, service industry and fund management. NGIVD is developing novel diagnostics tests for Infectious disease diagnosis based on molecular diagnostics and microfluidics platforms. Its product portfolio includes LAMP test for Tuberculosis (WHO recommended) through exclusive partnership with Human GmbH, Novel diagnostic kit for Cervical Cancer Screening and RU-1: A Multiplex bead based serological diagnostic test for Pulmonary, Extra Pulmonary and Pediatric Tuberculosis, undergoing Phase 3 trials in India.
Post : Research Assistant, Research Associate
Location : BSC-BioNest Bioincubator, Regional Centre for Biotechnology, NCR-Biotech Science Cluster, Faridabad-121001, Haryana, India
No of positions : 02 (01 Research Assistant, 01 Research Associate)
Educational Qualification : M.Sc./M.Tech/Ph.D. in Biochemistry, Biotechnology, Microbiology , Life Sciences or any other allied field.
Experience : 0-2 years for Research Assistant 2-5 years for Research Associate
Compensation : As per industry norms
Requirements
• Should be having sound understanding and/or hands-on over modern biotechnology techniques viz., Nucleic acid isolation, PCR, qPCR, RT-PCR, ELISA, SDS-PAGE, 2D-GE, WB, Microarray, protein-array and Flow-cytometry.
• Experience in molecular and/or serological diagnostic and development of cell based assay would be a plus.
• Should be having analytical bend of mind and problem solving skills.
• Should be able to perform the day-to-day laboratory task independently with minimum or no supervision.
• Should be a team player and be adapt to the lab culture.
• Sound oral and written communication skills.
Contact details :
Dr. Suresh Thakur
NextGen Invitro Diagnostics Pvt Ltd
BSC BioNEST Bio-Incubator, Regional Centre for Biotechnology,
NCR Biotech Science Cluster, Faridabad, Haryana-121001
Tel: +91 9601651070
Email: suresh.thakur@ngivd.com
See All   M.Pharm Alerts   B.Sc Alerts   B.Pharm Alerts   Delhi Alerts
See All   Other Jobs in our Database