PHARMACODYNAMIC INTERACTION OF FENUGREEK LEAVES EXTRACT WITH FLUVASTATIN IN DIABETES INDUCED VASCULAR DYSFUNCTION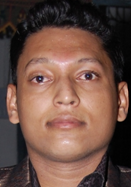 About Authors:
ATUL KABRA* , PREMAL KAPADIA
Department of Pharmacology,
G.H.B Pharmacy college,
Aniyad, Gujarat
* atul.kbr@gmail.com
ABSTRACT:
The cardiovascular risk factors were significantly abnormally altered in diabetic rats when compared to normal control. The present study FLEt with low dose of OHA's indicates the significant improvement in endothelial dependent vasodilatation because the percentage relaxation produced by acetylcholine was more significant when these groups were compared with diabetic control.However all the treated groups restored these changes significantly to normal conditions in diabetic rats when compared to diabetic control. The combined therapy of FLEt and Fluvastatin was found to be significantly effective. Moreover, this combination was also found to demonstrate synergistic behavior than pioglitazone plus fluvastatin.
We conclude that of preventive therapy with combination of FLEt with OHA's (low dose) may prevent the endothelial dysfunction in diabetic patients (prediabetic state) due to free radical scavenging activity, metabolic control.
Reference Id: PHARMATUTOR-ART-1340
INTRODUCTION:
Obesity is usually the result of the combination of genetic factors with an inappropriate lifestyle, characterized by inadequate nutrition and lack of regular physical activity and is associated with development of diabetes, dyslipidemia hypertension and other medical problems1.
Diabetes is of two types:
1. Insulin dependent diabetes(Type-I) 
2. Non-insulin dependent diabetes(Type-II)
Type-I diabetes is  a chronic disease characterized by hyperglycaemia secondary to inadequat production of insulin by the pancreas. It is due to complete destruction of β cells. It may be
1.Immune mediate
2.Idiopathic2.                 
Type II diabetes is a result from a defect of both insulin secretion and insulin sensitivity. Other factors responsible for
Pathogenesis of diabetes II may be
1. Genetics and/or environment in the early life
2.β cell dysfunction3.
Diabetes is a multisystem disorder that brings about microvascular and macrovascular complications4.
The pharmacodynamic interaction of Fenugreek leaves extract (Rich in polyphenol) and fluvastatin in diabetic induced vascular dysfunction is not studied until now.  Hence an attempt is made to study the effect of Fenugreek leaves extract with fluvastatin in diabetes induced vascular dysfunction in rats.
MATERIAL AND METHODS:
Experimental Animals:
Male Sprague dawley Rats weighing 150-180 g were housed at 25° ± 5°C in a well-ventilated animal house under 12:12 h light dark cycle. The animals were maintained under standard conditions in an animal house as per the guidelines of Committee for the Purpose of Control and Supervision on Experiments on Animals (CPCSEA).
Extraction of polyphenolic rich Fenugreek leaves:
Preparation of Fenugreek Leaves Extract:
Fenugreek Leaves (500 g) were finely powdered, mixed with 80% methanol and kept at room temperature for 5 days. After 5 days it was filtered and the solvent was evaporated. The residue was dissolved in water and the aqueous layer was washed with petroleum ether several times until a clear upper layer of petroleum ether was obtained. The lower layer was then treated with ethyl acetate containing glacial acetic acid (10 ml/l).Extraction of polyphenols was carried out for 36 h at room temperature and the combined ethyl acetate layer was concentrated). The residue was lyophilized and stored. This yielded about 6–8 g per 500 g of leaves powder. An Methanolic extract was prepared and used for the studies.
INDUCTION OF DIABETES:
Development of high fat diet (HFD) fed / Low dose streptozotocin Treated type 2 diabetic rats:
The animals were fed with HFD once a day for two weeks followed by I.P injection of   streptozotocin (35mg/kg) dissolved in 0.5M/l citrate buffer ( pH: 4.4) after over night fasting. STZ injected animals were then given 5% w/v glucose solution for 5-6 hours following the injection to prevent initial drug induced hypoglycemic mortality. The rats with non fasted plasma level ≥ 300mg/dl were considered diabetic. The blood Sample was collected from tail vein and blood glucose was checked using glucose diagnostic kit (accucheck) .
STANDARDISATION AND SELECTION OF LOW DOSE FOR STANDARD DRUGS:
Oral Glucose Tolerance Test: After overnight fasting(18hrs), a 0-min blood sample was taken from the tip of the tail of each rat of different groups. Glucose solution (2 g/kg P.O) was given after 30 min after the administration of the drug . Four more samples were taken at 30, 60, 90 and 120 min after glucose administration . All blood samples were checked with the help of  accucheck glucometer.
The oral glucose tolerance test will be performed on overnight fasted Sprague dawley rats. Rats will be divided into different groups as follows:
Group 1: Normal control, rats receive saline/vehicle.
Group 2: Diabetic control.
Group 3:Fenugreek leaves extract(200 mg/kg)
Group 4: Pioglitazone (10 mg/kg)
Group 5: Glipizide (5 mg/kg)
Effect of fenugreek leaves extract alone and in combination with oral hypoglycemic agents in streptozotocin induced diabetic vascular dysfunction:
Rats was divided into different groups (n=6) as follows and the treatment with the respective drugs was given for 8 weeks. The estimations was carried out on the 15th, 30th, 45th and 60th days of the treatment.
Group 1: Normal control, rats receive saline/vehicle.
Group 2: Diabetic control
Group3: FSEt (200 mg/kg p.o)5
Group 4: Pioglitazone (10 mg/kg)6
Group 5: Glipizide (5mg/kg)7
Group 6: Pioglitazone (7.5mg/kg) plus Glipizide (3.75mg/kg)
Group 7: pioglitasone + Fluvastatin (10MG/KG)8
Group 7 : Pioglitazone(7.5 mg/kg )+ FSPE (200mg/kg)
Group 10: Glipizide (3.75 mg/kg) + FLEt (200 mg/kg)
Group 11: Glipizide (3.75 mg/kg) + FLEt (200 mg/kg)
Group12: FLEt (200 mg/kg) + Fluvastatin
NOW YOU CAN ALSO PUBLISH YOUR ARTICLE ONLINE.
SUBMIT YOUR ARTICLE/PROJECT AT articles@pharmatutor.org
Subscribe to PharmaTutor Alerts by Email
FIND OUT MORE ARTICLES AT OUR DATABASE
Pages