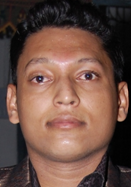 About Authors:
ATUL KABARA*, RUCHI THAKKAR, NITIN PATEL
Department of Pharmacology
G.H.B Pharmacy college,
Aniyad,Gujarat
*atul.kbr@gmail.com
ABSTRACT:
Lawsonia inermiscommonly known as Henna is a perineal herbaceous plant belonging to family Lauraceae. Traditionally it has been used to treat skin disease, dysentery, bronchitis, anemia and inflammation . The aim of present study was to investigate the anti-inflammatory activity of aqueous extract of Lawsonia leaves in rats. Aqueous extract was administered at a dose of 250mg/kg and 500mg/kg.
[adsense:336x280:8701650588]
Reference Id: PHARMATUTOR-ART-1353
INTRODUCTION:
Plants are used as medicineSince the time immemorial our traditional system of medicine and folklore claiming that medicinal plant as a whole or their parts are being used in all types of disease successfully1.About 65% of world populations have to local medicinal plant knowledge system2.
Lawsonia inermis (Lythraceae) is a perineal plant commonly called as Henna, Having differen vernacular names in India viz. Mehndi in Hindi, Muruthani in Tamil, Mailanchi in Malayalam and Mehedi in bengali3,4.
Henna leaves are very popular natural dye colour hand, finger, nails and hair. The dye molecule, lawsone is the chief constituent of plant, its highest concentration is detected in the petioles (0.5-1-5%). In Folk medicine, henna is used as astringent, anti-haemorrhagic, antineoplastic, cardioinhibitory, sedative and also as therapeutic against amoebiosis, headache, jaundice and leprosy.5,6
[adsense:468x15:2204050025]
MATERIAL AND METHODS:
Plant material:
The fresh leaves of Lawsonia inermis belonging to the family Lythraceae were      collected in January 2011 at the local areas of Godhra district, Gujarat, India. The plant material was identified and authenticated by Dr. Vidhi Bapna Head Of Department  of  Dravyaguna,  J.S. Ayurvedic College, Nadiad,  Gujarat.
Processing of sample:
The fresh leaves of Lawsonia inermis  plant were dried under shade for 20-25 days. The dried leaves were pulverized into fine powder and used for extraction.
NOW YOU CAN ALSO PUBLISH YOUR ARTICLE ONLINE.
SUBMIT YOUR ARTICLE/PROJECT AT articles@pharmatutor.org
Subscribe to PharmaTutor Alerts by Email
FIND OUT MORE ARTICLES AT OUR DATABASE
Preparation of extracts:
Preparation of aqueous extract of Lawsonia inermis leaves:
The powdered crude drug of leaves was subjected for extraction process by maceration with water at room temperature for 48 hours. The extract was filtered and concentrated to dryness at room temperature. The percentage yield of aqueous extract of Lawsonia inermis was found to be10% (Table.1).
Phytochemical analysis:
The aqueous and ethanolic extracts of Lawsonia inermis leaves were subjected to preliminary phytochemical screening.7(Table.2).
Experimental Animals:
Male Sprague dawley Rats weighing 150-180 g were housed at 25° ± 5°C in a well-ventilated animal house under 12:12 h light dark cycle. The animals were maintained under standard conditions in an animal house as per the guidelines of Committee for the Purpose of Control and Supervision on Experiments on Animals (CPCSEA).
Acute toxicity studies
Acute toxicity studies for aqueous extract of Lawsonia inermis was carried out in rats at different doses (500–3000 mg/kg, orally), showed no gross evidence of any abnormalities in the rats up to the end of 72hr of the observation period. This indicates the safety of extract. Acute toxicity study was done as per OECD, 2006 Guidelines. Hence we selected 250mg/kg and 500mg/kg as low and high doses.8,9
Evaluation of Anti-inflammatory Activity
Carrageenan Induced Rat Paw Edema:-
The rats were divided in to four groups six rats in each group 0.1 ml of 1% carrageenan in normal saline (0.9% w/v  Nacl) was injected to the subplanter region of right hind paw. The LELI was administered to the rat 1 hr before carrageenan injection. Different groups were treated as follows:10,11
Group I-           Carrageenan (0.1 ml of 1%carrageenan/rat to the subplanter region)
Group II-          Carrageenan + Diclofenac Sodium(10 mg/kg P.O.)
Group III& IV-Carrageenan + LELI(250 mg/kg and 500 mg/kg P.O. respectively)
The paw volume was measured initially at 0.5, 1, 3 & 5 hr after carrageenan injection using plethysmograph inflammation was calculated.
( LELI-  Leaf extract of  Lawsonia  intermis)
Percentage Inflammation:-
Volume of Control – Volume of Treated  
            Volume of Control                        x 100
Statistical Analysis-
The results were expressed as a mean ± S.E.M. The differences were compared using One Way Analysis of Variance (ANOVA) and subsequently followed by Bonferroni´s test.
NOW YOU CAN ALSO PUBLISH YOUR ARTICLE ONLINE.
SUBMIT YOUR ARTICLE/PROJECT AT articles@pharmatutor.org
Subscribe to PharmaTutor Alerts by Email
FIND OUT MORE ARTICLES AT OUR DATABASE
RESULTS:-
Table 1: %Yield, texture and colour of aqueous extracts of leaves of Lawsonia inermis:-
| | | | | |
| --- | --- | --- | --- | --- |
| Plant part | Type of Extract | % Yield | Texture | Colour |
| Leaves of Lawsonia inermis | Aqueous extract | 10 | Gummy | Greenish black |
Table 2:- Phytochemical Screening
| | |
| --- | --- |
| Chemical Constituents | Lawsonia inermis |
| Alkaloids | + |
| Quinones | + |
| Tannins + | + |
| Flavonoids + | + |
+ Present ; - Absent
Table:-3  Anti inflammatory effect of LELI on Carrageenan induced rat paw   edema
Sr.No

Treatment

Dose

( mg/kg      PO)

0.5hr

1hr

3hr

5hr

%Inhibition

1

Control

 

0.21

±

0.020

0.41

±

0.018

0.43

±

0.015

0.47

±

0.015

 

2

DiclofenacSodium

10

0.17

±

0.012

0.19

±

0.014

*

0.11

±

00.020

*

0.07

±

0.015

**

65.81

3

LELI

250

0.19

±

0.017

0.31

±

0.009

0.27

±

0.014

*

0.18

±

0.05

*

37.23

4

LELI

500

0.17

±

0.08

0.22

±

0.010

*

0.19

±

0.012

*

0.11

±

0.013

**

56.26
 (n= 6)  *p< 0.05, **p< 0.001
CONCLUSION:-
Aqueous extract of Lawsonia inermis leaves have showed dose dependent Anti- inflammatory activity.
REFERENCE:-
1.Chopra R.N, Chopra I.C, Handa K.L and Kapur L.D. (1958) Chopra indigenous     drugs of India, U.N Dhur and Sons Pvt. Ltd., Calcutta 2nd ed.
2.Farnssworth NR, Akerrele o, Bingel AS, Soejrto DD, Guo Z. Medicinal plants in therapy. Bulletin of the world Health Organization 1985: 52(6): 965-981.
3.Veropoorte R. Pharmacognosy in the Millennium: lead finding and biotechnology. Journal of pharmacy & Pharmacology 2000:52(3):253-262
4.Kirtikar KR, Basu BD. Indian Medicinal Plants, Vol. 3. International book distributors, New Delhi, India, 1956.
5.Rao SS, Regar PL, Singh YV. Agrotechniques for henna (Lawsonia inermis L.) cultivation, improvement and trade. Central Arid Zone Research Institute, Pali-Marwar, 2005, pp: 25-27.
6.Simon JE, Chadwick AF, Craker LE. In Herbs an indexed bibliography, The scientific literature on selected herbs aromatic and medicinal plants of the temperate zone. Archon Books, Hamden, 1984, pp: 1971-1980.
7.Sahu Vinod K.,"Photochemical investigation and chromatographic evaluation    of ethanolic extract of whole plant extract of Dendrophthoe falcata", International Journal of Pharmaceutical Science and Research, December 2010.   
8.Chandra Kalyan Reddy. Y*, Sandya. L, Sandeep. D, Ruth Salomi. K, Nagarjuna. S, " Evaluation of Diuretic Activity of aqueous extract of Lawsonia inermis leaves in rats."
9.P. Sravanthi*1, K. Mahesh Kumar, D.Thaseena Begum, S. Nelson Kumar, K. Ravindrareddy, Rupesh. S. Khanhare. "Antiulcer  activity of Ethanolic extract of Lawsonia inermis against cold stress induced ulceration in wiser rats."
10.Winter CA, Risley GA and Nuss GW. Proc Soc Exp Bio Med Vol III, 1962. p. 544-547.
11.Ghosh MN. Funmdamentals in Experimental Pharmacology, Scientific Book agency, Calcutta.1971.
NOW YOU CAN ALSO PUBLISH YOUR ARTICLE ONLINE.
SUBMIT YOUR ARTICLE/PROJECT AT articles@pharmatutor.org
Subscribe to PharmaTutor Alerts by Email
FIND OUT MORE ARTICLES AT OUR DATABASE