Opening for Chemist / Officer (API Production) @ Emcure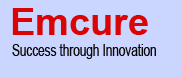 Emcure are fortunate to have a very passionate and talented team. Emcure is committed to emerge as the most preferred employer. We have conducted several training programs and also taken policy decisions towards creating a better work life balance for our people. One of our strengths has been our decentralized approach to managing the business, which is a tremendous magnet for talent – this approach gives people room to grow and room to explore new ideas, thus developing their own skills and careers. We are committed to nurturing our team and providing opportunities for their growth and development.
Post: Chemist/Officer (API Production)
Job Description:
- Production process as per batch manufacturing record
- Batch planning as per shift incharge instruction
- To maintain record
- To carryout all activities as per SOP
Additional Information:
Experience: 2-5 years
Location: Pune, Pimpri
Education: B.Sc (Organic Chemistry)
Industry Type: Pharma/ Biotech/Clinical Research
Functional Area: R&D
End Date: 22nd August, 2011

Apply/Send resume at, resume@emcure.co.in

See All   EMCURE Jobs   B.Pharm Alerts   B.Sc Alerts   Pune Alerts
See All   Other Jobs in our Database
Subscribe to Pharmatutor Job Alerts by Email
PLEASE NOTIFY THAT THIS JOB IS EXPIRED.
FIND LATEST JOBS BY CLICKING LINKS BELOW.