Fresh Pharma and Bio Graduates are invited for Walk in Interview at Porteck Info. | 5- openings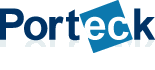 Porteck Corporation continues to provide the highest quality professional service and software to its clients. Porteck offers Software as a Service to US healthcare providers, payers, and healthcare technology companies. Our Software based business process solutions are designed to increase process efficiencies, improve quality, and significantly reduce operating expenses for our clients.
Porteck's corporate office is located in New York, We service our clients through a global delivery model which combines Onsite (Client location), Onshore (US location) and Offshore (India location) delivery options.
Post: Executives - Bio Graduates

Job Description:
Life Science Graduates with Good Communication Skills in English Language
Wanted to grow with fastest growing US Healthcare KPO
Willing to work in Night Shifts
Preference would be given to the candiates in the vicinity of NOIDA

Porteck India Infoservices Pvt Ltd
D-179
Sector-63
Near Hyundai Capital
NOIDA,Uttar Pradesh,India 201307
Additional Information:
Experience: 0 - 2 Years
Location: Noida
Compensation: As per best industry standards
Education:B.Pharma,B.Sc - Bio-Chemistry, Biology, Microbiology, Zoology,B.Tech/B.E. - Bio-Chemistry/Bio-Technology, Biomedical
PG - Post Graduation Not Required
Functional Area: ITES/BPO/KPO, Customer Service, Ops.
Compensation: 1.25-02 lakhs

Apply at, jobs@porteck.com

See All   B.Pharm Alerts   B.Sc Alerts   M.Sc Alerts   
See All   Other Jobs  in our Database
PLEASE NOTIFY THAT THIS JOB IS EXPIRED.
FIND LATEST JOBS BY CLICKING LINKS BELOW.