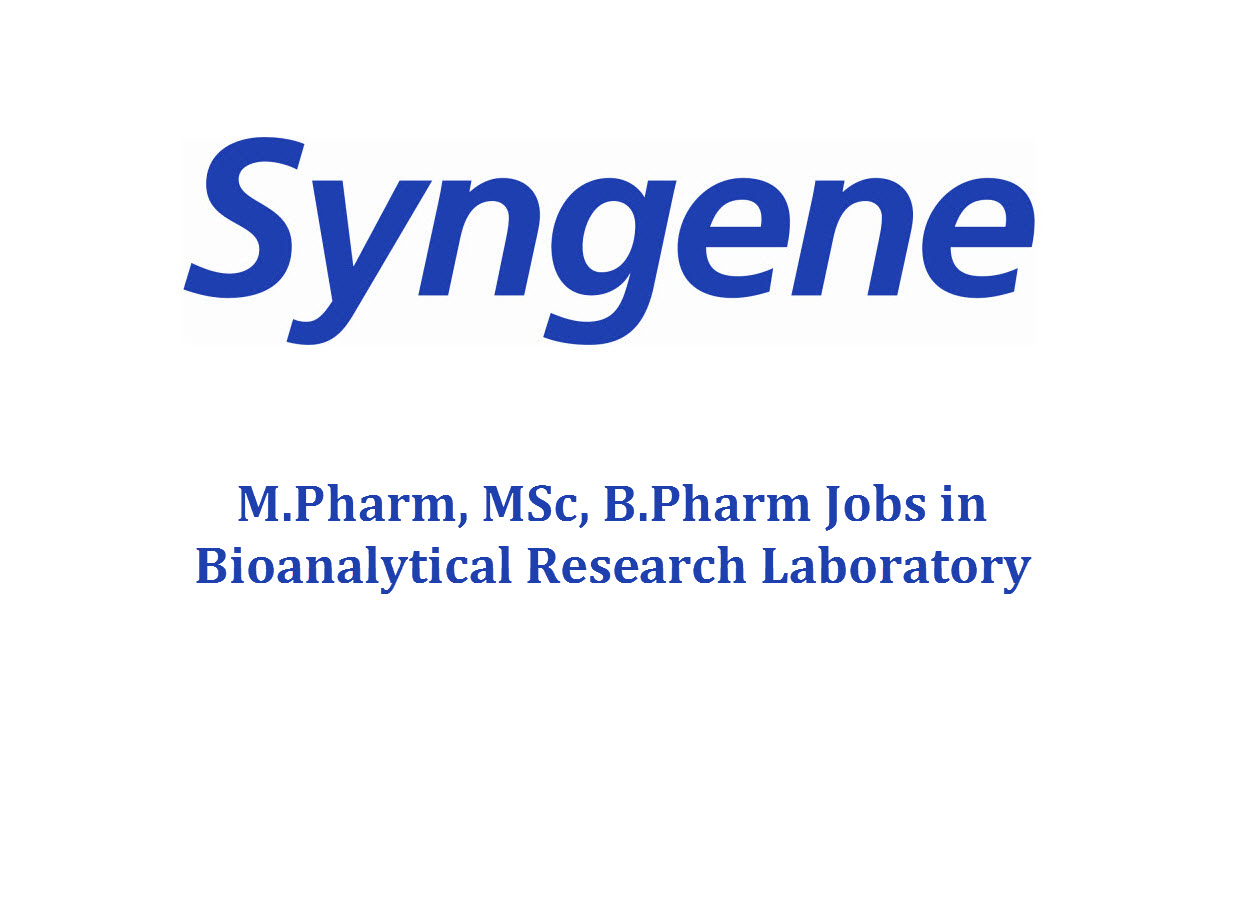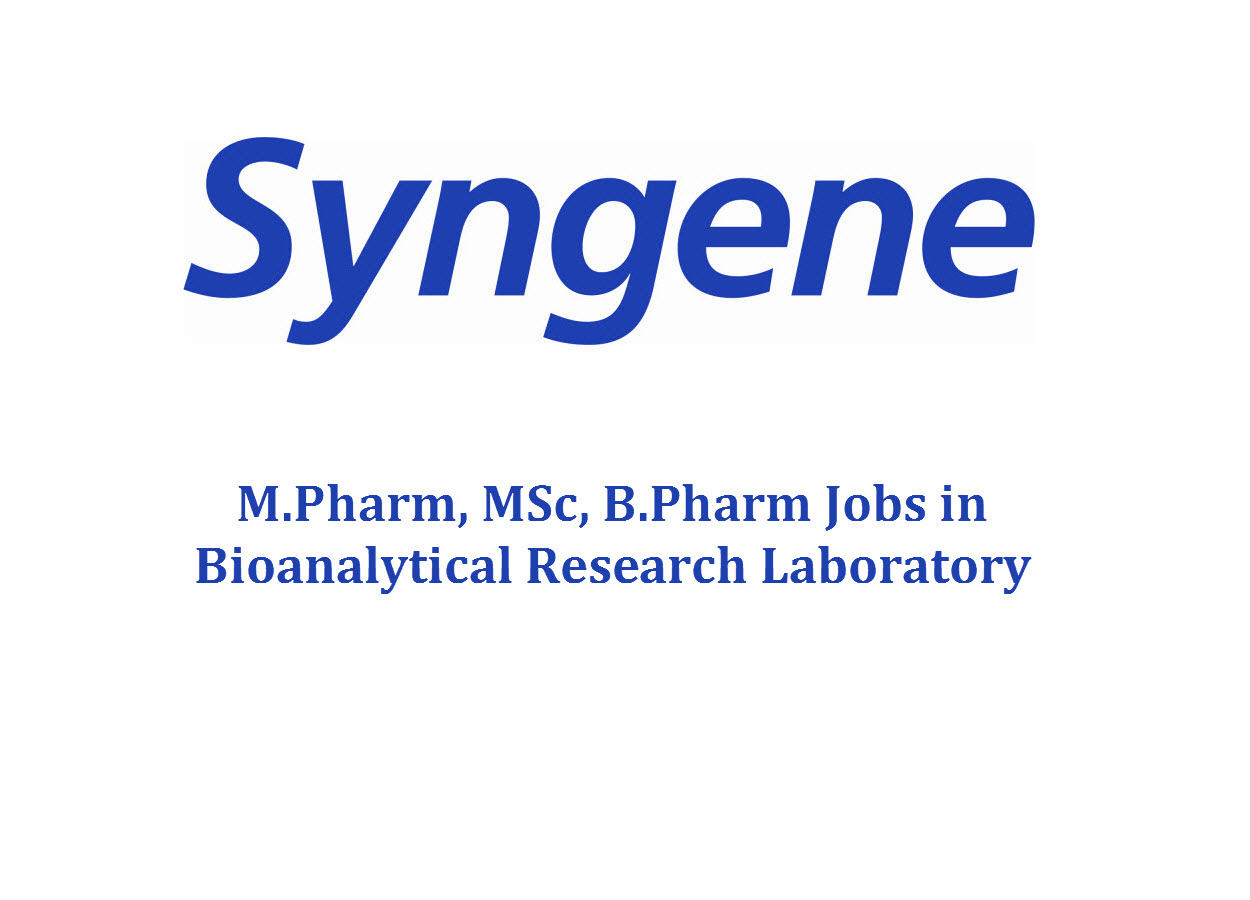 Syngene International Ltd. is an innovation-focused global discovery, development and manufacturing organization providing integrated scientific services to the pharmaceutical, biotechnology, nutrition, animal health, consumer goods and specialty chemical industries around the world. Syngene' s clientele includes world leaders such as Bristol-Myers Squibb, Baxter, Amgen, GSK, Merck KGaA and Herbalife.
Post : Senior Executive
Job Purpose : 
The Research Associate will focus on quantitation of drugs in Biological samples. 
Key Responsibilities
• To perform bioanalytical work including sample processing, etc as directed by Project Leader and assist Scientist for the same.
• To monitor daily temperature, humidity in various laboratory areas and temperature for refrigerator and freezer and also to maintain records of the same, whenever necessary.
• To supervise the laboratory assistant to maintain cleanliness and neatness in the laboratory
• To get the water samples checked for quality in coordination with QC Department, Biocon and maintain the logbooks for QC checks for water used in the laboratory.
• To follow EHS policies and procedures.
• To perform daily calibration of pH meter and weighing balance as well as periodic calibration of weighing balances and pipettes.
Candidate Profile
• M.Pharm / B.Pharm / M.Sc. in Pharmaceutical Sciences / Analytical chemistry.
• 0-3 years in bioanalytical laboratory
• Bioanalytical Sample processing techniques.
• Basic knowledge on Mass spectrometer and HPLC.
• GLP training once in a year.
• FDA Method validation Guideline.
• EMEA Method Validation Guideline.
• ANVISA Method Validation Guideline.
Additional Information
Job ID : 14661
Qualification : M.Pharm / B.Pharm / M.Sc
Location : Bengaluru, Karnataka
Industry Type : Pharma / Healthcare / Clinical research
Functional Area : Bioanalytical Research Laboratory
End Date : 30th September, 2020
See All    Bangalore Alerts   B.Pharm Alerts   M.Pharm Alerts  Mohali Alerts
See All   Other Jobs in our Database