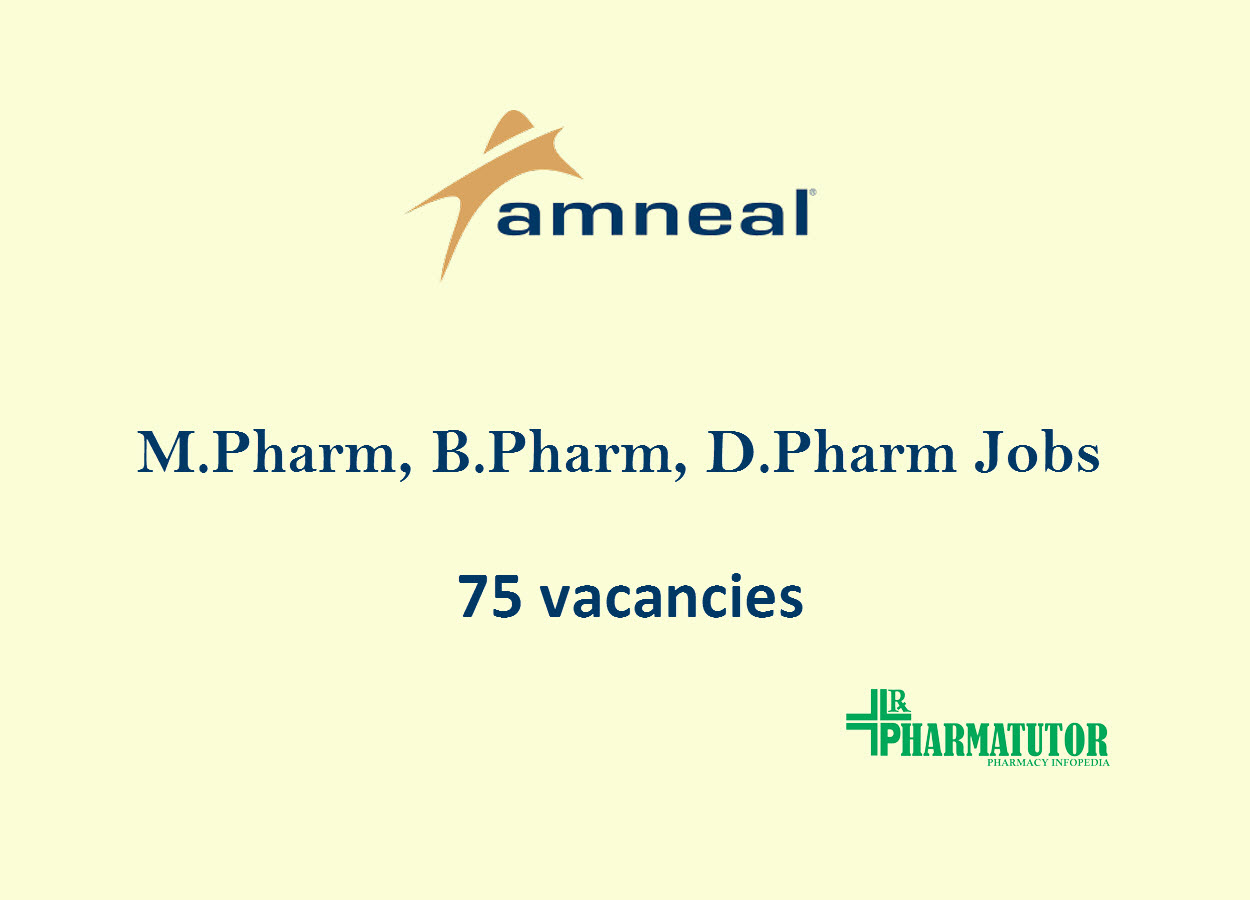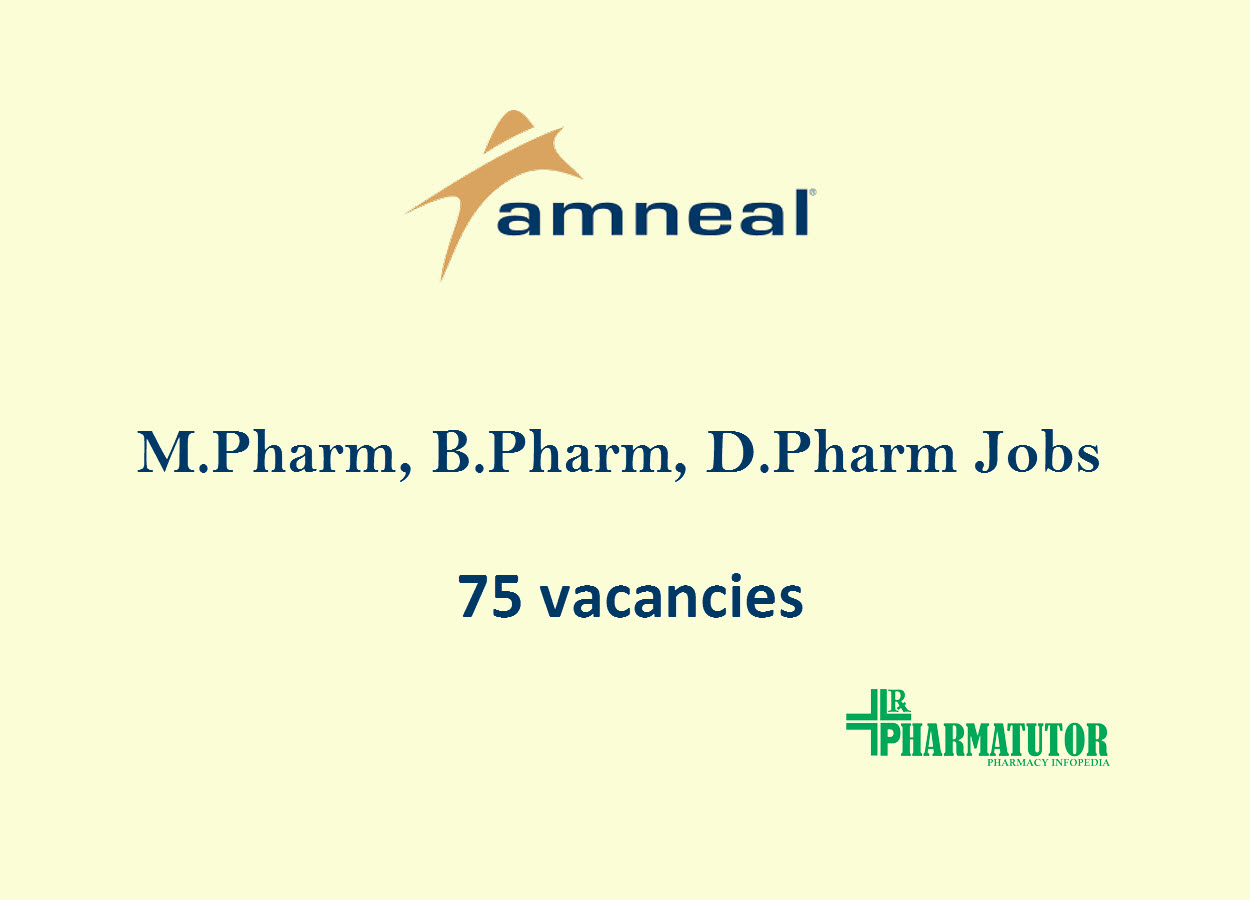 Amneal Pharmaceuticals, Inc is an integrated specialty pharmaceutical company powered by a robust U.S. generics business and a growing branded business. Together, our team is working to build one of the most dynamic pharmaceutical companies in our rapidly changing industry.  Today's healthcare environment requires a new approach and new ideas. While staying true to our reputation for quality, service and value, we are reinventing our processes, our playbook and our creative partnerships.
Post : Executive / Officer/ Associate /Assistant
Qualification : M. Pharm / B. Pharm / D. Pharm / Diploma / B.Sc / ITI
Total Experience : 2 to 7 years
Area : Ophthalmic Aseptic area
Position : Officer : 15 Operator : 30
Area : Vial/ PFS/ Lyo Aseptic area
Position : Officer : 10 Operator : 15
Job Description :
Filling, Capping, Filtration, Sterilization, Assembling, Cleaning, unloading, area preparation, Qualification, Documentation & QMS
• To observe & follow all rules and regulations of the production department.
• Must be from Parenteral background
• To be aware and responsible for achieving quality objective and fulfilling the requirements of the quality of the company's service by means of applicable quality procedures.
• Sound technical knowledge of Aseptic area related activities.
• Technical exposure and expertise on vial filling, sealing, Lyophilizer, PFS filling, cartridge filling machine.
• Knowledge of Regulatory guidelines and exposure of USFDA audits.
• Knowledge of Eye drop filling machine and related batch manufacturing process.
• Knowledge of Quality Management System (QMS) i.e. change control, Deviation, CAPA, and documentation in manufacturing area of injectable.
• Expertise in batch manufacturing and preparation related activities.
• Knowledge of equipment validation and qualifications in injectable.
Preferred Exposure for Ophthalmic line : Three piece sterile eye drop filling machine operation (groninger), Nanomill Operation, Manufacturing and Filtration vessel operation, CIP and SIP processing
Instructions needs to follow:
All precautions pertaining to Covid 19 pandemic will be strictly followed.
Please do not attend interview if you are suffering from any health issue (cold, cough, fever or sore throat). We can conduct a telephonic or video meeting with you later.
Face Mask is mandatory all the time you are in the premises.
Social distance will be followed strictly.
Kindly co-operate with security personnel.
Walk in Interview
Date : 20th September, 2020
Time : 9.00 am to 3:00 pm
Venue : Plot No 15,16,17 Pharmez, Village: Matoda, Sarkhej Bavla Road, Ahmedbad
Interested candidates can share their CV to neha.modi@aminealindia.com
Note: The candidate with good communication and inter personal skills and understanding of regulatory requirement is preferable
See All   Ahmedabad Alerts   B.Pharm Alerts   M.Pharm Alerts
See All   Other Jobs in our Database