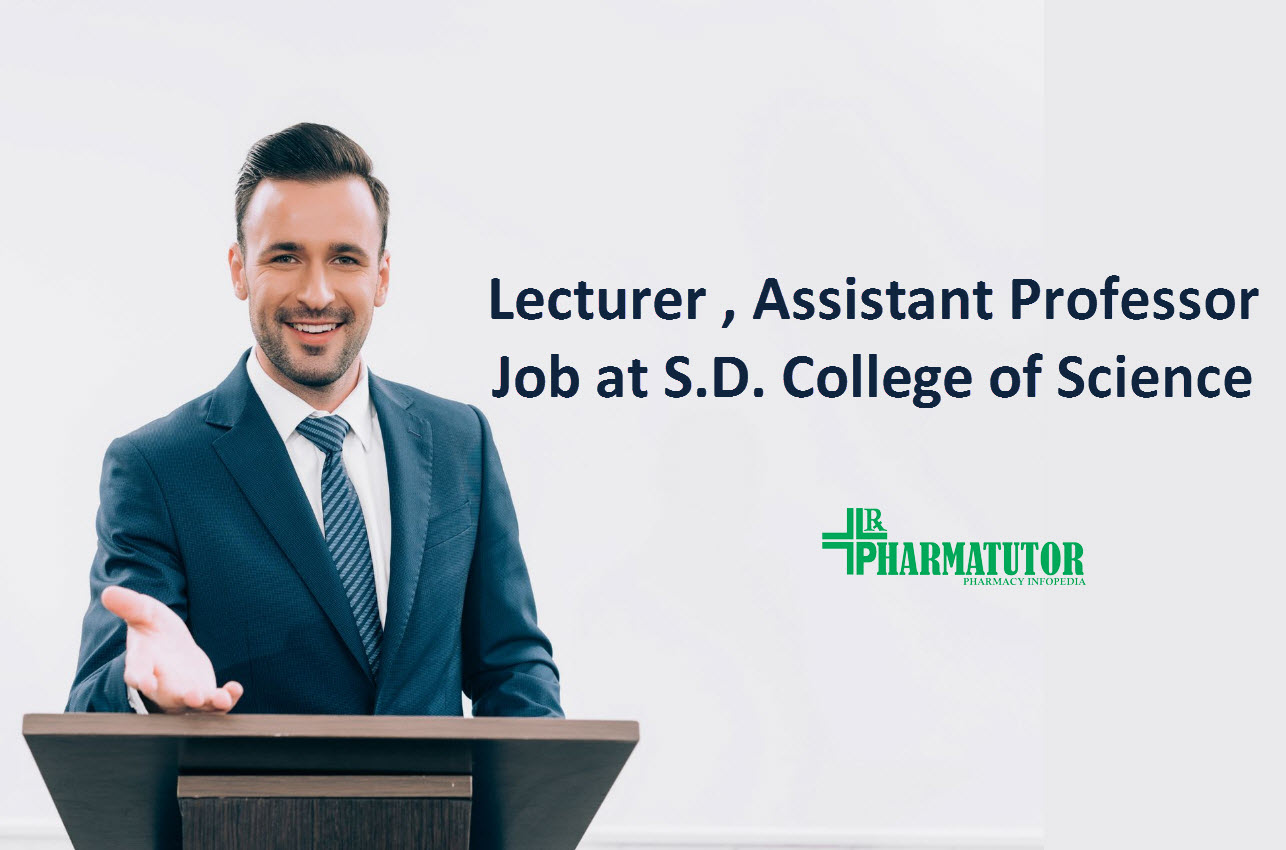 Plan and present suitable learning experiences for all students. Monitor students in different school- related settings. Oversee and analyse student outcome in physics. Convey and interact with parents,students,staff and community. Develop, select and change instructional materials and plans to attain all students requirements. Provide educational environment commensurate to physical, social, intellectual and emotional development of children. Stimulate to maintain and enhance professional competence. Maintain and manage apt records and follow needed methods and practices, supervise suitable use and care of materials, equipment and facilities. Participate in meeting and perform on staff committees as needed. Analyze and grade students laboratory work,class work,papers and assignments. Compile, administer and ensure to grade examinations along with assign work to others. Maintain and update student attendance records, grades and varied required records.
Post : Lecturer , Assistant Professor
No of posts : 6 Lecturer(4 M.Pharma) and 4 Assistant Professor(B.Pharma) and 2 lab technician and one libraian.
Job Description
Should teach and guide B.Pharma students. Proper knowledge in their subject. Should be good in teaching and communication skill.
Candidate Profile
Candidate with M.Pharma , Ph.D can also apply(As per the norms of P.C.I. and AICTE). Freshers can also apply.
The candidate should be well knowledable and self motivated , having subject knowledge and practical lab expertise and also can work under HOD and Director.
Additional Information
Qualification : M.Pharm, Ph.D
Location : Ganiyawali, Road, Atrauli, Aligarh,Uttar Pradesh.
Industry Type : Pharma
End Date : 10th November, 2020
Send your CV to : sdeducational0624@gmail.com
Posted by
Govind Bansal
S.D. College of Science
See All   B.Pharm Alerts   M.Pharm Alerts    Ph.D Alerts   M.Sc Alerts
See All   Other Jobs  in our Database