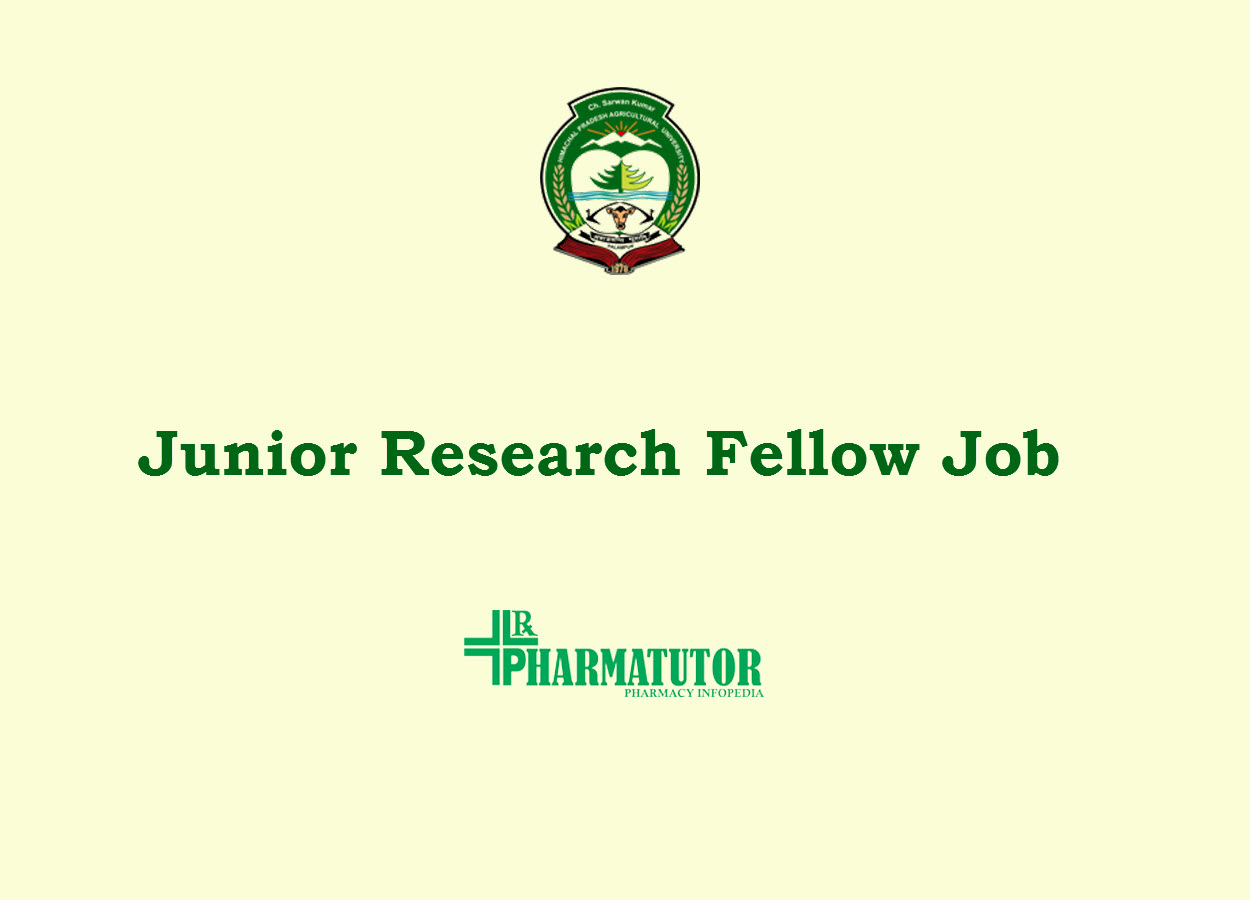 Himachal Pradesh Krishi Vishvavidyalaya (renamed as Chaudhary Sarwan Kumar Himachal Pradesh Krishi Vishvavidyalaya in June, 2001) was established on 1st November, 1978.The College of Agriculture (established in May, 1966) formed the nucleus of the new farm University. It is ICAR accredited and ISO 9001:2015 certified institution. The Indian Council of Agricultural Research has ranked this University at eleventh place among all farm universities of the country.  The University has been given the mandate for making provision for imparting education in agriculture and other allied branches of learning, furthering the advancement of learning and prosecution of research and undertaking extension of such sciences, especially to the rural people of Himachal Pradesh.
Post : Junior Research Fellow
Remuneration : Rs. 31,000/- + 300 HRA PM
Qualification : Essential: M.Sc./M.Tech, in Plant Biotechnology/ Genetic Engineering/ Biotechnology/ Molecular Biology/ Plant Breeding/ Genetics with experience in tissue culture techniques/ Molecular Biology Techniques alongwith NET
Name of Project : HP Govt, funded adhoc project: "Establishment of high tech Bamboo Nursery under National Bamboo Mission)".
Duration oi Fellowship : Coterminus with the project/ availability of funds.
Application Processing Fee : Rs. 450/- (Rs. 110/- for reserved categories)
Work Specific Interaction will be held on 22.10.2020 at 11.00 AM. in the office of the Head, Deptt. of Agricultural Biotechnology, COA, CSKHPKV, Palampur. No separate communication in this regard shall be made.
The application complete in all respects alongwith bank draft of the appropriate amount of processing (application) fee, in favour of the Comptroller, CSKHPKV, Palampur, should reach the office of the Head, Deptt. of Agricultural Biotechnology, COA, CSKHPKV, Palampur latest by 19.10.2020 up to 5.00 PM
See All   M.Pharm Alerts   M.Sc Alerts   B.Pharm Alerts   Palampur Alerts
See All   Other Jobs  in our Database