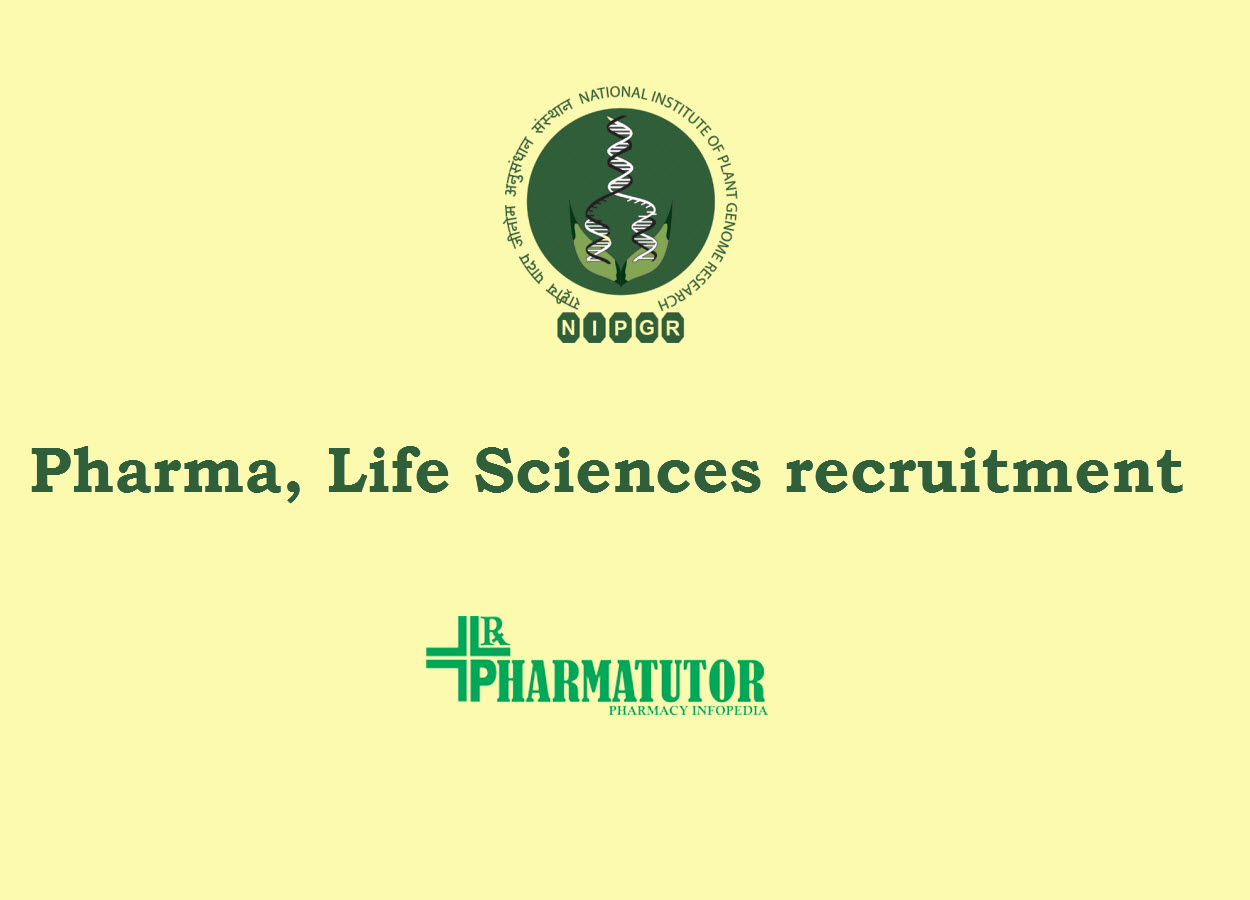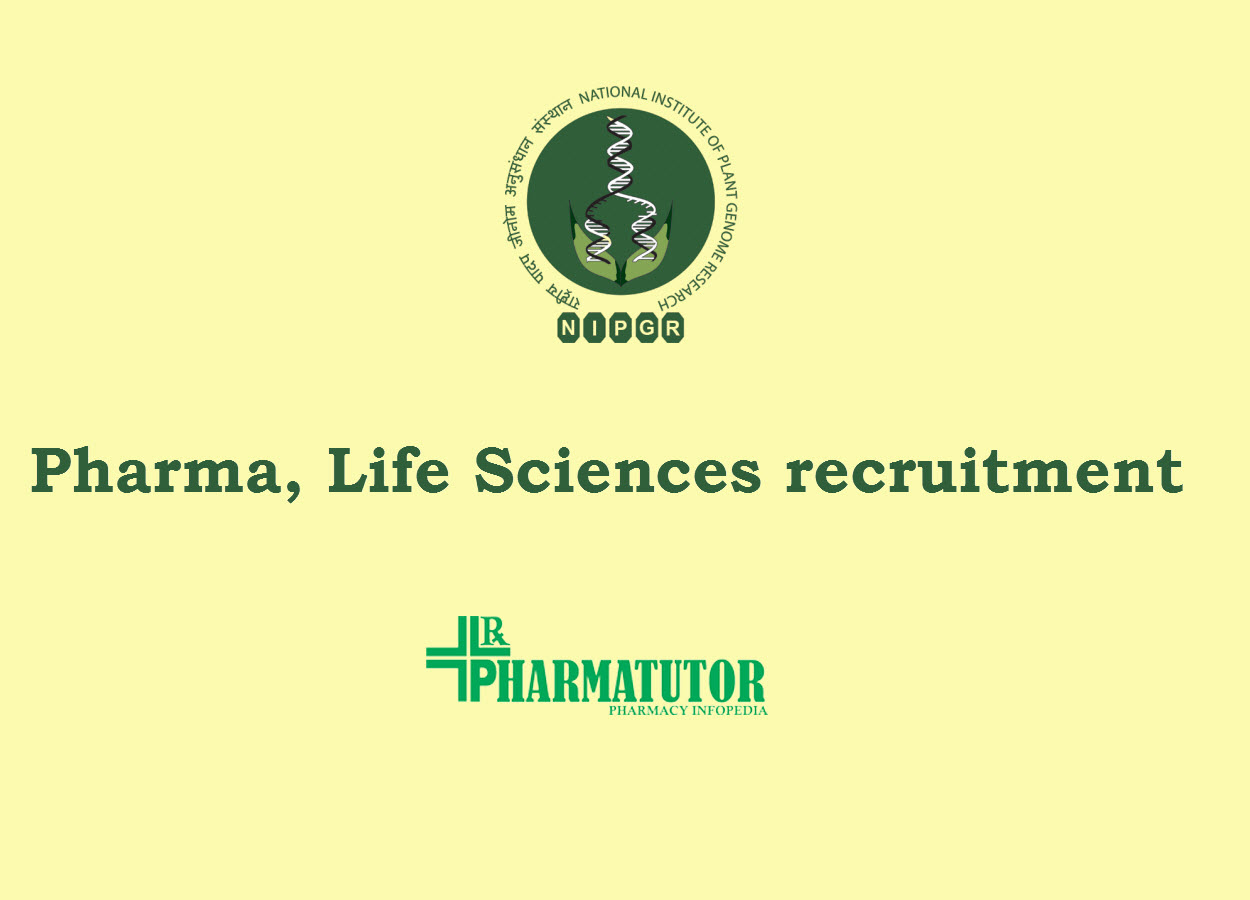 The National Institute of Plant Genome Research (formerly known as National Centre for Plant Genome Research) is an autonomous institution aided by the Department of Biotechnology, Government of India. The Institute's establishment coincides with the 50th anniversary of India's independence as well as birth anniversary of Prof. (Dr.) J. C. Bose. The formal announcement was made on November 30th 1997. This Institute has already placed India among the major contributors to plant genomics.
Candidates are invited to appear in online interview before a selection committee for filling up the purely temporary positions in the DBT Multi-institutional project entitled "Germplasm Characterization and Trait Discovery in Wheat using Genomics Approaches and its Integration for Improving Climate Resilience, Productivity and Nutritional quality" under mission programme of "Characterisation of Genetic Resources", Sub Project- l: "Germplasm genomics for trait discovery", under the supervision of  Dr. Manoj Prasad, Scientist, NIPGR.
(i) Project Scientist I (two posts)
Emoluments : Rs 56000/- per month plus HRA, as sanctioned in the project
Upper age limit : 35 years 
Qualification : Candidates having M.Tech. (Engineering or Technology) or Ph.D. (awarded) degree in Life Sciences / Biotechnology / Bioinformatics / Plant Molecular Biology or any other related field is eligible to apply. The candidate should have an excellent academic record (with a minimum of 60% marks throughout their education) and research experience. At least two first-authored publications in peer-reviewed international journals with JCR impact factor are desirable.
(ii) Senior Project Associate (one post)
Emoluments : Rs 42000/- per month plus HRA, as sanctioned in the project
Upper age limit : 40 years 
Qualification : Candidates having Master's degree in natural or agricultural science/ M.VSc or bachelor's degree in engineering or technology or medicine from a recognized university or equivalent, and four years of experience in research and development in industrial and academic institutions or science and technology organizations and scientific activities and services; OR Doctoral degree in science / engineering / technology / pharma / MD / MS from a recognized university or equivalent are eligible to apply. As the project involves hard core bioinformatics and analysis of sequencing data, candidates having a degree (M.Sc. / M.Tech / MCA / B.Tech / Ph.D.) and experience in bioinformatics/computer science/computer applications would be preferable. 
Scientific Administrative Assistant (one post)
Emoluments : Rs 18000/- per month plus HRA, as sanctioned in the project
Upper age limit : 50 years 
Qualification : Candidates having a Graduate degree in any discipline are eligible to apply. Basic computer literacy with knowledge in MS Office tools is desirable. Prior work experience in research laboratories / institutions will be given preference.
The above positions are completely on temporary basis and co-terminus with the project. The fellowship/emolument amount for the above positions are as sanctioned in the project and as per DBT/DST norms. The initial appointment will be for one year or till the tenability of the project whichever is earlier and the same can be curtailed/extended on the basis of assessment of the candidate's performance and discretion of the Competent Authority. NIPGR reserves the right to select the candidate against the above post depending upon the qualification and experience of the candidate. Reservation of posts shall be as per Govt. of India norms. The appointment may be terminated any time by giving one month notice by either side. The applicants will have no claim implicit or explicit for consideration against any regular position of NIPGR.
Eligible candidates may apply by sending soft copy through e-mail in the given format with a cover letter showing interest along with self- attested soft copies of the mark-sheets, certificates, (from Class X onwards) and proof of research experience/publications. A single pdf file, consisting of application from cover letter, and all documents, must be sent to manoj_prasad@nipgr.ac.in latest by 15/10/2020.
A web-link with date and time of online interview will be e-mailed to the shortlisted candidates. The candidates must ascertain their eligibility before applying, as ineligible candidates will not be interviewed.
Note: ONLY soft copy of the application in the given format will be accepted. Interview link will only be sent to shortlisted candidates.
See All   Ph.D Alerts   M.Pharm Alerts   B.Pharm Alerts   Delhi Alerts
See All   Other Jobs in our Database