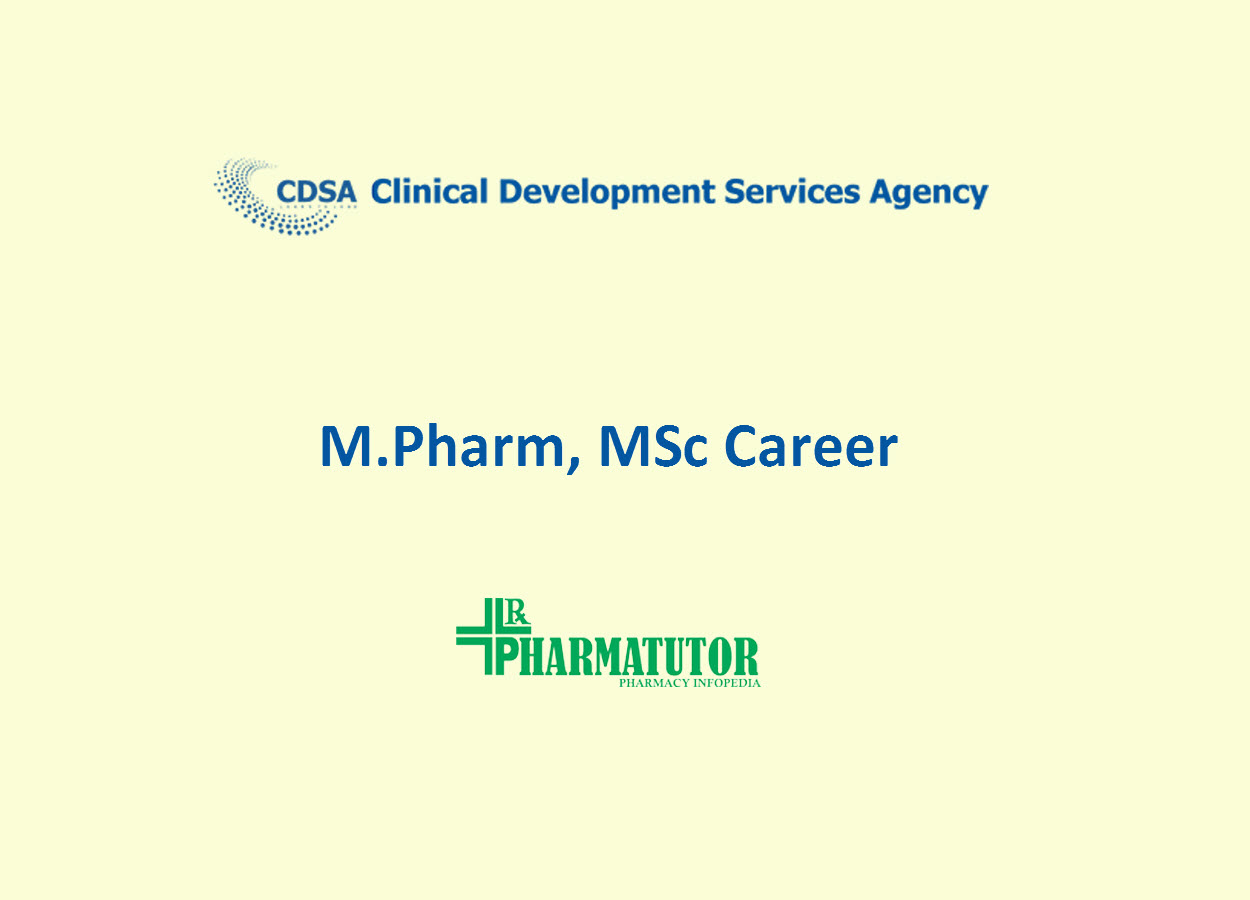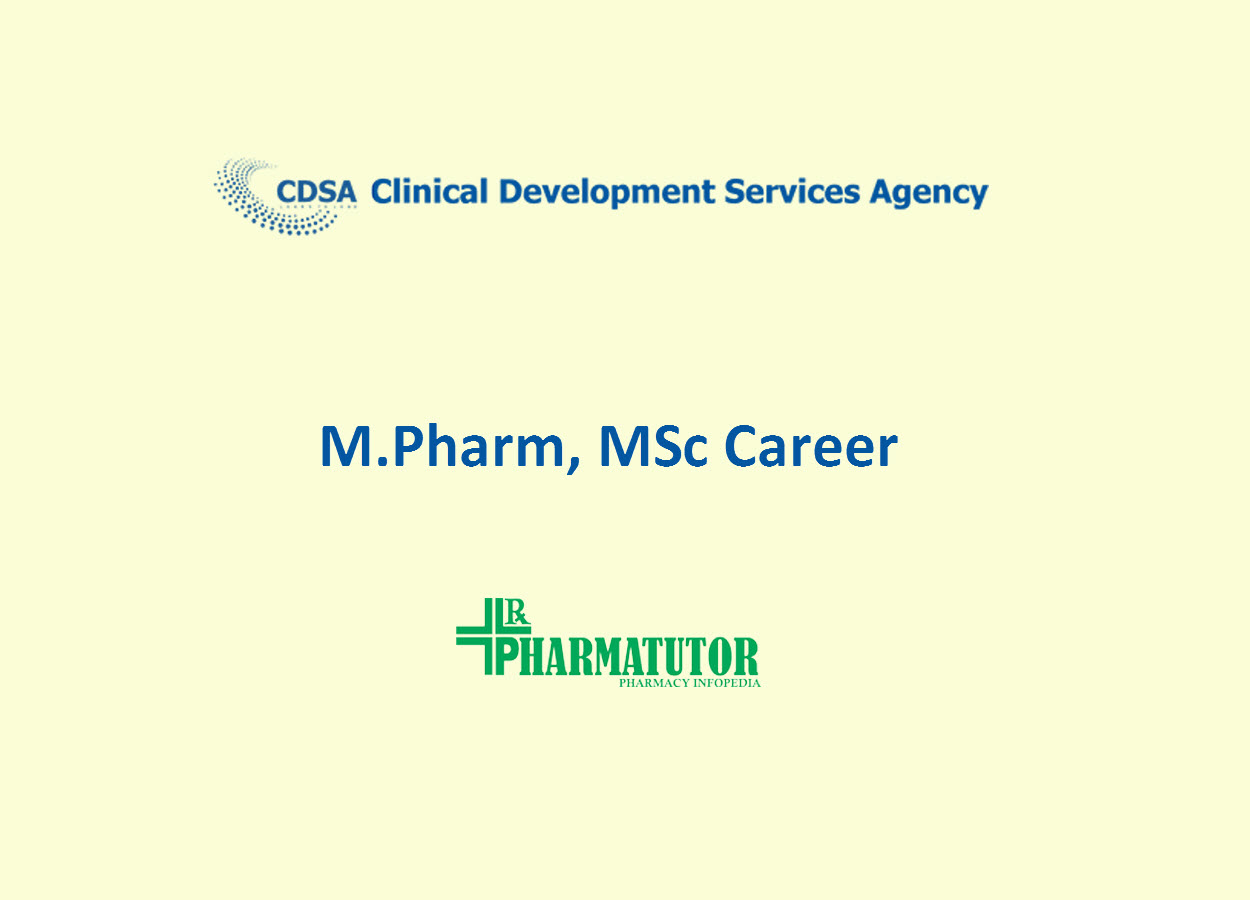 Clinical Development Services Agency (CDSA) is an extramural unit of Translational Health Science and Technology Institute (THSTI) and has been established as a not-for-profit society to provide cost affective, high quality preclinical and clinical product development support services to meet the country's growing healthcare needs.
Post : Project Manager-NBM Program (01 Position)
Recruitment No : No. CDS/RN/14/2020
Duration : Project duration is 04 years
Emoluments : Maximum up to Rs 1,00,000/-per month
Age Limit : 40 years
Location : CDSA Office, Faridabad and NBM, BIRAC office, Delhi, based on the allocated work and/or deliverables
Qualifications and Skills
Responsible for the management and cross-functional coordination of the program and work closely with National Biopharma Mission (NBM) to develop and maintain the overall project plan and timelines, communicate project expectations to the respective resource / consultant and manage the overall project budget.
• To oversee the management of a portfolio of trials / studies including project management, quality monitoring and/or safety monitoring and guiding the study teams to achieve successful completion of all assigned activities in the program.
• Support the team in the implementation of systems for resource planning, study / trial administration, implementation, oversight monitoring, quality assurance and documentation and record keeping
• Establishment of procedures to ensure adherence to trial protocols and administrative requirements
• Develop project and protocol specific operational trainings or as requested
• Monitoring the trial progress to ensure compliance with and adherence to the project plan and to identify, evaluate and rectify problems
• Understand the requirements of the various controlling bodies, agencies and frameworks, guiding the project in conforming to those requirements and coordinating any necessary audit processes
• Liaison with Steering Committee and DSMB with a particular view on compliance with Research Governance, Good Clinical Practice, Data Protection and Ethical Requirements
• Work with the Investigators to ensure that the trial is meeting its targets, is producing meaningful output and to predict and plan any changes that warrant requests to changes in protocol, funding, or timelines
• Assists Clinical management team with the development, negotiation, and execution of the site contract, budget and payment plan
• Management of the trial budget(s) and maintenance of the accounts
• Suppprt development, approval and distribution of studyrelated documents including Case Report Forms (CRF's), study protocols, study manuals, and other study tools to investigational sites and review committees
• Supervise the study start up activities, trial monitoring and reporting
• Manage distribution, collection and tracking of regulatory documentation to ensure compliance with regulatory and project requirements and audit readiness
• Oversight for planning, preparing, and distributing materials for investigator and coordinator meetings, and for study related training
• Works Closely with: Project Team at CDSA, NBM and the site, Sponsors, clinical collaborators, Expert groups / Committee, Regulatory Affairs, Medical Affairs, Data Management, Biostatistics, Laboratory team, key Institute staff on finance, administration, contracts and personnel matters.
• Continually review and respond to changes required to shape the infrastructure, functionality and standards of the program management
• Oversee / Coordinate and draft Memorandum's of Understanding (MoU's) or other documents to outline the delegation of duties from the sponsor office to CDSA, NBM and other stakeholders of the projects.
• Support Director CPM for escalations and trouble shooting where issues or concerns are raised by PMUNBM /researchers with regards to the projects under the program
• Track resources and actual time spent on each project task for all team members to evaluate project progress and CDSA commitment towards NBM
• Communicate to team members the scope of work, timeline and project goals, technical information or update, and input from NBM
• Provide guidance and operational area training for project team members and staff as required
Experience
Minimum of 2 years' experience of working in Medical Coding / Terminology at a CRO or Pharmaceutical Company. Essential qualification and work experience :
• MD/DNB from a recognized Indian University/ recognized by MCI preferably in the field of community medicine or
• PhD in a health related discipline with atleast 2 years of experience in clinical trial or public health project management and/or clinical trial/ study monitoring in a recognized organization/institute (academic clinical trials unit, CRO, pharmaceutical, biotechnology, or device company) OR
• MBBS/ BDS/ Alliied Medical degree or
• Master's degree/ diploma in life sciences, pharmacy, public health, healthcare or other related discipline or
• Post graduate degree in a health related discipline with atleast atleast 5 years of experience in clinical trial or public health project management and/or clinical trial/ study monitoring in a recognized organization/institute (academic clinical trials unit, CRO, pharmaceutical, biotechnology, or device company) Desirable work experience:
• Demonstrable experience of line management, project management concepts and ability to understand, explain and communicate project concepts using standard tools and templates
Skills
• Leadership skills that include the ability to build effective project teams, ability to motivate others, delegation, drive and timely/quality decision making
• Personal qualities that include the ability to gain trust and confidence with a variety of clients, good learning ability, managerial courage, action oriented and resilience in a fast-paced and rapidly changing environment
• Comprehensive understanding of Indian Clinical Trials Regulations, ICH and CDSCO Good Clinical Practice
• Business/ Operational skills that include commitment to quality management and problem solving
• Influencing skills including mhnbvegotiation and teamwork
• Effective communication skills that include the provision of timely and accurate information to stakeholders, proficient in English, strong written and oral communication skills
• Computer literacy in Word, Excel, PowerPoint, Access or other trial management systems
• Ability to develop and deliver presentations, prepare technical reports and contribute effectively in the manuscripts
• Ability to develop and implement monitoring plans and SOPs
• Ability to make evaluative judgments, remain flexible as projects and priorities change
• Demonstrated ability to prioritize workload in order to meet multiple deadlines
• Ability to work independently with minimal guidance as well as collaboratively within a team setting
• Knowledge of regulations and guidelines pertaining to the conduct of clinical trials/ studies on human subjects
GENERAL TERMS & CONDITIONS:
1. All educational professional and technical qualification should be from a recognized Board/ University and full-time.
2. The experience requirement specified should be experience acquired after obtaining the minimum educational qualifications required for the post. 3. Persons working in Govt. or Public Sector undertaking should produce "No Objection Certificate" at the time of Interview.
4. The qualification, experience and other requirements for the post can be relaxed at the discretion of the Chairman of the Interview Committee, in case candidates are otherwise well qualified.
5. Only shortlisted candidates will be contacted for interview
6. Incomplete applications will stand summarily rejected without assigning any reasons.
7. The salary is a consolidated sum as per sanctioned order without any other benefits. Salary mentioned against the position is the maximum and can be lesser based on candidate's experience, qualifications, skill set, etc.
8. This position is strictly project-based.
9. All results will be published on our website and all future communications will be only through email
10. Candidates (Including SC/ST and other backward classes) are not entitled for the travel reimbursement or any other reimbursement for attending the interview.
11. This position will be placed in CDSA Faridabad office at NCR Biotech Science Cluster at Faridabad Gurgaon Expressway, Faridabad.
12. Canvassing in any form will be a disqualification.
Procedure for filling online application:
a. Before filling up the online application, keep the following documents handy:
i) A soft copy of your passport size photo and signature. (only jpeg/jpg format, file size 50 kb maximum)
ii) A comprehensive CV (PDF format only, file size 1 mb maximum) containing details of qualification, positions held, professional experience/distinctions etc.
iii) The documents in support of educational qualification and experience (PDF format only, file size 1 mb maximum) as mentioned below:
• Matriculation Mark sheet
• Intermediate Mark sheet
• Graduation Degree/Mark Sheet
• Post-Graduation Degree/Mark Sheet
• Ph.D. degree
• Relevant experience certificates
• Caste certificate in the format prescribed by the Govt. of India, if applicable
• Disability certificate in the format prescribed by the Govt. of India, if applicable
• List of Publications (if any)
• List of patents (if any)
b. Candidates are requested to use Google Chrome internet browser for best results in submission of online application.
c. Once online application is submitted, no correction/ modification is possible.
d. In case of difficulty in filling up the online form, please send an e-mail to mahendersingh.cdsa@thsti.res.in
e. On successful submission of your application, an auto-generated email containing a reference number will be sent to the email address provided. Please keep a note of the reference number for future correspondence.
Last date for receipt of online application is 31st Oct 2020
Note : In case a suitable candidate is not found, the call for application will remain open till suitable candidate is found. As soon as suitable candidate is found, this recruitment notice will be closed on our website.
See All   B.Pharm Alerts   M.Pharm Alerts    Ph.D Alerts   CDSA Alerts
See All   Other Jobs  in our Database