Work as Senior Research Associate at Syngene International Ltd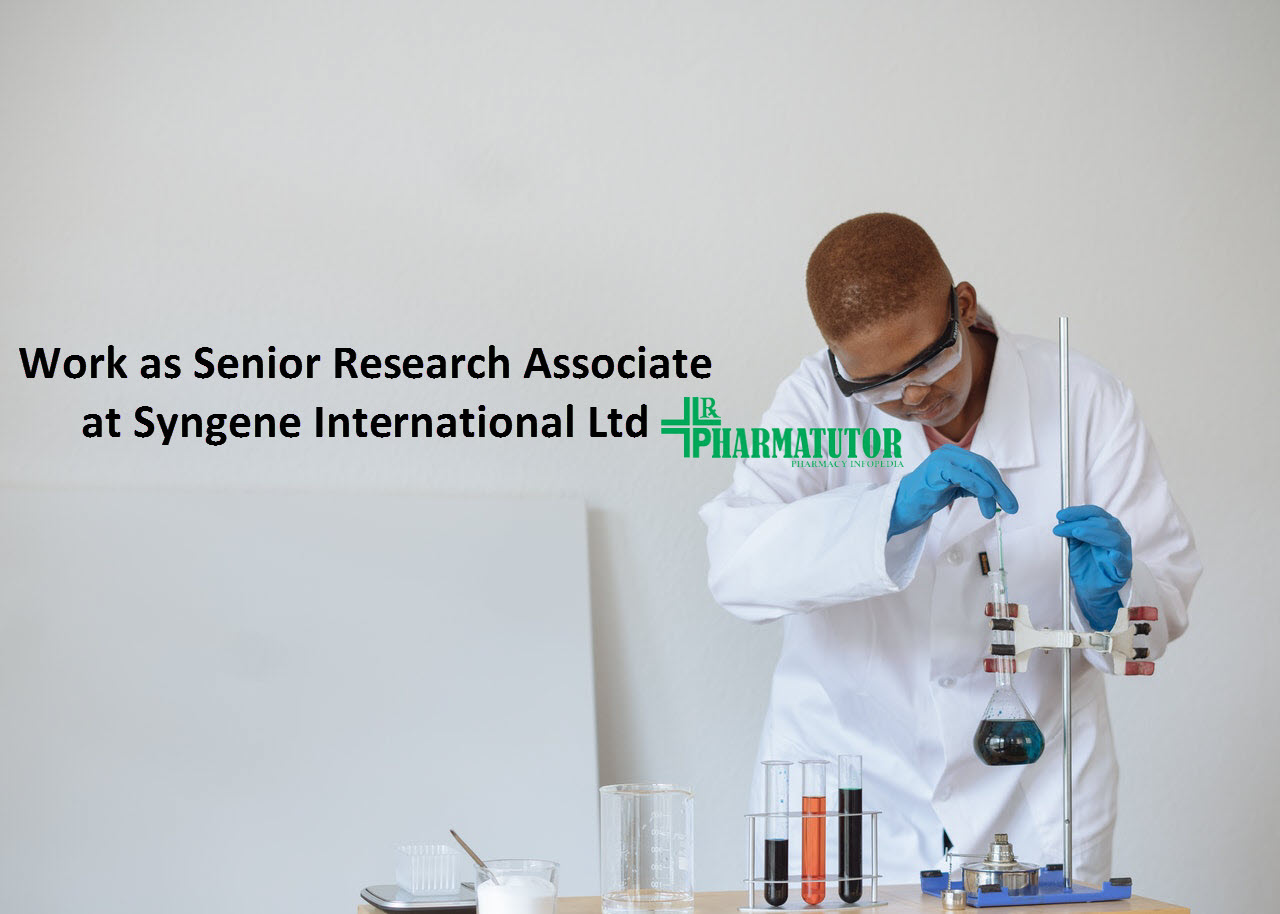 Syngene International Ltd. is an innovation-focused global discovery, development and manufacturing organization providing integrated scientific services to the pharmaceutical, biotechnology, nutrition, animal health, consumer goods and specialty chemical industries around the world. Syngene' s clientele includes world leaders such as Bristol-Myers Squibb, Baxter, Amgen, GSK, Merck KGaA and Herbalife.
Post : Senior Research Associate - Technology Transfer (17542)
Job Purpose : 
To handle lab scale process R&D activities like familiarization, optimization and troubleshooting.
Key Responsibilities
• Handling of lab scale process R&D activities like familiarization, optimization and troubleshooting.
• Well conversant with documents like Tech Pack, Batch manufacturing records, Equipment cleaning records, SOPs and other related GMP documents.
• Awareness of good laboratory practices and safety tools for chemical handling.
• Monitor critical operations while scale-up at production facility
Candidate Profile
• Master's degree in Chemistry
• Hands-on experience on process R&D, scale up and tech transfer.
• Understanding on various analytical tools and data interpretation.
• Flexible to work in R&D lab & monitoring critical operations at plant while scale up
• Project report compilation.
• Good at communication
• Understanding on quality system and GMP documentations
• Awareness on lab safety & plant safety norms
• Familiar with good laboratory practices
• 3-6 years post qualification
• Should have the capability to work in a team and ability to handle demonstrate a good team spirit.
• While possessing a good ability to follow instruction should also demonstrate innovative in his/her approach, good communication skills.
• Should be proactive while working on allotted responsibility.
Additional Information
Job ID : 17542
Experience : 3-6 years
Qualification : Master's degree in Chemistry
Location : Bangalore
Industry Type : Pharma / Healthcare / Clinical research
Functional Area : Technology Transfer
End Date : 30th December, 2020
See All    Bangalore Alerts   B.Pharm Alerts   M.Pharm Alerts  Mohali Alerts
See All   Other Jobs in our Database
Subscribe to Pharmatutor Job Alerts by Email