Work as Scientific Writer at Cactus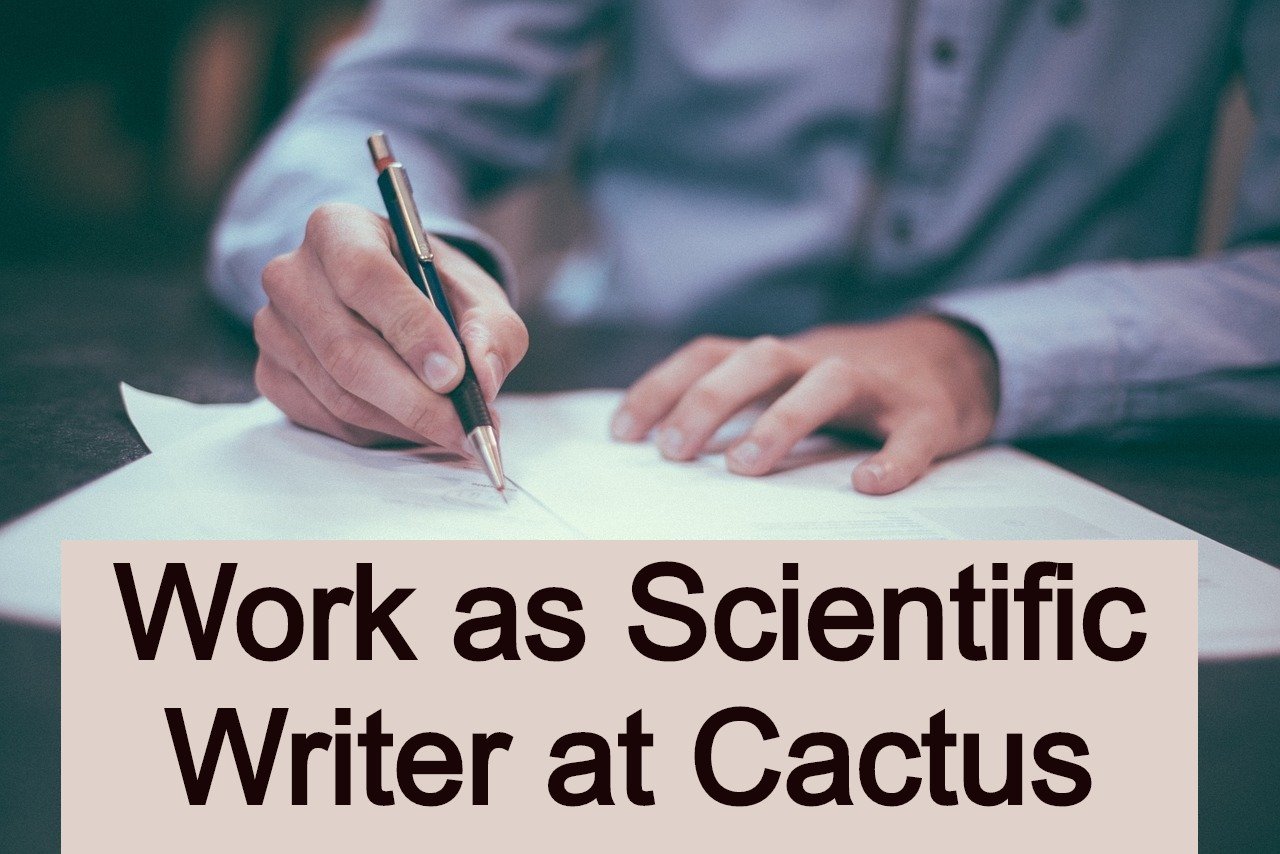 Cactus Communications - a company dedicated to the pursuit of good English. We provide editing, educational, transcription, and training services to individual and institutional clients worldwide. All our businesses are linked together by one common factor - great written English. Since our establishment in April 2002, we have carved a niche for ourselves as a company providing language solutions of the highest quality.
Post : Scientific Writer
Job Description
• Ensure timely production of high quality CERs for devices across therapeutic areas
• Screen and summarize literature for relevant clinical data
• Review literature to elucidate the clinical problem and current treatment techniques
• Study and report device characteristics and instructions for use
• Evaluate data for similar competitor devices
• Summarize post-marketing surveillance and risk management data for the target device
• Work with senior writers to prepare documents that meet client expectations in terms of content, format, and presentation
• Train and mentor junior writers and perform detailed reviews of their deliverables.
Candidate Profile
• MD, PhD in Biomedical Engineering or a similar degree with knowledge of clinical research, and first-author publications in international peer-reviewed journals
• A Master's degree with clinical research exposure and significant publications experience can also be considered
• 5+ years of CER writing experience in a medical device company, CRO, or agency.
• 1-2 years of regulatory writing experience, with some exposure to medical devices
• Advanced knowledge of 510(k), MedDEV 2.7.1 Rev 4, MDR, and other relevant medical device regulations as well as knowledge of ICH and GCP guidelines.
• Experience across document types and therapeutic areas/diseases/drug classes
• Ability to understand and interpret complex clinical trial data
• Clear, concise scientific style of writing with a high level of attention to detail
• Excellent written and oral English language skills
• Be self-motivated and eager to take on challenges
• Ability to work under tight timelines and manage multiple tasks
Additional Information
Qualification : PhD/MD, M.Sc
Location : Mumbai/ Bangalore/ Hyderabad
Industry Type : Pharma
Functional Area : Scientific
End Date : 20th June, 2020
See All   B.Pharm Alerts   M.Pharm Alerts    Ph.D Alerts   Mumbai Alerts
See All   Other Jobs  in our Database
Subscribe to Pharmatutor Job Alerts by Email