Vacancy for Junior Research Fellow / Project Associate at THSTI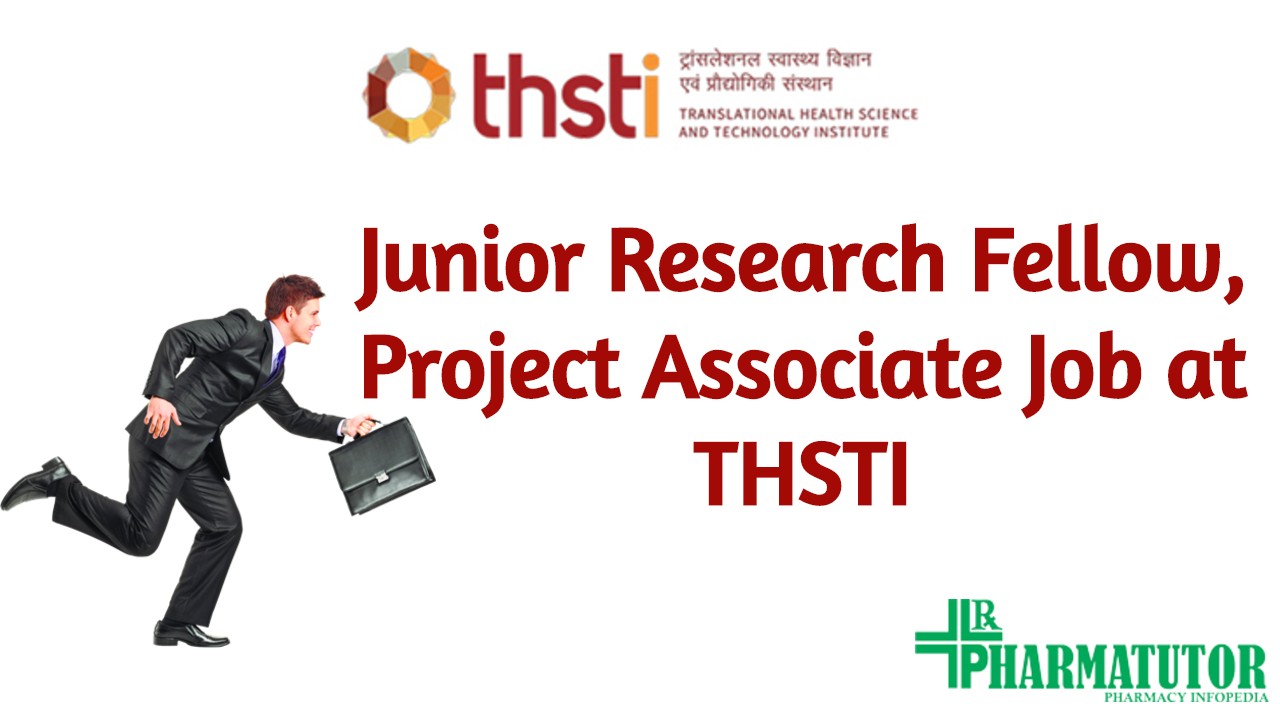 Translational Health Science and Technology Institute (THSTI) is an autonomous Institute of the Department of Biotechnology (DBT), Ministry of Science and Technology, Govt, of India. The institute is an integral part of the interdisciplinary NCR Biotech Science Cluster (NCR BSC) located at Faridabad, and is designed with the mission to conduct innovative translational research to translate concepts into products to improve human health.
Post : Junior Research Fellow/ Project Associate-1
Age Limit : 35 years
Project : Improvisation of CRISPR/Cas9 and CRISPRi- based approaches and their application in Mycobacterium tuberculosis gene manipulation
PI : Dr. Nisheeth Agarwal
No. of post : 01
Minimum Qualification and experience : Candidates selected through    National Eligibility Tests (for Junior    Research Fellow) as mentioned in the DST Office Memorandum number SR/S9/Z-08/2018 dated January 30, 2019 or Non- Net qualified candidates (for Project Associate-1) as mentioned in the DST Office Memorandum number    SR/S9/Z- 05/2019 dated August 21, 2019 having Masters degree in Life Science or equivalent from a recognised University/research Institute with a minimum 55% marks are eligible to apply
Desirable Qualification / Experience :   Basic understanding of working    with Mycobacterium tuberculosis and E. coli; molecular    biology techniques particularly PCR amplification, RNA extraction and cDNA synthesis, analysis of mRNA transcript levels by RT-PCR,    cloning, expression    and purification of proteins from Escherichia coli etc.     
Monthly Emoluments : Rs. 31,000/- + HRA
Interested candidates fulfilling the criteria as mentioned above may send their CV to info@thsti.res.in on or before 12th May 2020 duly mentioning the name of the post in the subject for which they want to appear for the interview. The interview will be through video conferencing on 18th May 2020. Shortlisted candidates will be sent email for attending the interview.
See All   B.Pharm Alerts   M.Pharm Alerts    Ph.D Alerts   THSTI Alerts
See All   Other Jobs  in our Database
Subscribe to Pharmatutor Job Alerts by Email