Require Manager in CMC Renewals at GSK Rx India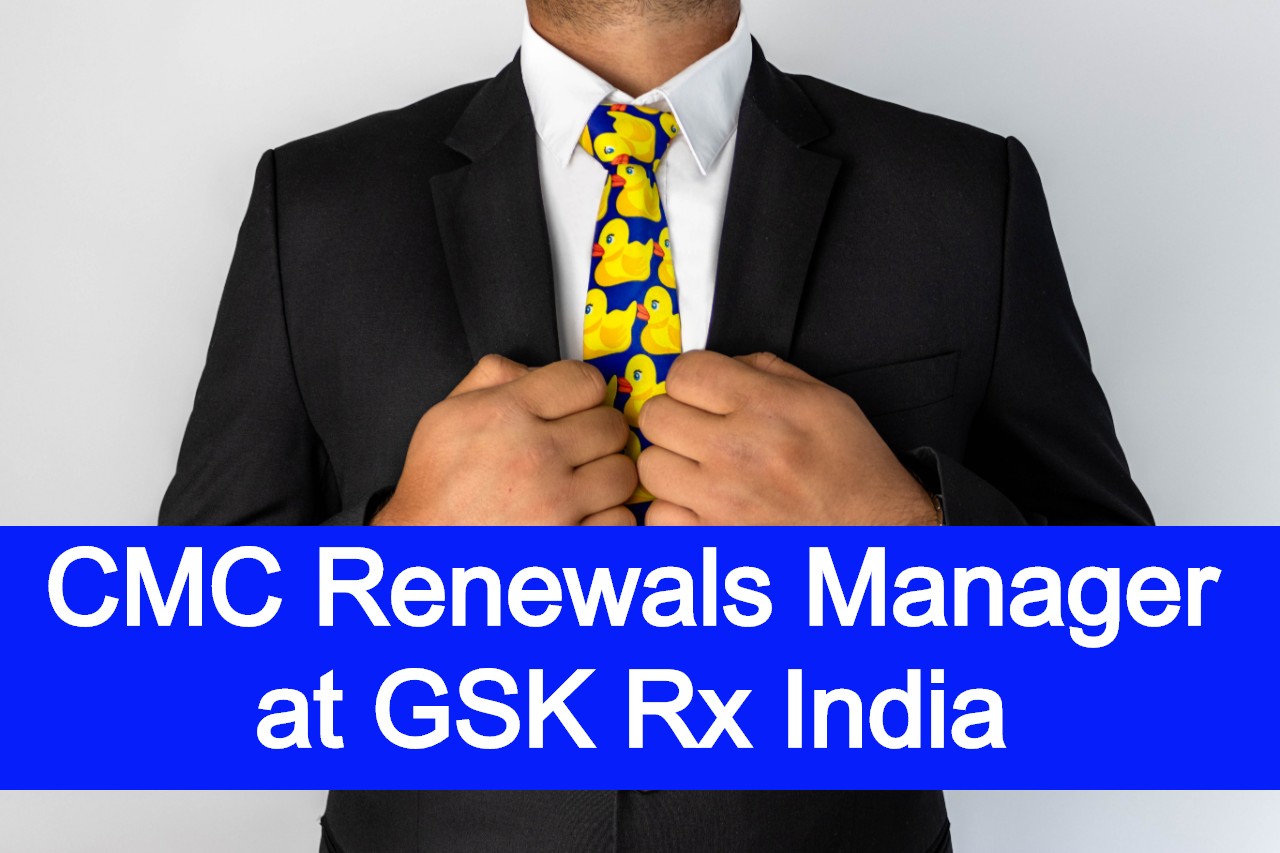 GlaxoSmithKline Pharmaceuticals Ltd. (GSK Rx India) is one of the oldest pharmaceuticals company and employs over 5000+ people. Globally, we are a £ 27.4 billion, leading, research-based healthcare and pharmaceutical company. In India, we are one of the market leaders.
Post : Manager – CMC Renewals
Job description
• Manage HR aspects for a team of direct reports including recruitment, training and development
• Manage and take accountability of workload within assigned team and work with other team leads within functional area to address resource challenges
• Build CMC competencies in team and coach the team when needed.
• Responsible for tracking/reporting on team performance against key indicators
• Provide peer review and quality check support as requested and able
• Serve as point of escalation for team members
• Maintain a workload in area of responsibility; provide support to team in problem solving
• Participate in quality or continuous process improvement activities related to area of responsibility or as requested
• Maintain appropriate organizational networks
• Recognizes matters that affect corporate or agency policies and escalates issues with high business  impact or risk.
• Understands regulations, guidelines, procedures and policies relating to registration and manufacturing of pharmaceutical products/registration data management/submission format to expedite submission, review and approval of global applications.
• Coach and Advise and assist authors with more complex renewals or non-routine assignments
• Along with team management the individual will also deliver individual projects
• Independently and confidently executes agreed assignments strategy
• Independently manages multiple project assignments in the area of responsibility simultaneously; assignments will range in complexity but more complex work is expected
• Independently completes data assessment/data maintenance tasks/complex submission packages to ensure output is fit for purpose.
Candidate Profile
• 8- 10 years  years of experience in Regulatory Affairs in CMC renewals for or related responsibilities for Rx and Vx of which mandatory 2+ years managing teams delivering CMC outputs
• Managed a renewal team of more than 5 people that successfully delivered outputs to time and quality over a sustained period
• Worked within a global organization across different geographical locations
• Successfully performed within a regulated or quality-critical environment
• Direct or indirect experience of regulatory processes associated with gaining and maintaining product registrations for both Investigational and Licensed Products
• Successful and sustained delivery of a significant number of renewal packages including a broad range of submission types across EU/US and International markets- (Emerging markets & Asia pacific markets).
Additional Information
Location : Karnataka - Bangalore R&D
Req ID : 252295
Industry Type : Pharma / Healthcare / Clinical research
Functional Area : Regulatory
End Date : 20th June, 2020
See All   B.Pharm Alerts   M.Pharm Alerts    Ph.D Alerts   Bangalore Alerts
See All   Other Jobs  in our Database
Subscribe to Pharmatutor Job Alerts by Email