Recruitment for Research Associate at Indian Institute of Technology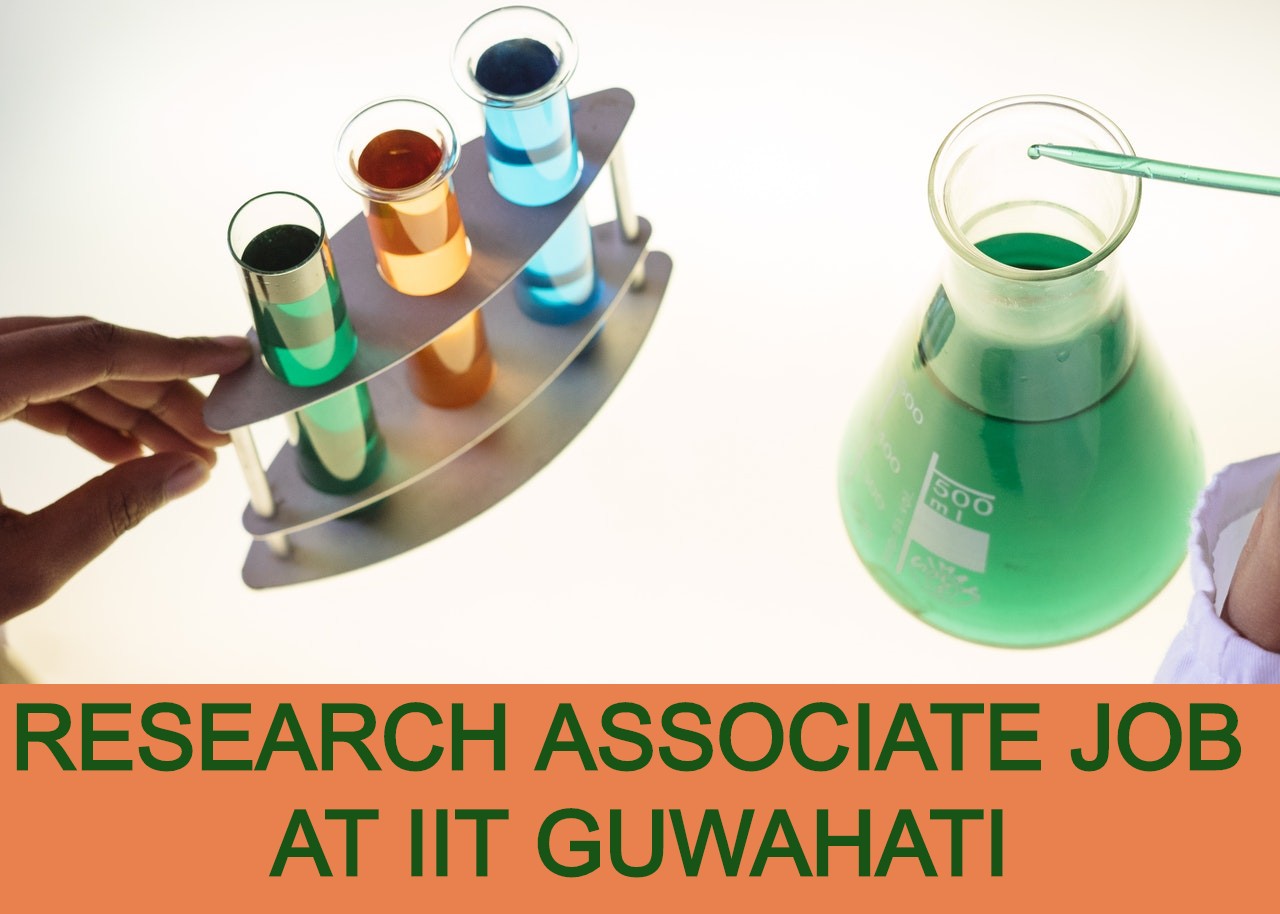 Indian Institute of Technology Guwahati, the sixth member of the IIT fraternity, was established in 1994. The academic programme of IIT Guwahati commenced in 1995. At present the Institute has eleven departments and five inter-disciplinary academic centres covering all the major engineering, science and humanities disciplines, offering BTech, BDes, MA, MDes, MTech, MSc and PhD programmes.
Post : Research Associate
Applications are invited for a Online Skype Interview for the following post(s) in the project entitled, "Chemical and Structural Intricacies in the Formation, Stability and Reactivity of Metal-Oxygen Adducts in Non-Heme Synthetic Scaffolds" at the department of Chemistry, IIT Guwahati.
Duration of Appointment in months : 05 may be continued
Qualifications : Ph.D Degree in relevant area.
Total Amount(Rs.) : 55770.00
Pay Recommended (Rs.) : 47000
HRA Required (Rs.) : Yes Rs. 7520
Medical Required (Rs.) : 1250
Qualifications : Ph.D Degree in relevant area
How to apply and selection process :
Candidates have to apply via email to PI along with a detailed CV highlighting their research credentials giving details of all educational qualifications, experience, contact address, phone no., E - mail etc. and submit photocopies of relevant documents via email Selection will be based on the performance of the candidate in the interview. Candidates will not be sent any call letter separately. Preference will be given to candidates having prior experience in the area of High Valent Metal Intermediates, insitu generation, characterization and kinetics.
Date : 26 May 2020 (Tuesday)
Time : 1200
Venue : online via skype
For any clarification, contact: Chivukula V. Sastri (Principal Investigator)
Email : sastricv@iitg.ac.in
Phone : 09957939278
No campus accommodation will be available for the selected candidates.No TA/DA will be paid to the candidates for appearing in the test and interview.
Research and Development Section
Indian Institute of Technology Guwahati
Guwahati-781039, Assam
xCHMSPNSERB00736xCVS009
See All    M.Pharm Alerts    M.Sc Alerts    B.Pharm Alerts    Assam Alerts
See All    Other Jobs in our Database
Subscribe to Pharmatutor Job Alerts by Email