Pharma Clinical Research job at WNS Limited | 90 posts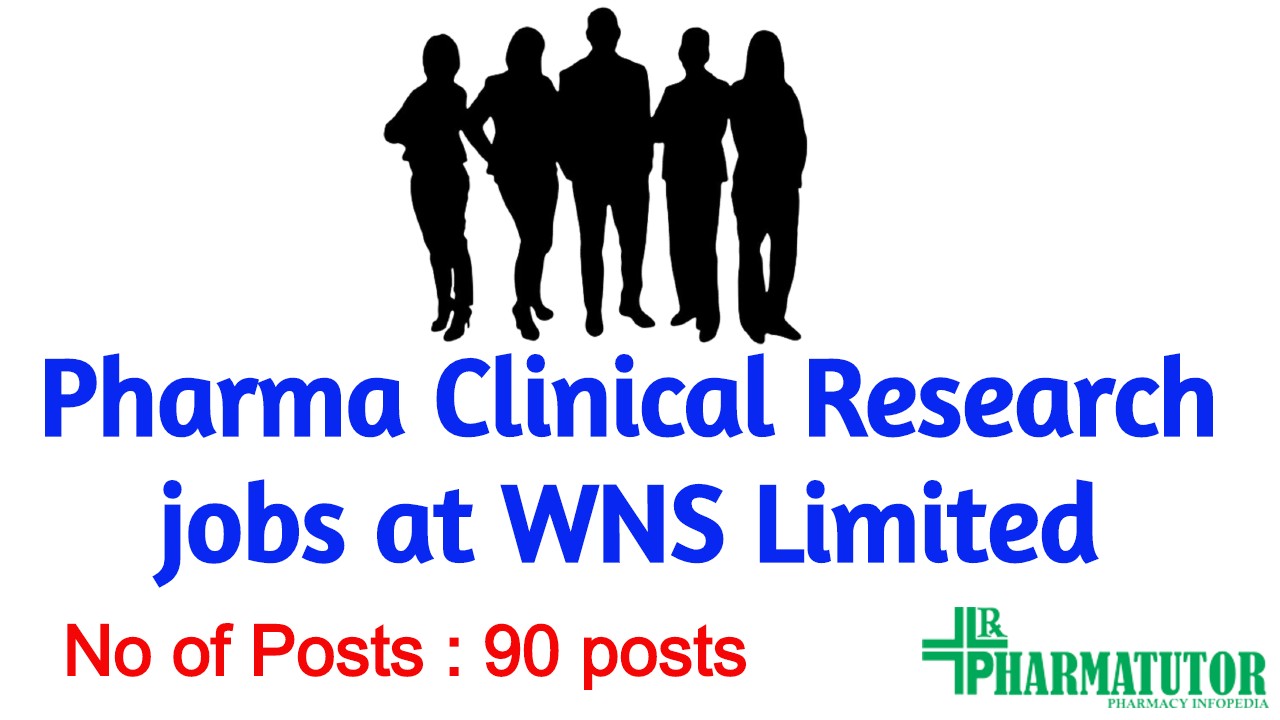 WNS (Holdings) Limited is a leading Business Process Management (BPM) company. We combine our deep industry knowledge with technology and analytics expertise to co-create innovative, digital-led transformational solutions with clients across 10 industries. We enable businesses in Travel, Insurance, Banking and Financial Services, Manufacturing, Retail and Consumer Packaged Goods, Shipping and Logistics, Healthcare, and Utilities to re-imagine their digital future and transform their outcomes with operational excellence.
Post : Pharma Clinical Research - 90 posts
Job Description :
• Will be responsible for updating Client's database
• Freshers can Apply Excellent knowledge in Clinical research.
• Required Graduates like B.Pharm, B.Sc, B.Tech In Biology, Microbiology Can Apply
• Data entry of Candidates' resume
• Researching the detailed background of the executives wherever required and updating them in the database
• Researching company background wherever required and updating them in the database
• Apply Industry & Function coding based on Candidate's and Company Profile
• The person will be responsible for cleaning the database by deleting duplicate records and adding them to a list
• Also updating mergers and acquisition in the database.
• Contribute to improve the database process and suggest relevant changes for the improvement.
• Other customized research if required for projects.
Candidate profile
• Ability to pay attention to detail; Able to identify small details in big picture.
• Planning / Organizing - Prioritizes and plans work activities and uses time efficiently
• Good written and language skills
• Good analytical skills
Additional Information
Experience : 0-2 yrs
Qualification : B.Pharm, B.Sc, B.Tech
Location : Gurgaon
Functional Area : Clinical Research
Last date : 30th May, 2020
Interested candidates please share your resume at Chandarani.khot@wns.com
Posted by
Hr Chanda
WNS Gurgaon
See All   B.Pharm Alerts   M.Pharm Alerts    Ph.D Alerts   Gurgaon Alerts
See All   Other Jobs  in our Database
Subscribe to Pharmatutor Job Alerts by Email