Opportunity for M.Pharm, B.Pharm as Assistant Manager at Genpact Limited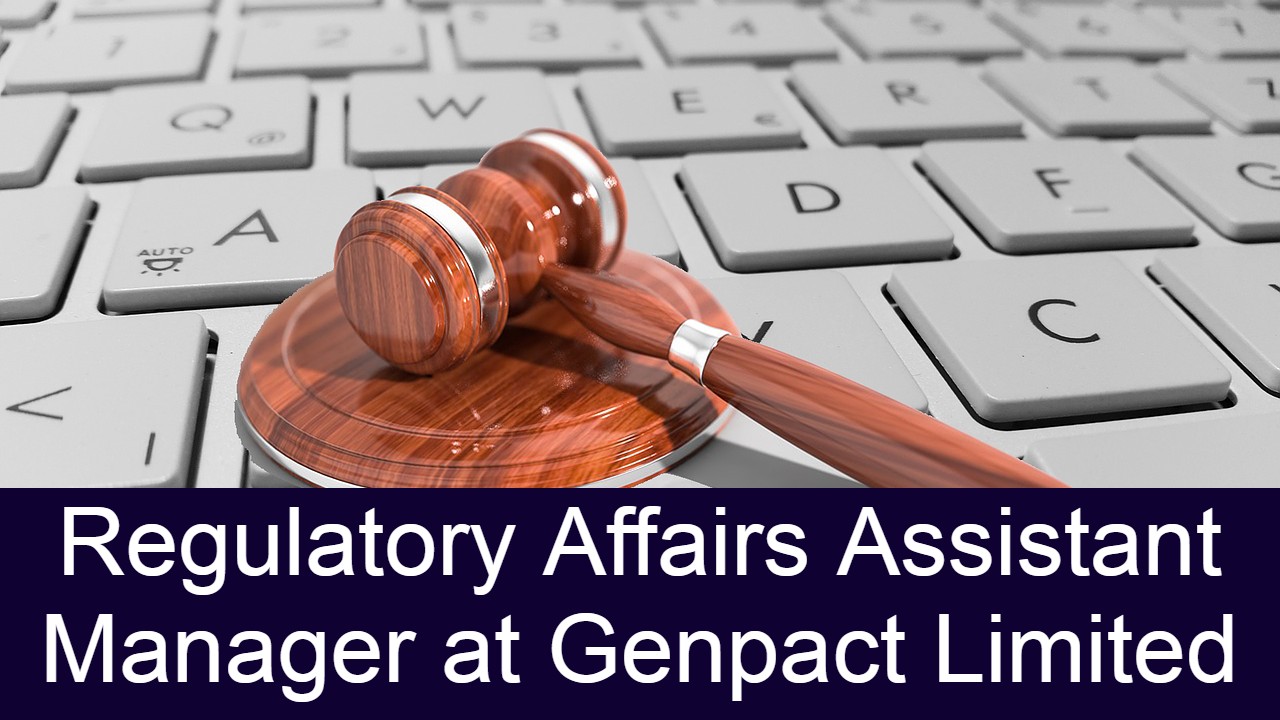 Genpact Limited, a global leader in business process and technology management services, leverages the power of smarter processes, smarter analytics and smarter technology to help its clients drive intelligence across the enterprise. Genpact's Smart Enterprise Processes (SEP) framework, its unique science of process combined with deep domain expertise in multiple industry verticals, leads to superior business outcomes.
Post : Assistant Manager - Regulatory Affairs
Job Description
Responsibilities
Competencies
• Good knowledge of global chemical regulatory environment and applicable legislations/guidelines
• Knowledge of hazard communication as per GHS and country specific requirements, hands-on experience on label and SDS authoring
• Ability to comprehend the requirement for chemical compliance and suggest action to team.
• Ability to coach, support and guide team members, tackle problems with critical analysis of compliance issues.
Skills
• Good written and verbal communication (in English / other languages a plus)
• Good organizational skills with flexibility & adaptable to change
• Demonstrates good judgment whilst working with clients
• Ability to negotiate & influence others & work in a cross functional team
• Ability to objectively assess strengths and weaknesses adjust to improve performance
• Ability to influence positive change
Candidate Profile
Minimum qualifications
• M.Sc.(Chemistry, Biochemistry, Biotechnology) or M. Pharm (Pharmacology, Toxicology).
• Other advanced degree (or equivalent) beneficial for entry level roles at this level but not essential .
• Learns quickly, actively listens, adjusts and improves by considering and processing constructive feedback
• Self-motivated, hard-working, proactive, good interpersonal skills, builds global relationships, displays good judgment
Additional Information
Qualification :  M.Pharm, M.Sc
Location : Mumbai
Industry Type : Pharma/ Healthcare/ Clinical research
Functional Area : Regulatory Affairs
End Date : 20th June, 2020
See All   B.Pharm Alerts   M.Pharm Alerts    Ph.D Alerts  Mumbai Alerts
See All   Other Jobs  in our Database
Subscribe to Pharmatutor Job Alerts by Email