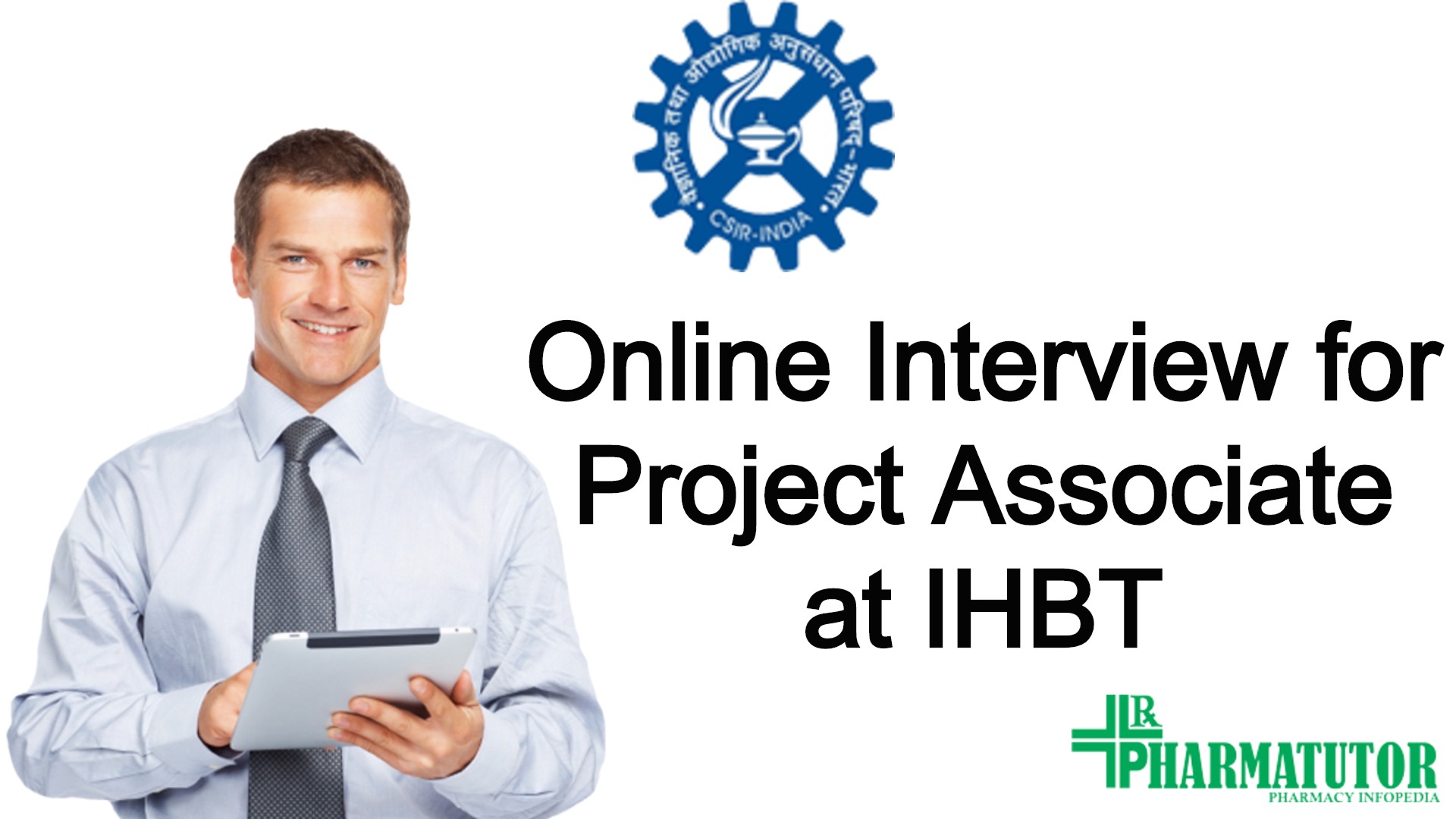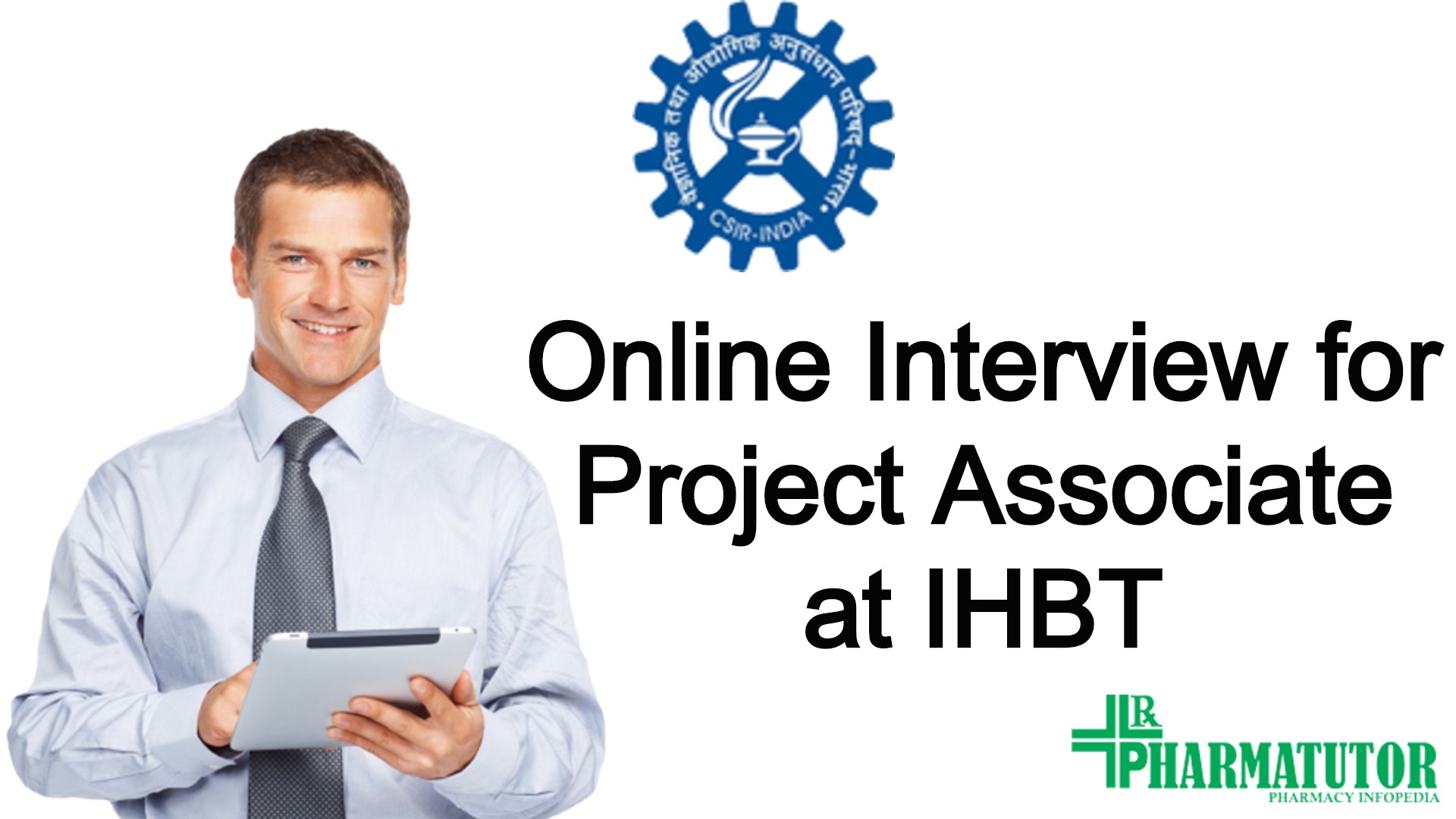 CSIR-IHBT is one of the 38 national laboratories of the Council of Scientific Industrial Research. It is located in the backdrop of snow-covered peaks of Dhauladhar mountain range at an elevation of 1300 m amsl. The Institute has a focus to develop technologies for boosting bioeconomy through sustainable utilization of Himalayan bioresources for societal, industrial and environmental benefits. The institute has successfully carried out mission-oriented projects on medicinal plants, aromatic plants, Himalayan floriculture, tea and selected crops of industrial significance.
Online Interview for temporary positions of "Project Associate-I" for the project mentioned under.
Post : Project Associate-I
Maximum Age (As on date of interview) : 35 years
Stipend (Per Month) [Consolidated] : Rs 31,000/-p.m. + HRA
Educational Qualification(s) Essential / Desirable : M. Sc. in Biotechnology / Microbiology / Biochemistry / Plant Virology / Molecular Biology OR B. Tech, in Biotechnology
Desirable : Candidates having experience with documented knowledge / expertise in molecular plant virology, protein interaction, RNA-protein interaction / molecular biology would be preferred.
Tenure of the project :  22-01-202
Age Relaxation : 5 years for SC / ST / Women, 3 years for OBC and widows, divorced women and women judicially separated from their husbands and who are not remarried are allowed age concession upto the age of 35 years, (upto 40 years for members of SC / STs).
The number of positions as advertised may vary depending upto the suitability of candidates and needs of the candidates in the project. The online applications should reached on or before 07-05-2020 by 23:59 hrs. All the applications will be scrutinized by the duly constituted Committee on 08-05-2020 and eligible candidates will be interviewed over Video Conferencing.
All the candidates are advised to give their e-mail IDs'/ Phone Number / Skype IDs' to enable us to take the interview ' 'cordingly. The eligible candidates will be interviewed on 08-05-2020 (Firday) at 02;30 P.M. onwards. All the candidates are requested to be ready for interview accordingly.
All interested candidates are required to send scan copies of duly filled in application form along with scan copies of original documents related to educational qualification, age, caste, experience, publication / patents & Brief Biodata (in pdf form) through E-mail on ao@ihbt.res.in.
The positions are purely temporary and co-terminus with the duration of the project. There will be no right implicit or explicit for regular position for any post in CSIR-IHBT, whatsoever. The decision of the Director, CSIR-IHBT, Palampur shall be final for engagement of Project Associate-1 in CSIR-IHBT, Palampur (H.P.).
CSIR - Institute of Himalayan Bioresource Technology, Palampur
Post Box. No. 06, Palampur - 176061 (H.P.) INDIA
See All   M.Pharm Alerts   B.Pharm Alerts   B.Sc Alerts 
See All   Other Jobs in our Database