Job for Pharmacy graduates as Clinical Research Associate at Novo Nordisk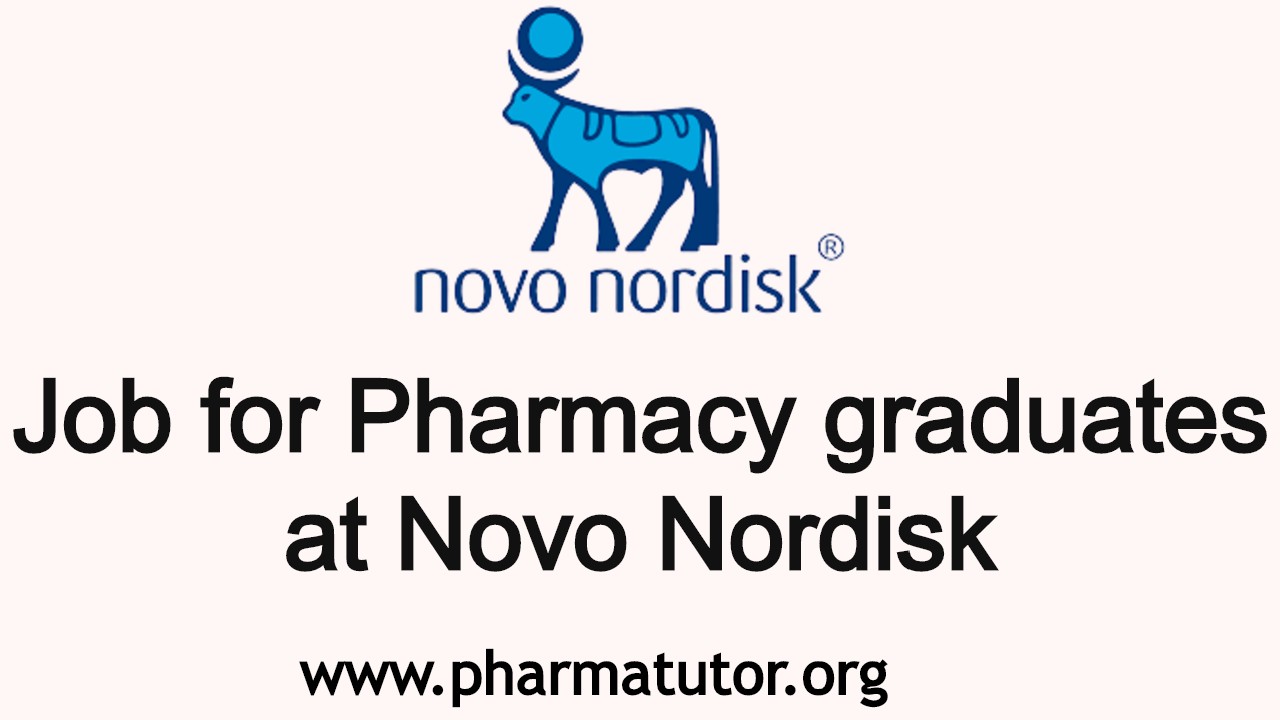 Novo Nordisk is a global healthcare company with 89 years of innovation and leadership in diabetes care. The company also has leading positions within Haemophilia care, growth hormone therapy and hormone replacement therapy. Headquartered in Denmark, Novo Nordisk employs approximately 33,300 employees in 75 countries, and markets its products in more than 190 countries Novo Nordisk's B shares are listed on NASDAQ OMX Copenhagen (Novo-B).
Post : Clinical Research Associate
The position
• As a CRA you will be responsible for the smooth conduct of all clinical trials sponsored by Novo Nordisk India in accordance with good clinical research practice (GCP) guidelines by NN and in line local regulatory requirements.
• In this role you will act as an ambassador for the company, and you are a primary point of contact between site staff and Novo Nordisk.
• You will lead the site management activities for the selection (if applicable) and initiation of sites as well as conducting and closing activities of the appointed studies in compliance with local regulations, ICH- GCP, Novo Nordisk procedures and protocol requirements to ensure data quality and study subject protection. You are also responsible for recruitment at site levels.
• You will be responsible for efficient and accurate site selection visits, performing monitoring activities.
• Guide and train staff on safety information handling and systems to prevent deviations that may lead in comprising integrity and quality of trail conduct.
Candidate Profile
• You hold a graduate degree in Medicine, Science, Pharmacy or other relevant degree from a reputed institution. You have minimum experience of 2-4 years in Clinical Research.
• As a Clinical research professional, you should have solid experience in 1-2 multinational clinical trials phase 2-3 from site monitoring to initiation to site closure.
• You are required to be trained in ICH GCP guidelines and if applicable certification is also preferred.
• Strong strategic and analytical capabilities, with demonstrated experience in analysing complex situations
• A strong track record in thorough planning, execution and follow-up is required, with a creative and innovative attitude that will enable you to drive initiatives with operational excellence in mind.
Additional Information
Qualification :  B.Pharm
Location : Bangalore, Karnataka
Industry Type : Pharma / Healthcare / Clinical research
Functional Area : Clinical Development Centre
End Date : 15th June, 2020
See All   Novo Nordisk Jobs   M.Pharm Alerts    Ph.D Alerts   Bangalore Alerts
See All   Other Jobs in our Database
Subscribe to Pharmatutor Job Alerts by Email