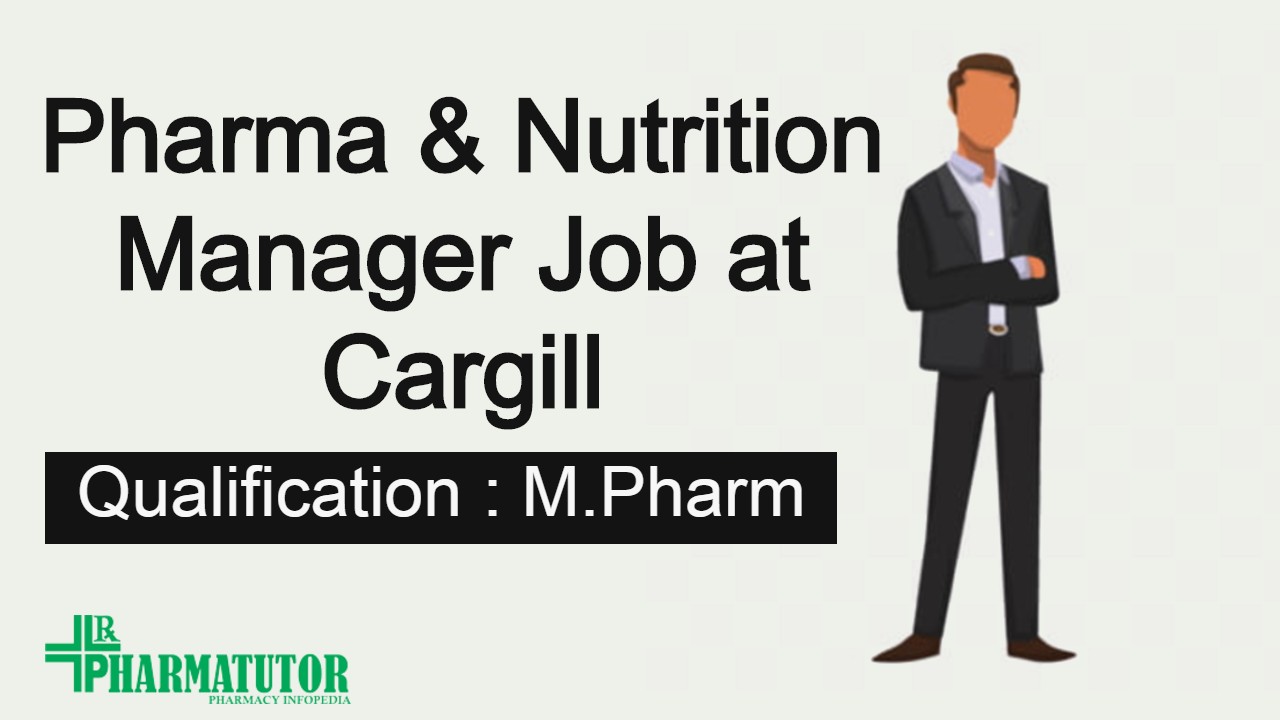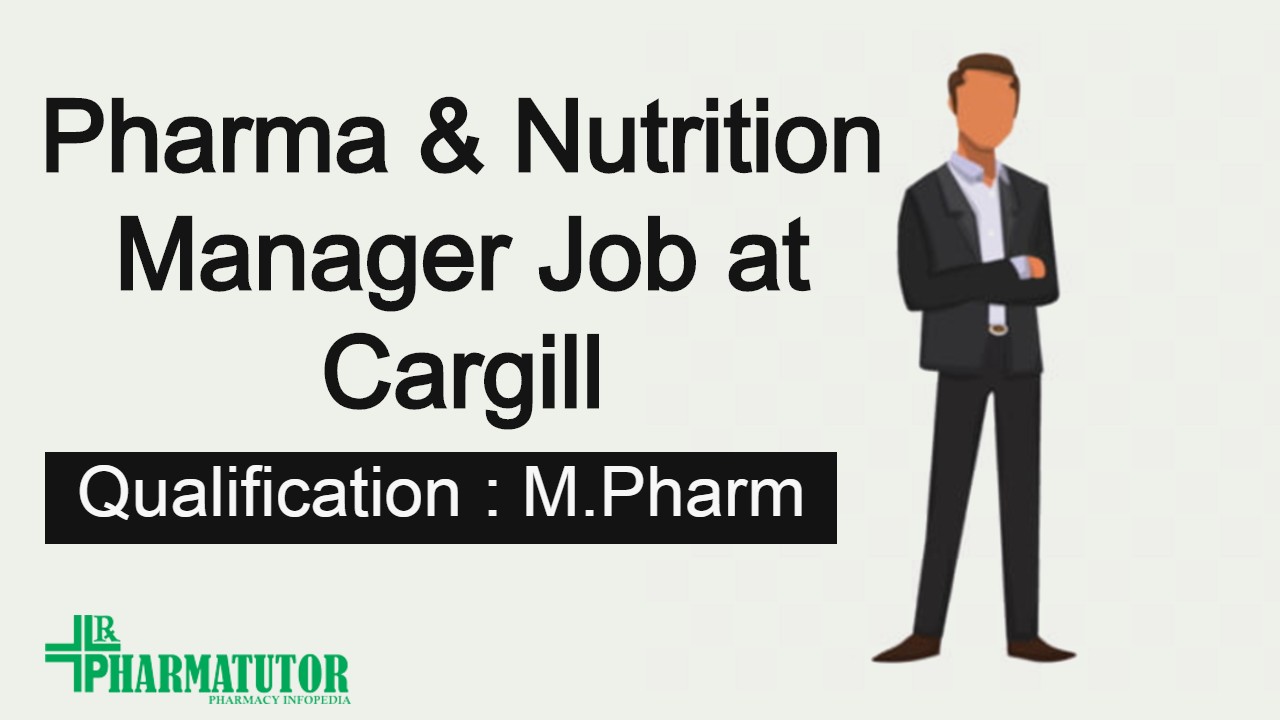 Working at Cargill is an opportunity to thrive—a place to develop your career to the fullest while engaging in meaningful work that makes a positive impact around the globe. You will be proud to work for a company with a strong history of ethics and a purpose of nourishing people. We offer a diverse, supportive environment where you will grow personally and professionally as you learn from some of the most talented people in your field. With 150 years of experience Cargill provides food, agriculture, financial and industrial products and services to the world.
Post : Pharma & Nutrition Manager – Quality-NOI00012
Job Purpose and Impact​
• The FSQR Manager will be a subject matter expert with high skill level in Formulations for sterile injectable manufacturing operations with functional expertise in Quality Assurance department along with regulatory compliance (USFDA/EDQM/MHRA/TGA, WHO & Schedule-M)
•  Responsibilities include developing, implementing and maintaining cGMP at multiple Third party manufacturers of Veterinary Drugs, Nutritional products, processes and programs built to assure regulatory compliance.
• Risk Assessment, Data Integrity and regulatory compliance of Third party operations
•  This position performs work under limited supervision as an independent contributor while working with cross functional teams to support business needs.
Job Description
• You will conduct sample analysis from various sources including but not limited to COA, Product packing records etc., to regularly release the batches to market. Provide insights and information on Drug formulations, process flow, equipment/instruments used in sterile / non-sterile formulations (injectables, tablets/bolus, internal / external powders, nutritional liquids/powders)-both API and formulations and figures out whether current processes can be optimized to increase compliance efficiency.
• You will manage third-party manufacturers with respect to complete Quality Assurance activities and collaborate with team both internal and external to interpret data and analyse test results.
• You will Collect, analyze, and documents test data to make sure products meet customer requirements, quality standards, and expectations.
• You will work with cross function teams to improve an effective food safety, quality and regulatory culture. Establish, communicate and improve Bench marking of Third party manufacturers using various criteria.
• You will be responsible to conduct scheduled/un-scheduled Third party audits/ visits/ reviews to understand regulatory compliance/ Data integrity issues. Provide Audit report and conduct regular follow-up to ensure compliance of action plan within the target timeline.
• You will Handle Quality management processes including changes to process, artworks, deviations, Out of specifications.
• You will Release/reject/hold of material in ERP system.
• You will be responsible and accountable for Not of standard Quality (NSQ) notice, market complaints
• You will be responsible to ensure the complaints are investigated using latest tools to arrive at Root-cause, implement corrective actions and mitigate/eliminate through risk assessment.
• 30-40% time required to travel
• Other duties as assigned"
Candidate Profile
Minimum Qualifications
• Master's degree in a Pharmacy(M. Pharm)with minimum 4-5 years of work experience in carrying out sterile injectable manufacturing and 2-3 years in Quality Assurance department in reputed company
• This position may require travel related to audits/ new facility review/ investigation review up to 30%
• This position require proficiency in communication, multi language (Hindi, English) skills and also in preparation of presentations, Microsoft word, excel and graphical representation of data.
Preferred Qualifications
• Experience of 4-5 years in Sterile injectable manufacturing and 2-3 years in Quality Assurance department in Human / Veterinary Formulations
• Excellent Written and verbal communication skills
• Hands-on Technical knowledge in Sterile and Non-sterile manufacturing facility operations and Quality Assurance
Prior Beneficial Experiences
• Experience of 6-8 years working as a Quality Assurance Manager for Third party operations in a reputed Pharmaceutical company is preferred.
Skills and experiences you may gain in this role  
• Strong written and verbal communication skills
• Basic business acumen and the ability to partner and communicate effectively with business counterparts
• Thorough working knowledge of Pharmaceutical industry practices and standards
• Strong knowledge in ICH, WHO guidelines and Schedule-M rules
• Proven ability to deliver processes effectively to optimize Third party manufacturers to ensure regulatory compliance at any given point of time"
Additional Information
Experience : 2-5 years
Qualification : M.Pharm
Location : Uttar Pradesh
Industry Type : Pharma/ Healthcare/ Clinical research
Functional Area : Quality
End Date : 10th June, 2020
See All   B.Pharm Alerts   M.Pharm Alerts    Ph.D Alerts 
See All   Other Jobs  in our Database