Career for Research Scientist at Himalaya Drug Company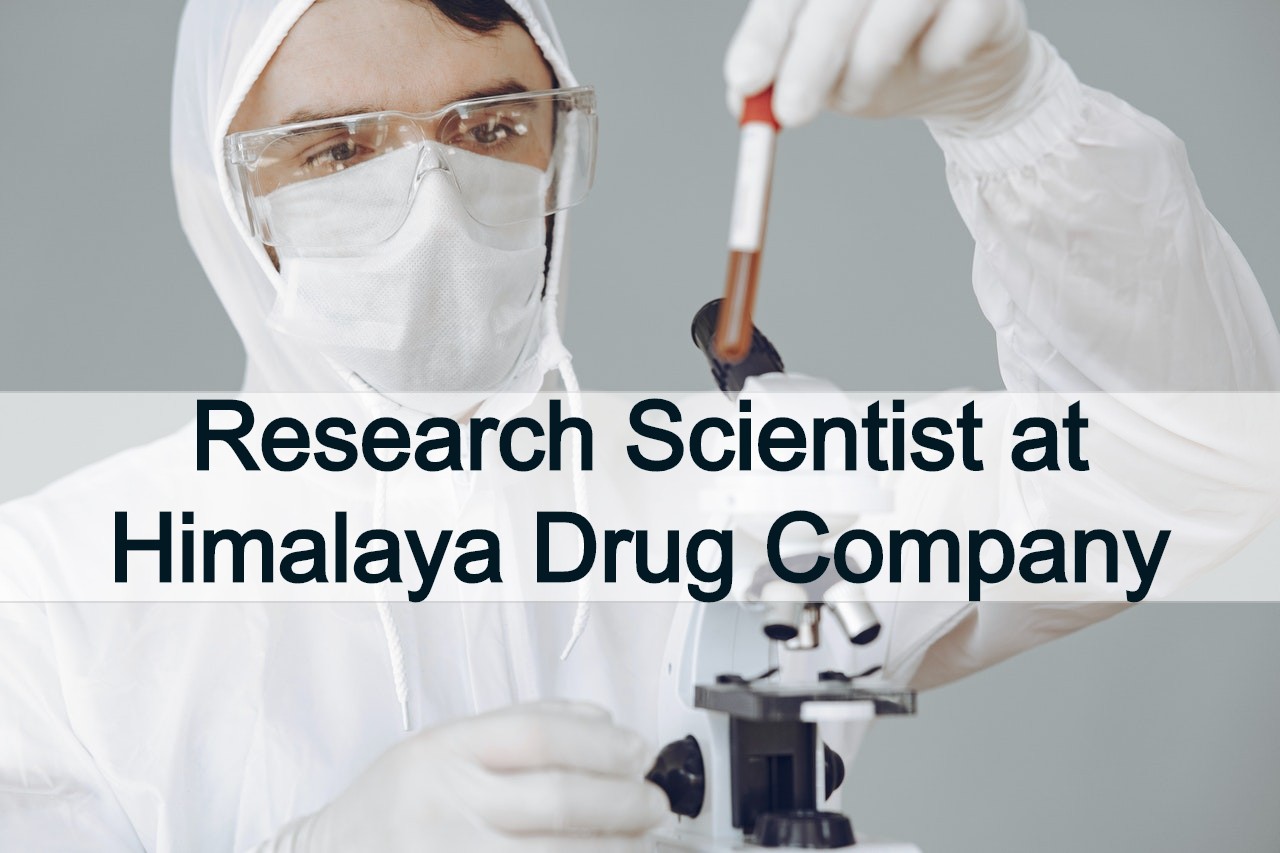 Every year, 300 million Himalaya products enter the homes of consumers around the world. With a range of over 300 healthcare and personal care products including brands like Liv.52, Cystone, and Bonnisan, we touch the lives of millions of customers worldwide, giving them products that help them lead healthier, enriched lives. Himalaya's story began way back in 1930. A curious young man riding through the forests of Burma saw restless elephants being fed the root of a plant, Rauwolfia serpentina, which helped pacify them.
Post : Research Scientist / Senior Research Scientist
Job Description
1. Lead, supervise and train a team of scientists working in developing, identifying and modifying new and existing formulations of personal and baby care. 
2. Experience in handling formulation & development in skin care (creams, lotion, oils and body washes) and Hair care (oils, shampoos). 
3. Knowledge of Natural/organic product development and Ecocert/COSMOS/USDA organic formulations and certification would be an added advantage. 
4. Work well with cross function teams such as photochemistry, fragrance, and other PM/PM, DRA/IRA for timely development and delivery of products. 
5. Ensure product compliance with current regulations (ayurvedic/cosmetics) and ensure regulatory compliances. Troubleshoot in new product development activities and emerging issues throughout the product life cycle.
Candidate Profile
Ph.D with 5-8yrs / Non Ph.D with 13-14 Yrs experience in organic / naturals formulation for the export market.
Additional Information
Experience : 5-8yrs / Non Ph.D with 13-14 Yrs
Qualification : Ph.D, M.Pharm, M.Sc, B.Pharm
Location : Bengaluru
Industry Type : Pharma / Healthcare / Clinical research
Functional Area : R&D
End Date : 20th June, 2020
See All   Himalaya Healthcare   Bangalore Alerts   M.Pharm Alerts   B.Sc Alerts
See All   Other Jobs in our Database
Subscribe to Pharmatutor Job Alerts by Email