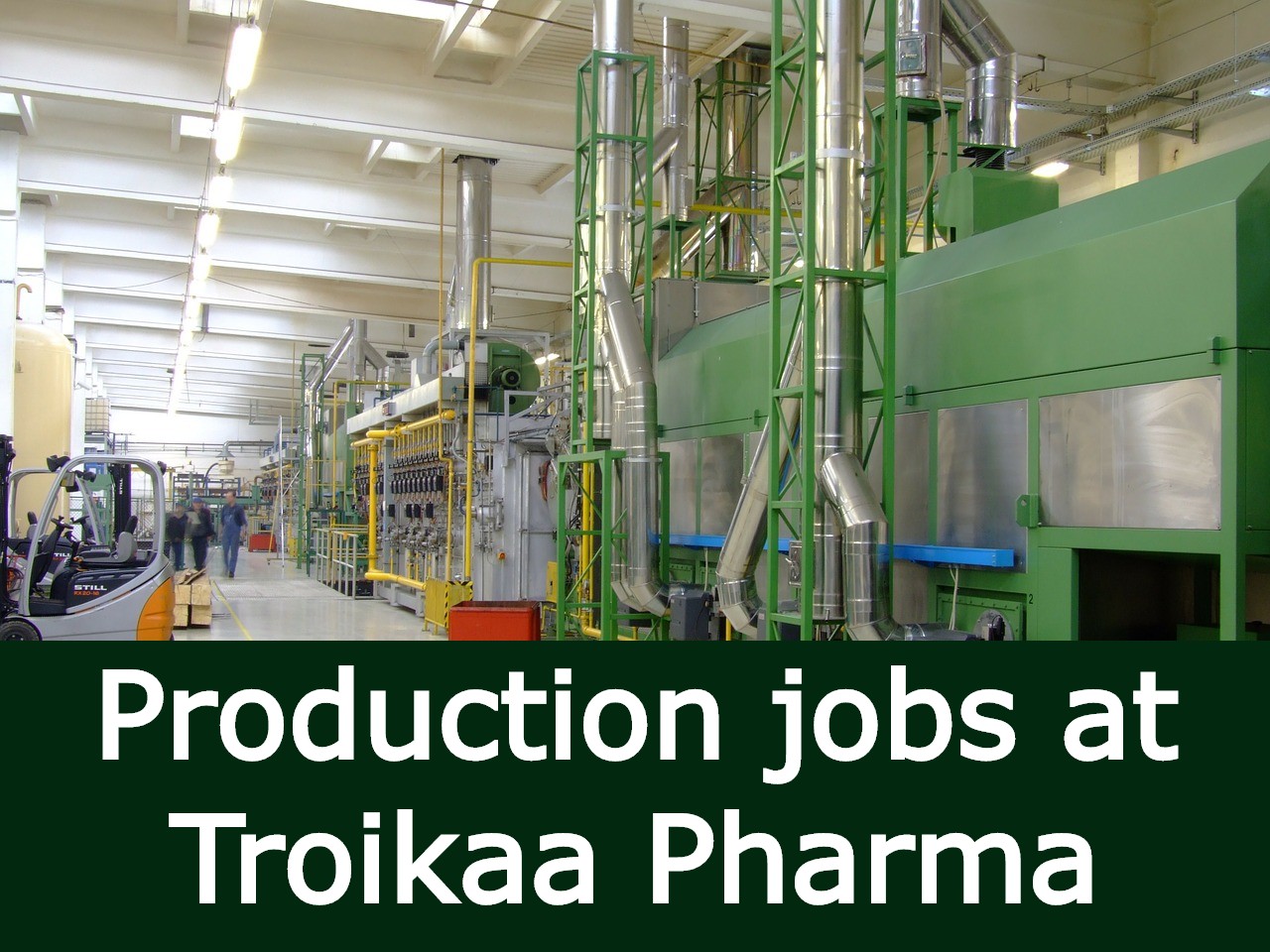 Troikaa Pharma is a leading company with the remarkable ability to constantly innovate through creative Imagination. Our NDDS brands Dynapar AQ and Dynapar QPS are path breaking & have revolutionised pain care. These innovative products are backed by strong global patents. Continuous focus on innovation and an unwavering commitment to quality has helped Troikaa establish itself both in domestic and international markets. The company is driven by a visionary leadership and a strong multicultural workforce representing more than 70 countries. It's state-of-the-art manufacturing facilities located at Thol, Dehradun and Sanand are accredited by global authorities including WHO, PIC/S, ANVISA Brazil, INVIMA & several other regulatory authorities.
Post : Trainee Officer / Officer / Senior Officer
Qualification : B.Pharm / M.Pharm
Department : Production ( External Preparation -Ointment ,Tube ,Cream)
Experience : 1- 6 Years
Job Location : Virochannagar Plant (Sanand - Ahmedabad )
No of posts : 2
Basic Job Profile
• Updation of logbooks, Verification of Cleaning , Filling of BMR , BPR,IPQC during operation( External Liquid, Washing ,Filling)
• Ensure and maintain work discipline at shop floor.
• Prepare material requisition for routine dispensing of batches.
• Ensure online completion of documentation such as equipment usage and cleaning log, environmental monitoring records, calibration records as per cGMP requirement.
• Knowledge of preparing SOP'S.
• To monitor implementation of safety practices
Interested candidate who have exposure in production of any formulation, Interested for External Preparation can apply Candidates share their updated CV at ritusehgal@troikaapharma.com and Mention your current etc, expected etc, notice period and VN -Production -19.05 in subject line.
See All   Ph.D Alerts   M.Pharm Alerts   B.Pharm Alerts   Ahmedabad Alerts
See All   Other Jobs in our Database