Recruitment as Senior Product Manager at Glenmark Pharmaceuticals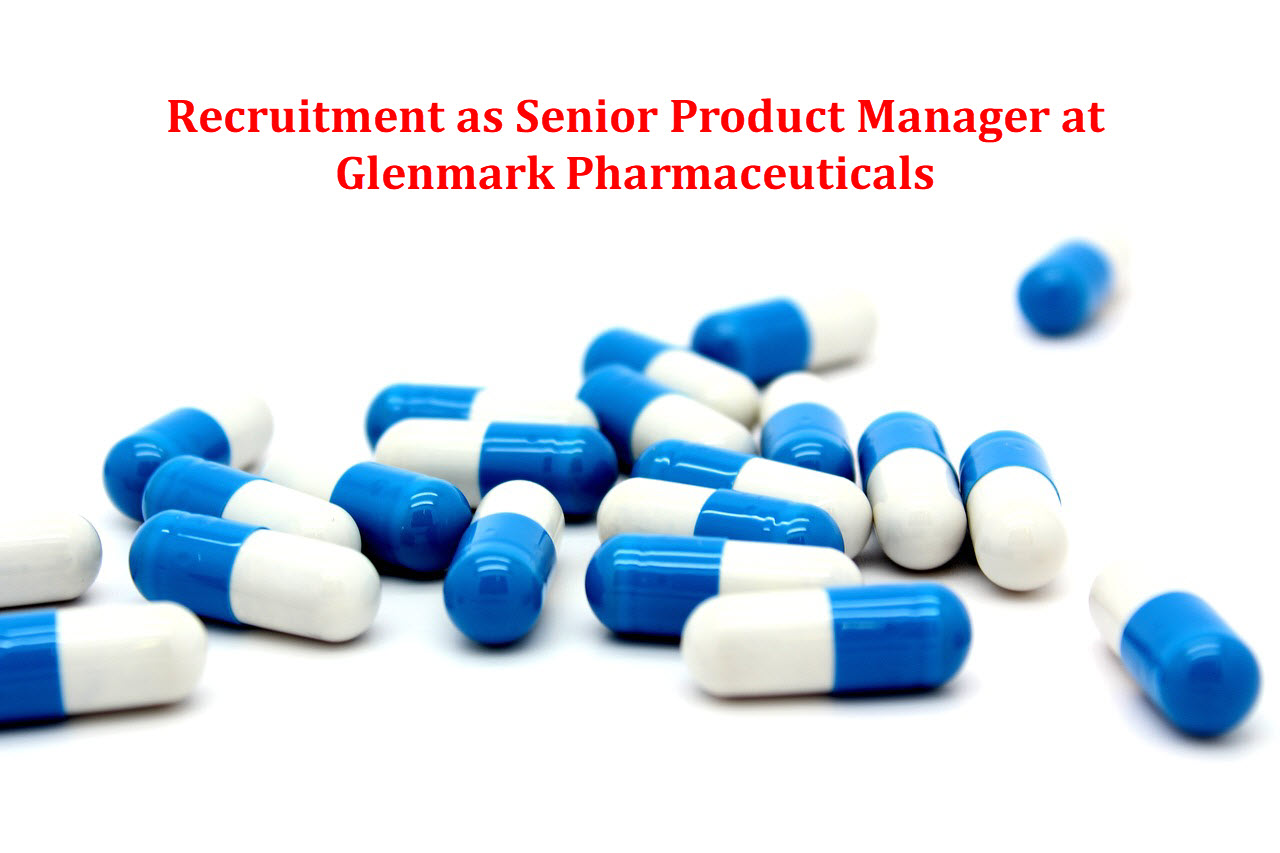 Glenmark is a leading player in the discovery of new molecules both NCEs (new chemical entity) and NBEs (new biological entity) with eight molecules in various stages of clinical development. The company has a significant presence in branded generics markets across emerging economies including India. Its subsidiary, Glenmark Generics Limited has a fast growing and robust US generics business.
Post : Senior Product Manager
Job Description
Manage Portfolio assigned: Analyze internal and external data, Do primary and secondary research, Set Brand Objectives, Formulate Brand Strategies – Positioning, Segmentation and Targeting. Brand Mix, Action Plans. Responsible for increase in market shares of brands assigned Budgeting : Product History, Market Opportunity Analysis, Setting Financial Objective( primary & ORG) for the Brands as per the divisions needs, preparing the promotional budget as per the marketing plan New Product Launch :
1) Preparing launch Calendar,
2) Coordinating with the Business Development team/R & D/Medical/ Packaging/Production Planning/Legal Brand Registration/Distribution/ Training.
3) Launching to Field Force
4) Roll out to the Doctors
5) Follow up post launch monitoring prescribes, Rx ,secondary sales and availability Glenmark Pharmaceuticals Ltd
6) Preparing launch plan pre launch, launch, post launch
Additional Information
Experience : 4-9 years
Qualification : MBA/PGDM in Marketing
Location : Mumbai
Industry Type : Pharma / Healthcare / Clinical research
End Date : 25th April, 2020
Interested Candidates can send their resumes to heena.vasani@glenmarkpharma.com
Selection Process : The selection will be on the basis of Interview.
Contact Person : Heena Vasani
See All   M.Pharm Alerts   M.Sc Alerts   B.Pharm Alerts   B.Sc Alerts
See All   Other Jobs  in our Database
Subscribe to Pharmatutor Job Alerts by Email