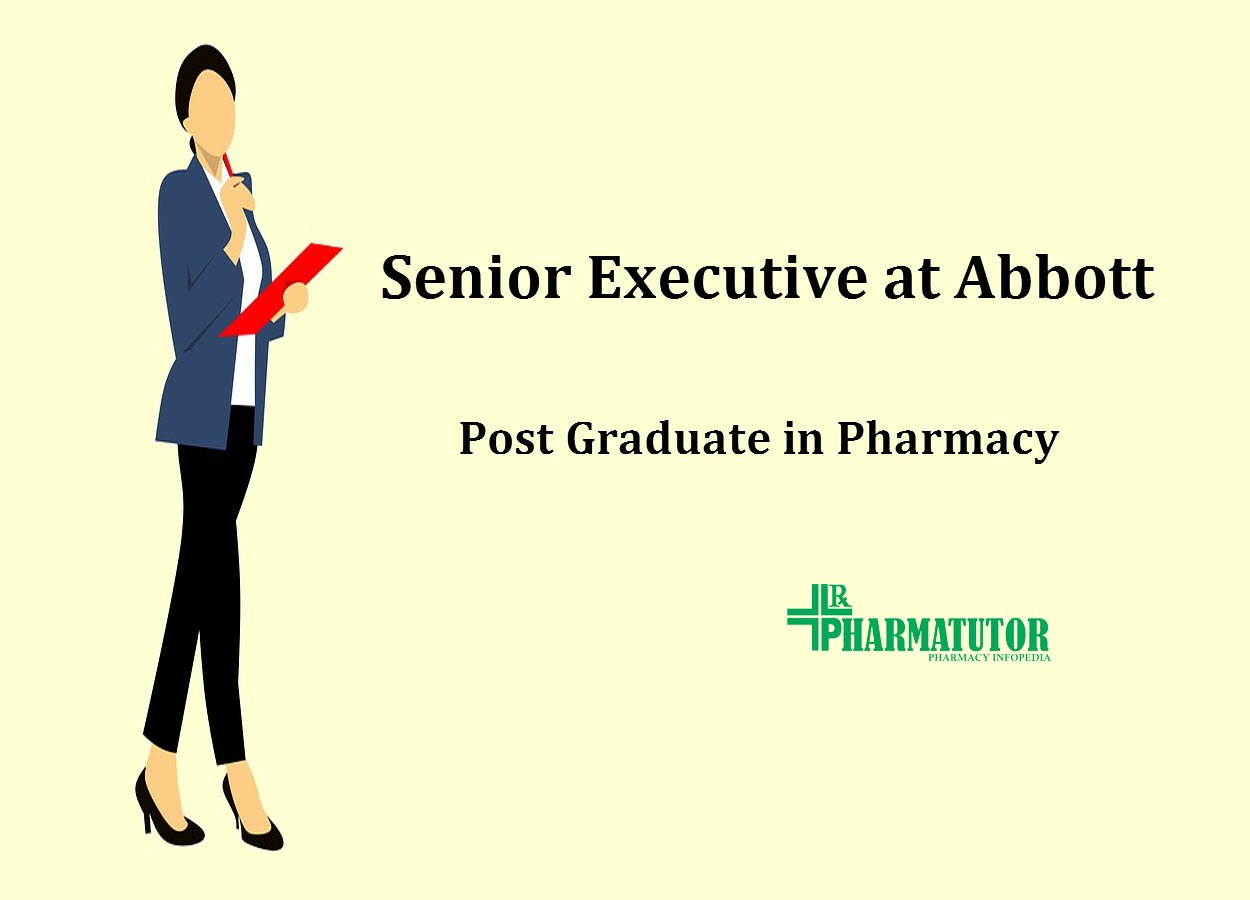 Abbott India Limited is a subsidiary of Abbott Laboratories, USA, a global, iversified health care company devoted to the discovery, development, manufacture and marketing of pharmaceutical, diagnostic, nutritional and hospital products. The company now employs approximately 70,000 people and markets its products in 130 countries worldwide.
Post : Sr. Executive – Patents
Job Description
Summary
Provide patent search and analysis support for FTO of projects for India as well as global markets. Perform patents searches and analysis using various scientific and commercial patent databases (Scifinder, ARK patent intelligence, Total patent, free online country wise patent databases etc.). Devise FTO/other search strategies after understanding the product and provide timely information. Perform patent searches and analysis for FTO, patent landscape, prior art & patentability and preparing reports. Support patent drafting and patent prosecution. Support patent search and analysis for in-licensing and distribution deals. Tracking key blocking patents / applications and advising. Supporting communications/documentation with outside law firms. Providing patent expiry dates to business for ideation and new product identification. Work as a part of team for coordinating with R&D, Business for supporting FTO, IP due diligence and global prosecution of patents.
Candidate Profile
• Post Graduate in Pharmacy
• Must have a minimum of 3-5 experience in an intellectual property-patent function.
• Experience in working for developed (US/Europe) as well as emerging markets
• Excellent technical knowledge in the Pharma domain
• Excellent understanding of pharmaceutical dosage forms and API
• Excellent understanding of patent search databases
• Patent drafting/prosecution experience.
• Excellent oral and written communication skills.
• Willingness to learn and develop new skills
• Self-motivated and detail-oriented.
• Excellent team member
• Proficient in Microsoft Word, Excel, and PowerPoint applications.
Additional Information
Location : Mumbai (Andheri, I&D Office)
Qualification : M.Pharm
Industry Type : Pharma/ Healthcare / Clinical research
Functional Area : Patents
End Date : 20th August, 2020
See All   B.Pharm Alerts   M.Pharm Alerts   M.Sc Alerts  Mumbai Alerts
See All   Other Jobs  in our Database