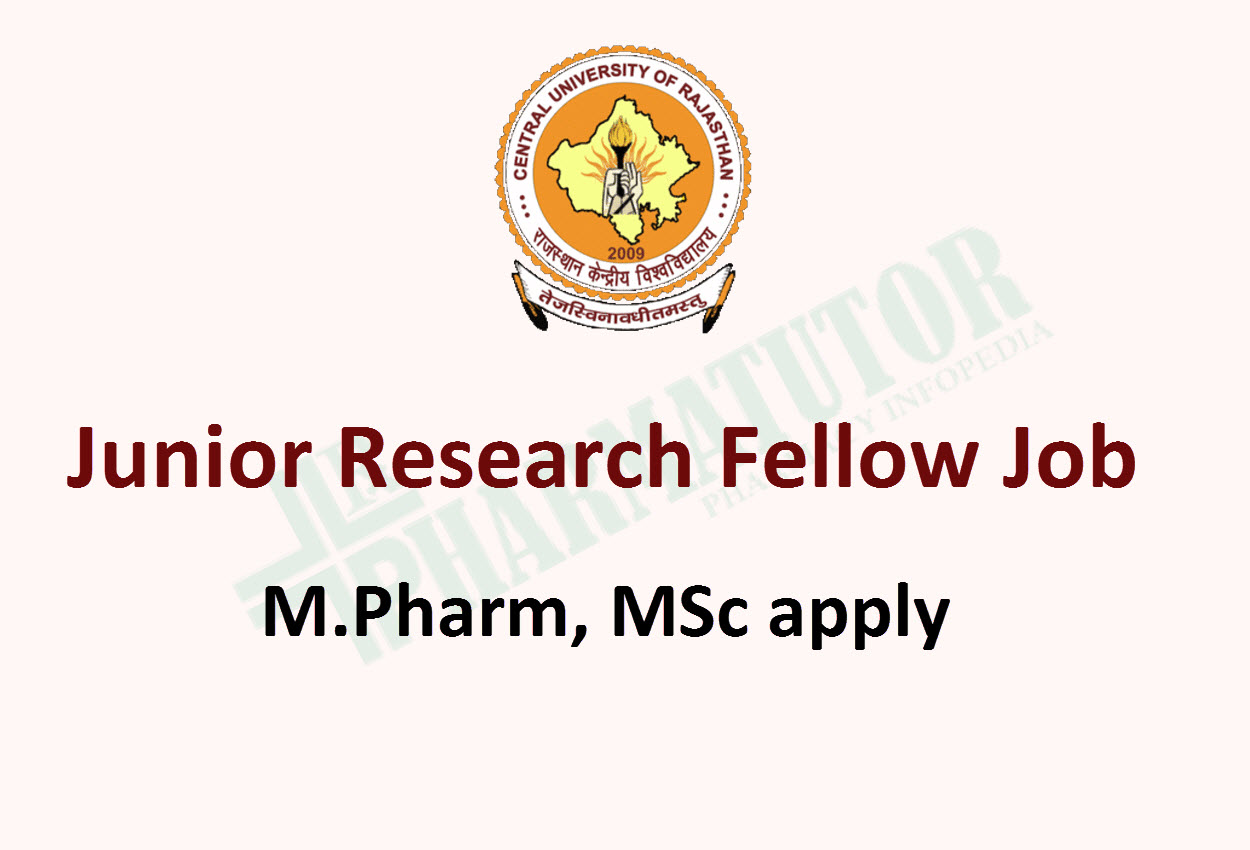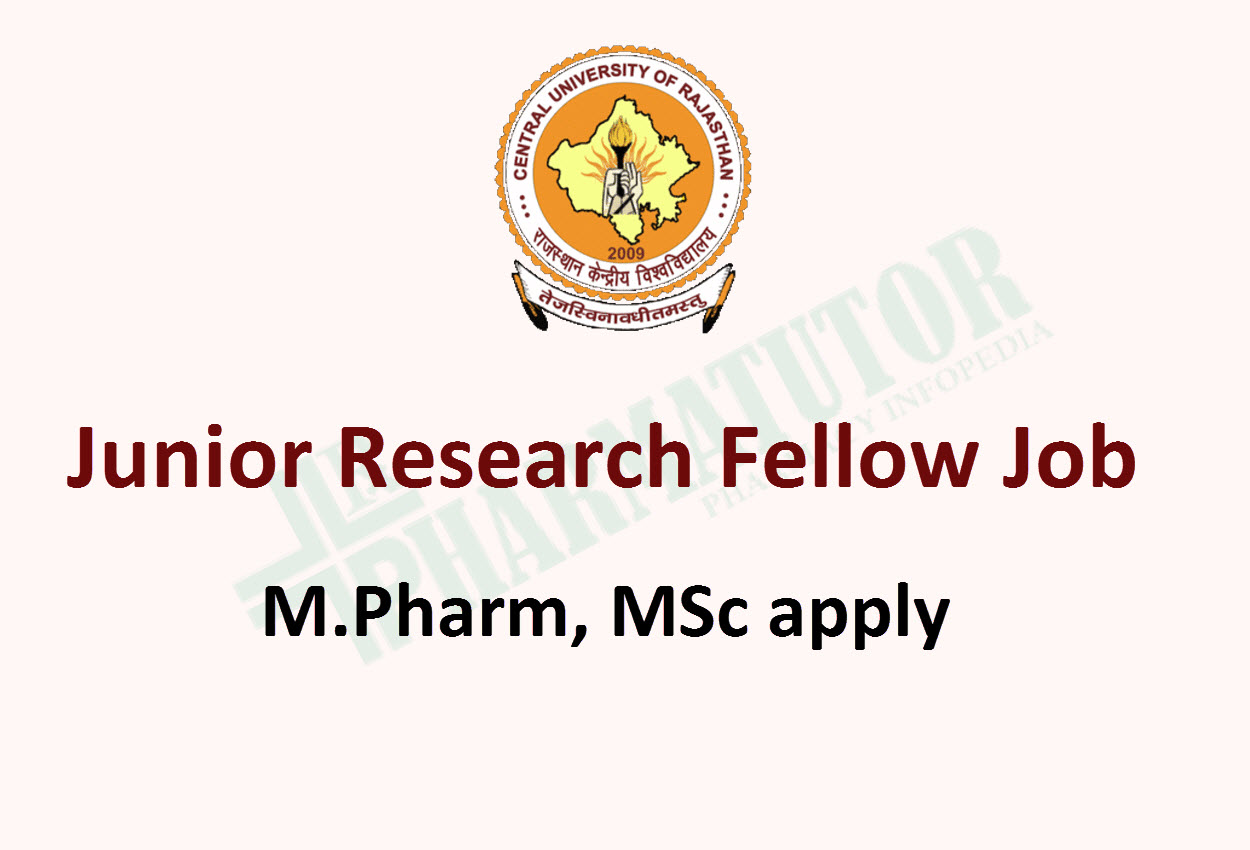 The Central University of Rajasthan (CURAJ) has been established by an Act of Parliament (Act No. 25 of 2009) as a new Central University, and is fully funded by the Government of India. The President of India, His Excellency Shri Ram Nath Kovind, is the Visitor of the CURAJ. Prof. Neeraj Gupta is the Vice Chancellor (I/C) of the University. CURAJ is located in Ajmer district of Rajasthan. In order to meet the challenges of the knowledge era and to keep pace with the knowledge explosion in Higher Education, the Central University of Rajasthan is committed to inculcating and sustaining quality in all the dimensions of Higher Education viz. teaching, learning, research, extension and governance while catering to the regional and global needs. CURAJ offers 50+ Masters and PhD programmes in its 29 departments. The University operates from its permanent campus of 550 (approx.) acres and it has adequate hostels housing nearly 2000 students in the campus.
Post : Junior Research Fellow
Applications are invited for the post of Junior Research Fellow (Synthetic Organic Chemistry) on contract basis to work on the DST-sponsored research project entitled "Synthetic Exploration of Aza-oxyallyl cation for Rapid Access to Bio-relevant Fluorinated Scaffolds and their Biological Evaluation", (CRG/2020/001633) sanctioned to Dr. Ritesh Singh, Assistant Professor at the Central University of Rajasthan (CURAJ).
Duration : Initially one year from the date of appointment (with a possibility for further extension (till the duration of the project or 3 years, whichever is earlier) based upon satisfactory performance)
Essential Qualification : M.Sc. Chemistry / Organic / Organometallic / Pharmaceutical Chemistry (minimum 55% or equivalent CGPA) and must have qualified CSIR-UGC NET including lectureship and/or GATE or M. Pharm (medicinal chemistry) with GPAT or equivalent examination
Desirable : Working experience in the area of organic synthesis is preferable
How to apply: Interested candidates are requested to send their CV (with photograph) and educational certificates (10th class onwards) to the Principal Investigator (Dr. Ritesh Singh) via email (ritesh.singh@curaj.ac.in or ritesh.cdri@gmail.com) on or before January 8th, 2021. Date of Interview will be notified separately. Only shortlisted candidates will be entitled for the interview.
Keeping in view of the current (COVID-19) situation, the interview process is planned to be conducted through online mode. In the event of offering the appointment letter to the selected candidate, the candidate must join in-person at Central University of Rajasthan for the fellowship to be effective. Notably, original mark sheets and relevant certificates of educational qualification of the selected candidate will be verified prior to offer the position.
See All   Ph.D Alerts   M.Pharm Alerts   B.Pharm Alerts   Rajasthan Alerts
See All   Other Jobs in our Database