Job Openings for M.Pharm, M.Sc as Clinical Research Associate at CDSA | Salary Upto Rs. 55,000/- pm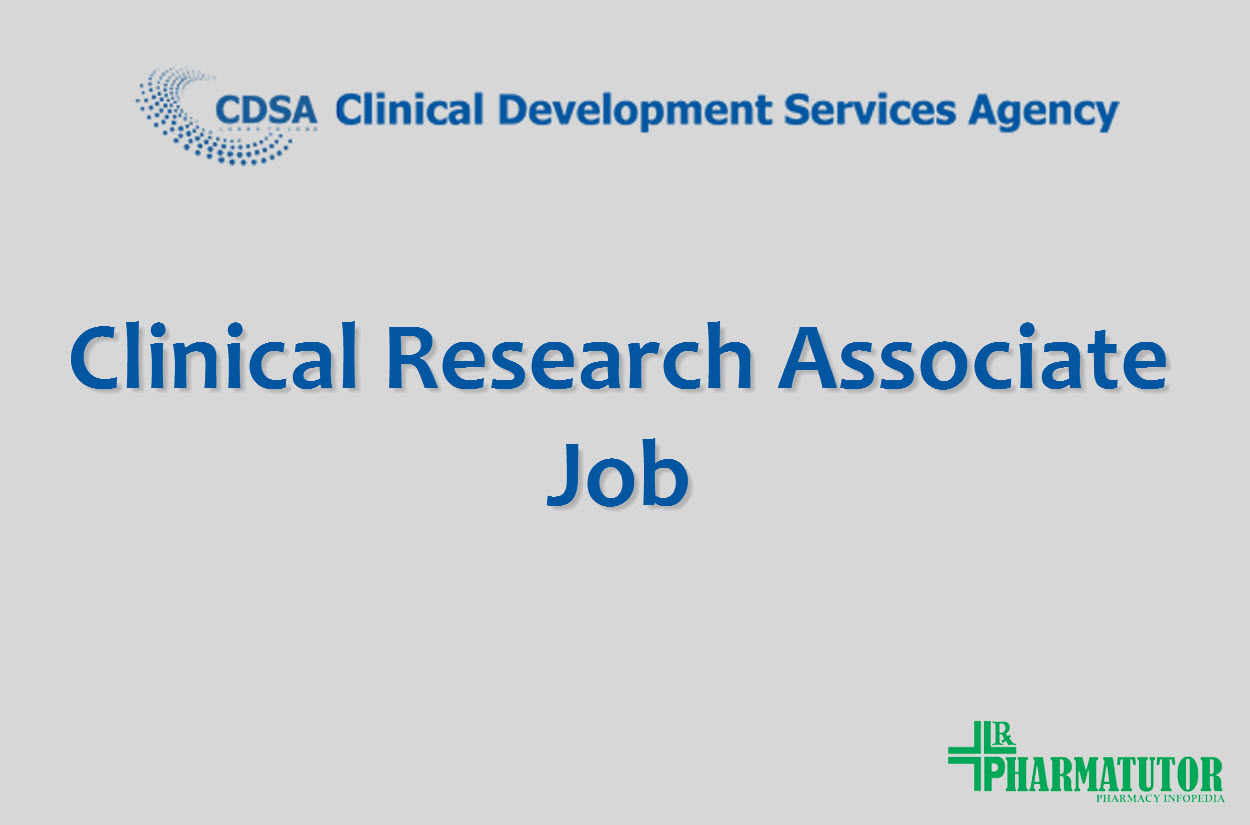 Clinical Development Services Agency (CDSA) is an extramural unit of Translational Health Science and Technology Institute (THSTI) and has been established as a not-for-profit society to provide cost affective, high quality preclinical and clinical product development support services to meet the country's growing healthcare needs. It will tend enterprises; particularly SMEs involved in new technology innovation and facilitate translation of scientific know-how into viable products.
Post : Clinical Research Associate
Program : (A Phase III, Multicenter, Randomized, Double-blind, Three arm Placebo controlled Trial to Evaluate the Efficacy and Safety of two vaccines in Preventing Tuberculosis (TB) in Healthy Household Contacts of Newly Diagnosed Sputum Positive Pulmonary TB Patients funded by ICMR in Six States of India)
Emoluments : Upto Rs. 55,000/- per month consolidated
Duration : For 2-12 Months
Location : Faridabad or across any clinical site (in India).
Job profile
The Study Monitor/ CRA conduct monitoring visits for assigned trial protocol and trial sites. Overall responsibilities are to ensure that the trial is being conducted in accordance with the protocol, standard operating procedures, good clinical practice, and applicable regulatory requirements.
• Performs site monitoring throughout the trial which involves visiting the trial sites on a regular basis (site initiation to site closeout) in accordance with contracted scope of work
• Performs quality functions and executing quality programs (clinical operations, clinical laboratory) as per GCP and regulations
• Completes appropriate therapeutic, protocol and clinical research training to perform job duties.
• Setting up the trial sites such that each centre has the trial materials, including the trial drug while ensuring all trial supplies are accounted for
• Administers protocol and related trial training to assigned sites and establishes regular lines of communication with sites to manage ongoing project expectations and issues.
• May provide training and assistance to junior clinical staff
• Creates and maintains appropriate documentation regarding site management, monitoring visit findings and action plans by submitting regular visit reports and other required trial documentation.
• Manages the progress of assigned studies by tracking regulatory/ IEC submissions and approvals, recruitment and enrolment, CRF completion and submission, and data query generation and resolution.
• Verifying that data entered on to the CRFs is consistent with participant clinical notes (source data/ document verification)
• Writing visit reports
• Filing and collating trial documentation and reports.
• Archiving trial documentation and correspondence
• Evaluates the quality and integrity of trial site practices related to the proper conduct of the protocol and adherence to applicable regulations.
• Escalates quality issues to the Quality Manager, Project Manager and/ or senior management
• Work with Clinical Portfolio Management on other projects as directed and other internal departments on their requirements as and when required.
Qualifications and Experience
• Bachelor's in medical sciences or Master's degree/ diploma, life sciences, pharmacy, public health, healthcare or other related discipline
• MBBS/ BDS/ BHMS/ BAMS/ BPT preferred
• Atleast 2 years of relevant clinical trial monitoring experience
Skills
• Computer skills including proficiency in use of Microsoft Office applications
• Basic knowledge and ability to apply GCP and applicable regulatory guidelines.
• Strong written and verbal communication skills including good command of English required.
• Excellent organizational and problem solving skills.
• Effective time management skills and ability to manage competing priorities
For More Info Go Next Page...
Subscribe to Pharmatutor Job Alerts by Email
Pages