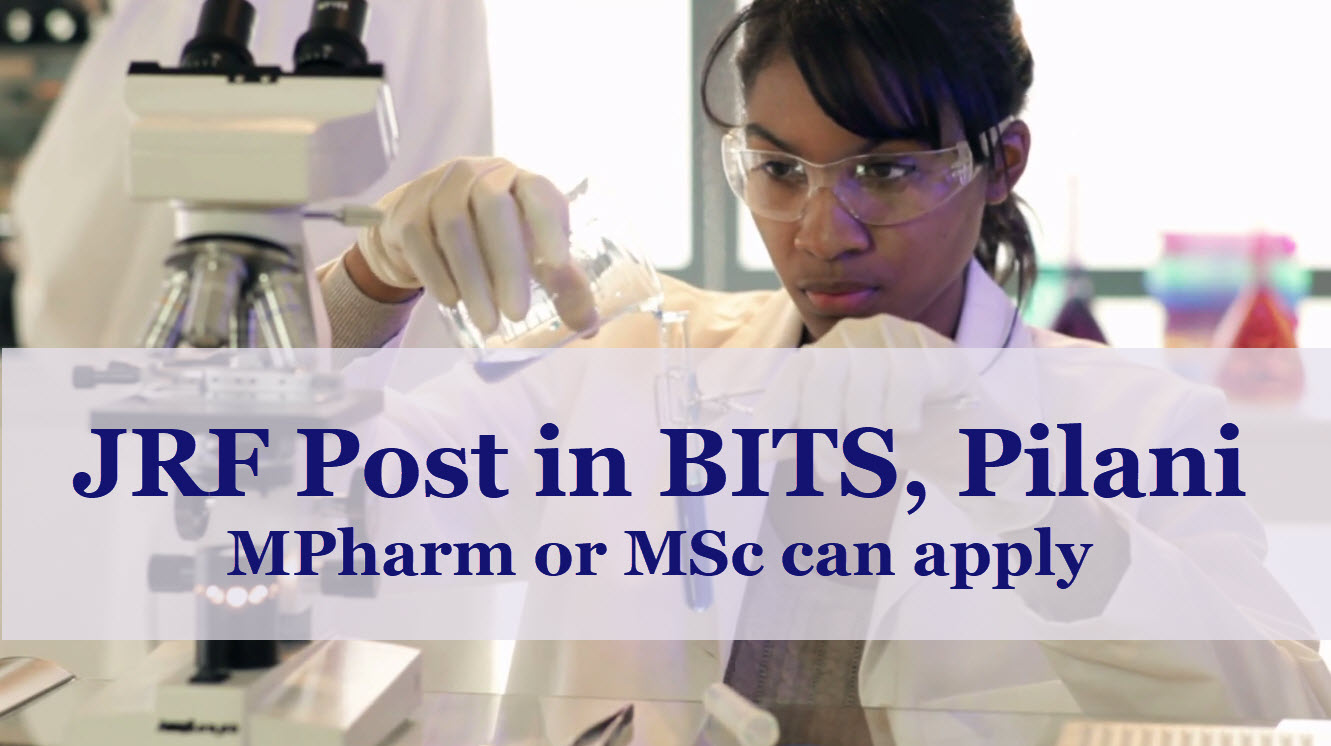 The Department of Pharmacy at BITS Pilani (Pilani campus) is one of the few early schools of Pharmacy in India. Established in 1950, under the able leadership of (Late) Prof. M. L. Schroff (Father of Pharmacy Education in India), it has blossomed into one of the most sought after Schools of Pharmacy in India due to its broad-based education system and university-industry linkages, which is the hallmark of BITS, Pilani. Currently it is ranked 6th as per NIRF 2020. The Department is continuously undertaking research projects funded by industries and governmental funding agencies like CSIR, UGC, AICTE, DST and MHRD. Alumni of the department are well placed in India as well as abroad in various pharmaceutical companies, government organizations like drug control, research laboratories, etc., and in several well-known academic institutions.
Post : Junior Research Fellow [01]
Job Responsibilities & Required Skills
Candidate should be well versed with organic synthesis, structure elucidation and analytical techniques. The selected candidate will be involved in the Synthesis, Biological Evaluation and Molecular Modelling Studies of Indolyl Oxoacetamide Quinazolinone Based Hybrid Analogs as Potential Pancreatic Lipase Inhibitors for Obesity Treatment.
Candidate Profile : M. Pharm / M.S. (Pharm.) in Medicinal Chemistry / Pharmaceutical Chemistry / Natural Products with GATE / GPAT / CSIR-NET or equivalent examination.
Candidates can email their CV along with application letter to Dr. Paul Atish Tulshiram, Assistant Professor, Department of Pharmacy, BITS Pilani, Pilani campus(Rajsathan)
Email: atish.paul@pilani.bits-pilani.ac.in
See All  Rajsathan Alerts   M.Pharm Alerts   B.Pharm Alerts   M.Sc Alerts
See All   Other Jobs  in our Database
Subscribe to Pharmatutor Job Alerts by Email