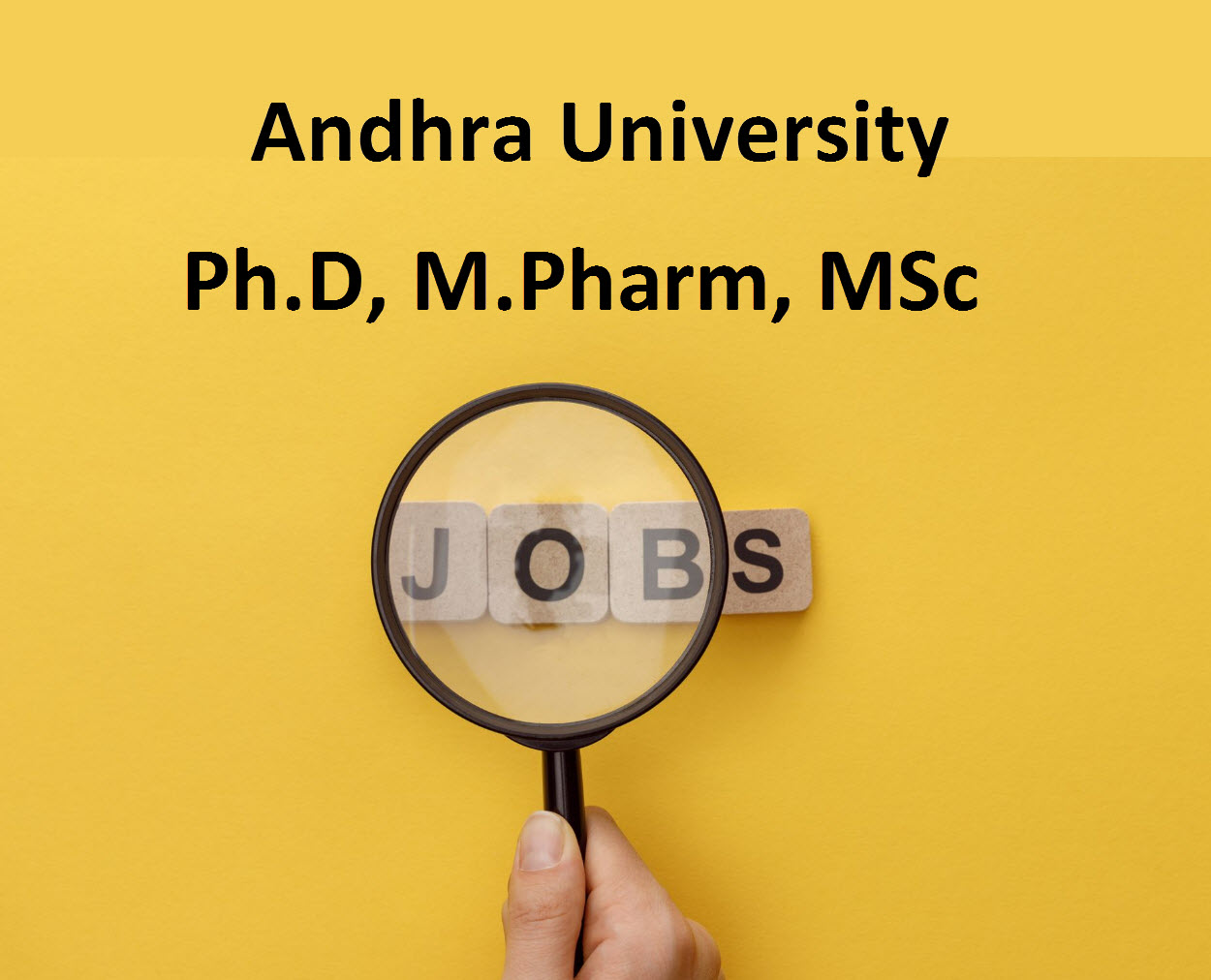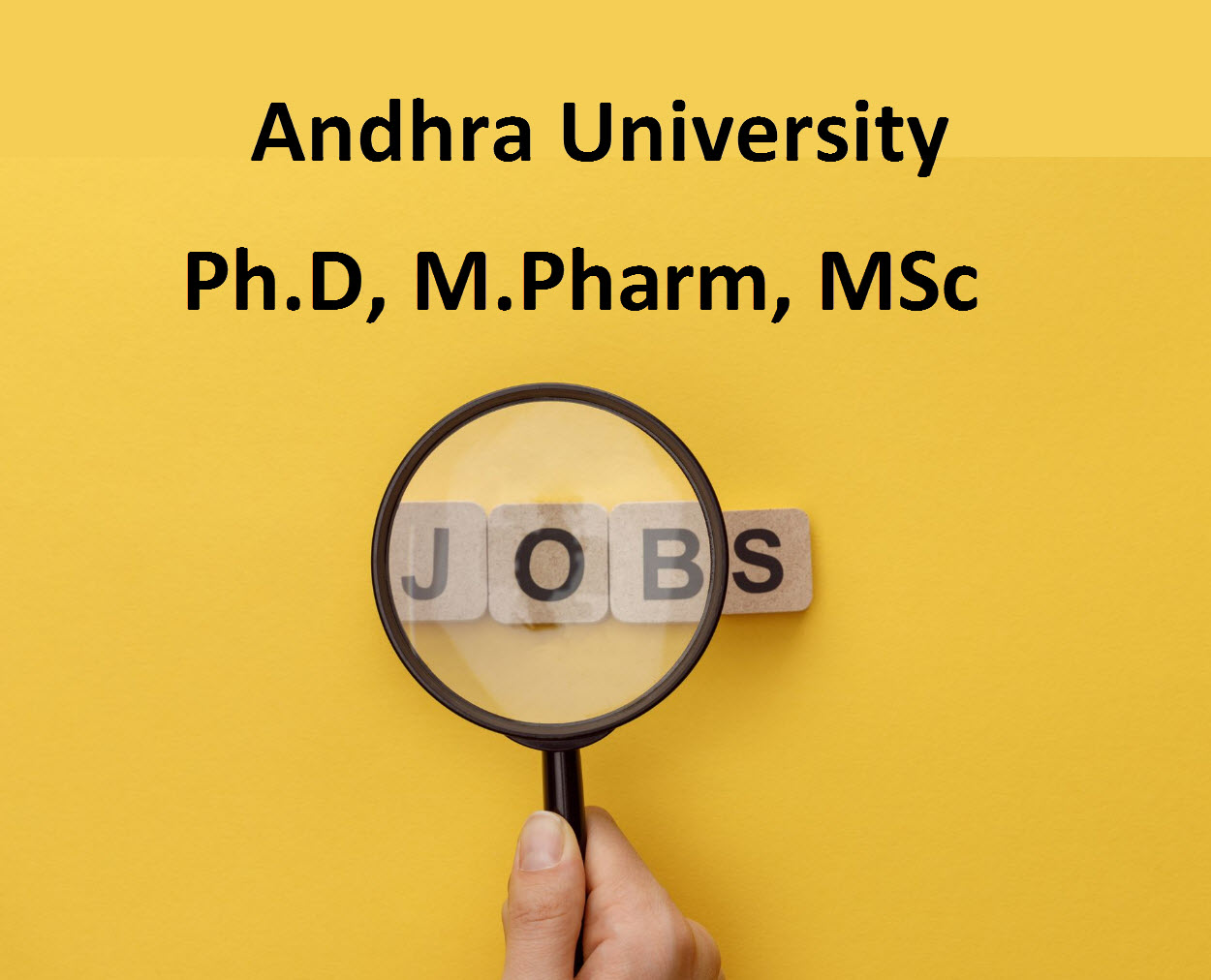 Andhra University is not just one of the oldest educational institutions in the country, but is also the first to be conceived as a residential and teaching-cum-affiliating University, mainly devoted to post-graduate teaching and research.  The people of the State have an emotional attachment to the institution, since it came into being after a prolonged and collective struggle of the Telugu elite for a University in the educationally backward northern Circars and Ceded districts of the erstwhile Madras Presidency.  Andhra University was constituted in the year 1926 by the Madras Act of 1926. The 94-year-old institution is fortunate to have Sir C.R. Reddy as its founder Vice-Chancellor, as the steps taken by this visionary proved to be fruitful in the long run.
Special Officer (Centre for Advanced Scientific Research) - 01 Post
Eligibility
• Doctorate degree in Pharmaceutical Sciences with an outstanding research experience in the field of Pharmacy Research and Analysis.
• Retired professor or industry personnel with upper age limit not exceeding 65 years on the date of advertisement are encouraged to apply and given preference.
Remuneration per month (Consolidated) : Rs.1,00,000/-
Certified Analyst  - 01 Post
Eligibility
• Post graduate degree in Analytical Chemistry/Pharmaceutical Analysis
• Should be a recognized government certified analyst with minimum 3 years of experience in analytical procedures in testing.
• Upper age limit: 50 years
Remuneration per month (Consolidated) : Rs.60,000/-
Technical Assistant (Pharmacy) - 01 Post
Eligibility
• A graduate in Pharmacy
• Should have minimum 1 year experience in handling of pharmaceutical laboratory equipment.
• Upper age limit: 40
Remuneration per month (Consolidated)  : Rs.15,000/-
Mode of Selection : Shortlisted candidates will be called for a personal interview. The candidates called for interview will have to attend interview at their own expenses. The University will not pay TA, DA and any other expenses to attend the interview, if called.
Tenure : Tenure for the above posts is one year from date of recruitment or till the completion of RUSA-Phase 2.0, whichever is earlier.
Submission of Application : The filled in application in the prescribed format along with the relevant enclosures (scanned copies) are to be submitted only in online mode to rusa2@andhrauniversity.edu.in
For technical guidance,  contact :
Prof.Rama Sudha,
Hon. Director-Computer Centre,
Andhra University, Visakhapatnam.
director.aucc@andhrauniversity.edu.in
See All   M.Pharm Alerts    B.Sc Alerts    B.Pharm Alerts    Andhra Pradesh Alerts
See All   Other Jobs  in our Database