Join in Postdoctoral Fellowship at IIT Gandhinagar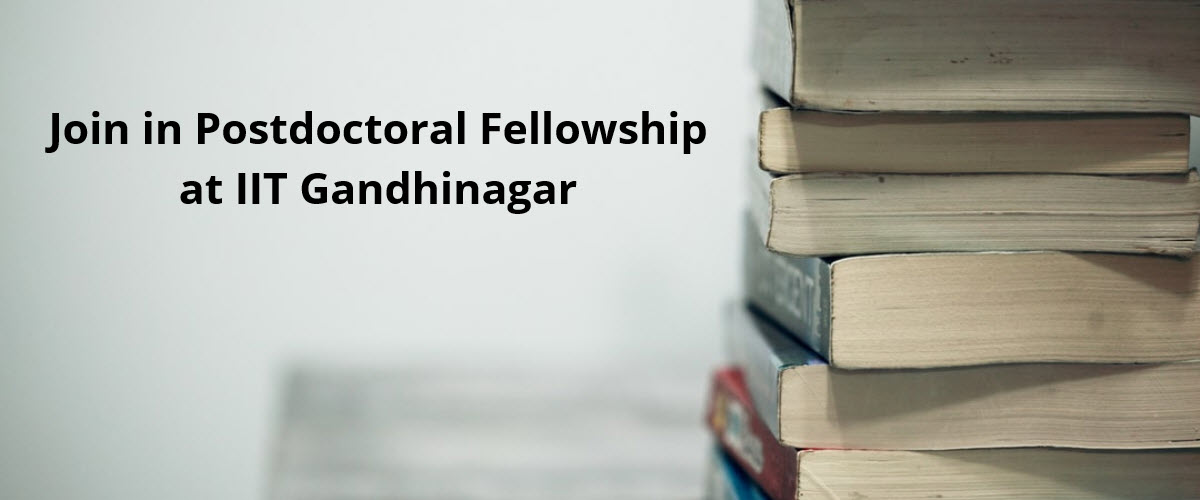 IIT Gandhinagar is committed to a holistic approach to education in engineering disciplines and beyond; cutting-edge research addressing global challenges; and giving back. The institute promotes critical thinking and an appreciation of the interdisciplinary character of knowledge, with an emphasis on the liberal arts, project oriented learning, compulsory courses in design and the life sciences, diversity and globalization.
Post : Postdoctoral Fellowship
Project title : Wetting properties of micro-patterned glass
Project description: Functional Materials Laboratory (FML) at Materials Science and Engineering Department at IITGN is looking for an exceptionally bright postdoctoral researcher to conduct interdisciplinary research focusing on soft lithography techniques and dewetting applications. The project is aimed at micro-patterning the glass surfaces and investigating their dewetting properties via Lotus leaf and SLIPS (slippery liquid impregnated porous surfaces) approaches. The required master molds will be obtained from clean room facilities or commercially or from Nature. The candidate must have prior experience in one or more of these topics-contact angle measurements, lithography techniques, transport phenomena and familiar or willing to learn materials characterization techniques such as SEM, ellipsometry, profilometry, XPS etc. The candidate should be highly self-motivated and capable of propelling the project with his/her own creative abilities and enthusiasm. The project is capable of generating exciting scientific discoveries as well as technological innovations.
Eligibility : A Ph.D. in Chemical/Materials science/Fluid Mechanics/Chemistry/Micro-engineering or allied fields, with good publication record. Candidates who have submitted their thesis are also eligible. Applicants are expected to be proficient in (a) experimental research, (b) data acquisition and critical analysis, and (c) oral and written communication skills.
Duration : The initial appointment will be for one year, extendable for up to 2 years based on the performance.
Salary : INR 45,000 to 55,000 per month as per institute norms (based on experience and qualifications)
Application procedure : Interested candidates must send their curriculum vitae, Ph.D. degree/provisional certificate and a cover letter explaining how their previous research expertise and interests would fit the current position requirements, their motivation for this position and future career goals. The CV must contain contact details of three references.
All the documents must be submitted as a single pdf file to Prof. Sriharitha Rowthu (sriharitha.rowthu@iitgn.ac.in).
Deadline to apply : April 15, 2020 or until this position is filled.
Sriharitha Rowthu, Ph.D.
Assistant Professor (Materials Science and Engineering)
Academic Building 4/108B
Indian Institute of Technology (IIT) Gandhinagar
Palaj 382355, Gujarat, India
Email: sriharitha.rowthu@iitgn.ac.in
See All   Gujarat Alerts   B.Pharm Alerts   M.Pharm Alerts   M.Sc Alerts
See All   Other Jobs  in our Database
Subscribe to Pharmatutor Job Alerts by Email