You are hereTo Evaluate Anti-inflammatory Activity of leaves of Lawsonia inermis in rats
To Evaluate Anti-inflammatory Activity of leaves of Lawsonia inermis in rats
---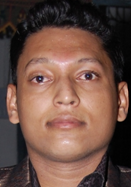 About Authors:
ATUL KABARA*, RUCHI THAKKAR, NITIN PATEL
Department of Pharmacology
G.H.B Pharmacy college,
Aniyad,Gujarat
*atul.kbr@gmail.com
ABSTRACT:
Lawsonia inermiscommonly known as Henna is a perineal herbaceous plant belonging to family Lauraceae. Traditionally it has been used to treat skin disease, dysentery, bronchitis, anemia and inflammation . The aim of present study was to investigate the anti-inflammatory activity of aqueous extract of Lawsonia leaves in rats. Aqueous extract was administered at a dose of 250mg/kg and 500mg/kg.

Reference Id: PHARMATUTOR-ART-1353
INTRODUCTION:
Plants are used as medicineSince the time immemorial our traditional system of medicine and folklore claiming that medicinal plant as a whole or their parts are being used in all types of disease successfully1.About 65% of world populations have to local medicinal plant knowledge system2.

Lawsonia inermis (Lythraceae) is a perineal plant commonly called as Henna, Having differen vernacular names in India viz. Mehndi in Hindi, Muruthani in Tamil, Mailanchi in Malayalam and Mehedi in bengali3,4.

Henna leaves are very popular natural dye colour hand, finger, nails and hair. The dye molecule, lawsone is the chief constituent of plant, its highest concentration is detected in the petioles (0.5-1-5%). In Folk medicine, henna is used as astringent, anti-haemorrhagic, antineoplastic, cardioinhibitory, sedative and also as therapeutic against amoebiosis, headache, jaundice and leprosy.5,6

MATERIAL AND METHODS:
Plant material:
The fresh leaves of Lawsonia inermis belonging to the family Lythraceae were collected in January 2011 at the local areas of Godhra district, Gujarat, India. The plant material was identified and authenticated by Dr. Vidhi Bapna Head Of Department of Dravyaguna, J.S. Ayurvedic College, Nadiad, Gujarat.
Processing of sample:
The fresh leaves of Lawsonia inermis plant were dried under shade for 20-25 days. The dried leaves were pulverized into fine powder and used for extraction.

NOW YOU CAN ALSO PUBLISH YOUR ARTICLE ONLINE.
SUBMIT YOUR ARTICLE/PROJECT AT articles@pharmatutor.org
Subscribe to PharmaTutor Alerts by Email
FIND OUT MORE ARTICLES AT OUR DATABASE