You are hereG.H.B Pharmacy College
G.H.B Pharmacy College
---
About Author:
Shankul kumar
Assistant professor, Dept. of Pharmacognosy
GHB Pharmacy College, Aniyad, Shehra, Gujarat, India
Kumar.sankul@gmail.com
Abstract:
Abelmoschus esculentusL., is commonlyknown as lady's fingers, bhindi, okra or gumbo, is a flowering plant belongs to family malvaceae. The geographical origin of okra is disputed, with supporters of South Asian, Ethiopian and West African origins. The plant is cultivated in tropical, subtropical and warm temperate regions around the world.The species is an annual or perennial, growing to 2 m tall. Okra is a popular health food due to its high fiber, vitamin C, and folate content. It is also a good source of calcium and potassium. In addition, the plant has been used medicinally in treatment of several disorders like Anti-cancer, antimicrobial, hypoglycaemic and anti-ulcer activity etc.It is also known for being high in antioxidants.The aim of present review is to highlight the Pharmacognostical, phytochemical, pharmacological, and pharmaceutical investigation carried out on the plant and its constituents.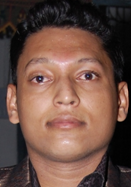 About Authors:
ATUL KABARA*, RUCHI THAKKAR, NITIN PATEL
Department of Pharmacology
G.H.B Pharmacy college,
Aniyad,Gujarat
*atul.kbr@gmail.com
ABSTRACT:
Lawsonia inermiscommonly known as Henna is a perineal herbaceous plant belonging to family Lauraceae. Traditionally it has been used to treat skin disease, dysentery, bronchitis, anemia and inflammation . The aim of present study was to investigate the anti-inflammatory activity of aqueous extract of Lawsonia leaves in rats. Aqueous extract was administered at a dose of 250mg/kg and 500mg/kg.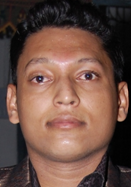 About Authors:
ATUL KABRA* , PREMAL KAPADIA
Department of Pharmacology,
G.H.B Pharmacy college,
Aniyad, Gujarat
* atul.kbr@gmail.com
ABSTRACT:
The cardiovascular risk factors were significantly abnormally altered in diabetic rats when compared to normal control. The present study FLEt with low dose of OHA's indicates the significant improvement in endothelial dependent vasodilatation because the percentage relaxation produced by acetylcholine was more significant when these groups were compared with diabetic control.However all the treated groups restored these changes significantly to normal conditions in diabetic rats when compared to diabetic control. The combined therapy of FLEt and Fluvastatin was found to be significantly effective. Moreover, this combination was also found to demonstrate synergistic behavior than pioglitazone plus fluvastatin.
We conclude that of preventive therapy with combination of FLEt with OHA's (low dose) may prevent the endothelial dysfunction in diabetic patients (prediabetic state) due to free radical scavenging activity, metabolic control.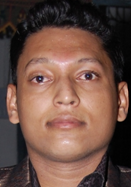 About Author:
ATUL KABRA*, NITIN PATEL
Department of Pharmacology
G.H.B Pharmacy college,
Aniyad, Gujarat
* atul.kbr@gmail.com
ABSTRACT:
The antiulcer effect of aqueous fruit extract of Zizizphus jujuba was studied in ethanol induced ulcer model in rats. The extract dose of 50 mg/kg, 100mg/kg, 200 mg/kgproduced significant inhibition of gastric lesion induced by ethanol. The extarct reduced ulcerative lesion, gastric volume, total acidityin ethanol induced ulcer model.The result obtained suggesting that extract possesses significant antiulcer activity.