QC, STORES Jobs at Macleods | M.Pharm, B.Pharm, D.Pharm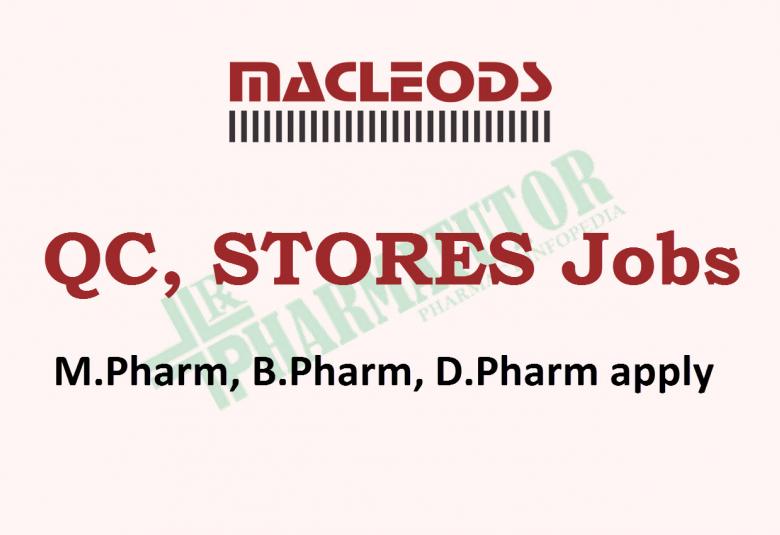 Macleods, India's fastest growing pharmaceutical company, with manufacturing sites approved by USFDA & WHO Geneva, ranked among the top pharmaceutical companies with strength of 20,000 employees, operating in 60 + countries worldwide.
admin
Tue, 01/12/2021 - 17:13
Job for Packing Officer at Gracure Pharmaceutical Ltd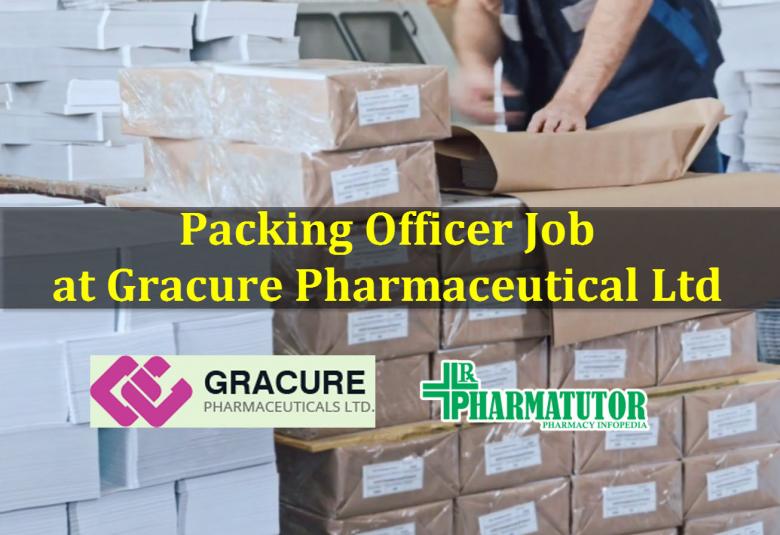 Gracure Pharmaceutical Ltd. is a Delhi based pharmaceutical company, established in 1992 by Mr. A.S Bhargava with the vision of making world class affordable medicines. Gracure is a research driven forward looking pharmaceutical company with expertise in development of various finished dosage. Since its inception in 1992, Gracure pharmaceuticals Ltd. has been focused to manufacture an extensive spectrum of pharmaceutical formulation products.
Post : Packing Officer
admin
Tue, 01/12/2021 - 17:11
Career for M.Pharm, MSc in Research at Indian Institute of Technology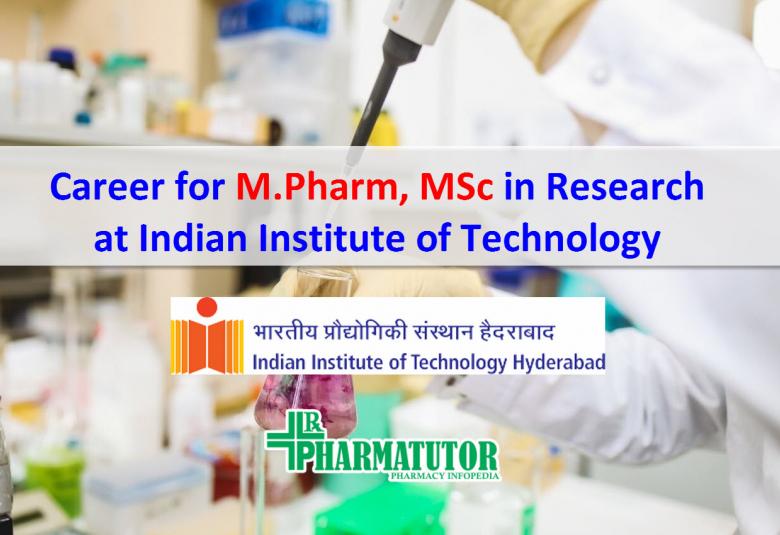 IIT Hyderabad is one among the 2nd generation of IITs started by the Govt. of India. Today IITH offers 9 B.Tech programs, 16 M.Tech programs, 3 M.Sc programs, 5 M.Phil programs, 1 M.Des program and Ph.D. programs in all branches of engineering, science, liberal arts and design.
admin
Mon, 01/11/2021 - 17:29
Opportunity for Ph.D, M.Pharm, MSc as Research Associate at University of Delhi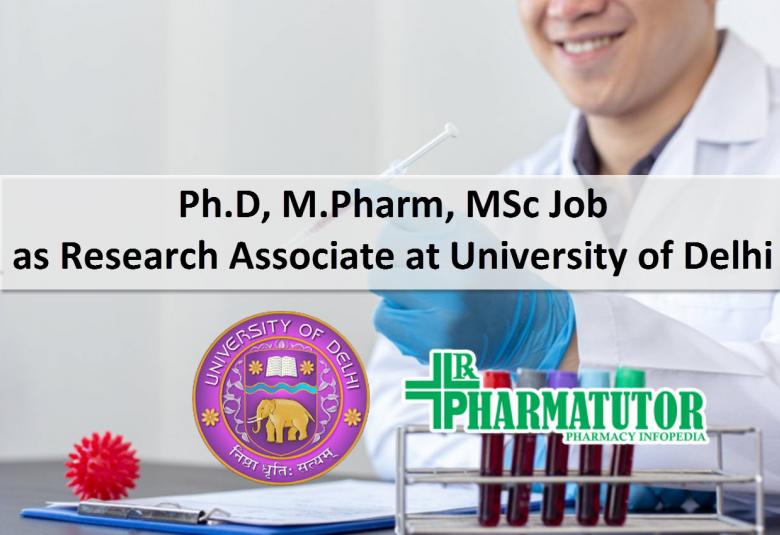 The University of Delhi is a premier university of the country with a venerable legacy and international acclaim for highest academic standards, diverse educational programmes, distinguished faculty, illustrious alumni, varied co-curricular activities and modern infrastructure. Over the many years of its existence, the University has sustained the highest global standards and best practices in higher education.
admin
Mon, 01/11/2021 - 17:28
Job for Research Fellow, Research Assistant, Project Fellows at Sanskiti University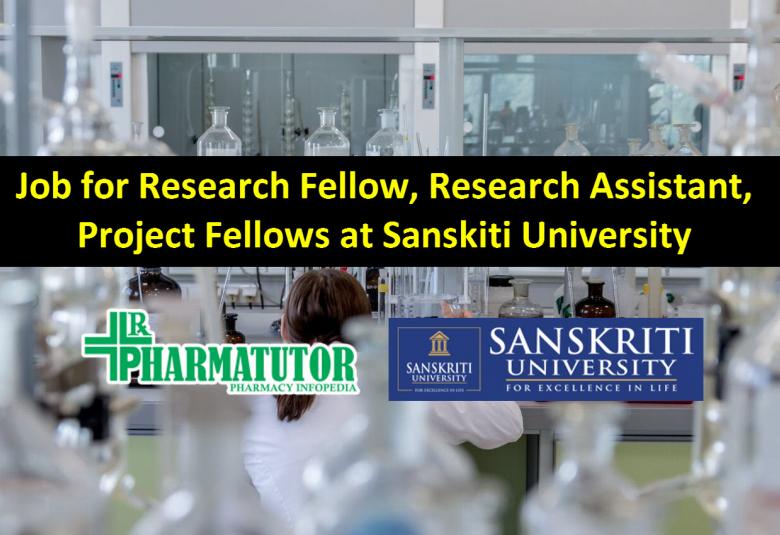 The Sanskiti University has State of the Art Pharmaceutical Science Laboratories and has already entered into the 4th Industrial revolution Era by starting Molecular Modeling, QSAR, Molecular Mechanics, ADMET, Q-Tox Synthesis, Biological Evaluation and other Machine Learning, Artificial Intelligence, Big data Analytics and IOT in its courses. It has more than 150 patents and more than 1000 highly cited published work in International and National Journals. We will look forward to accomplish the task by creating abundant Resources in terms of Funding and Infrastructure generated by various creativity innovations, patents, consultancies, extra mural research funding, incubation/entrepreneurship & Alumni etc.
Post : Research Fellow / Research Assistant / Project Fellows
admin
Mon, 01/11/2021 - 17:26
Applications are invited for the post of Project Associate at NCL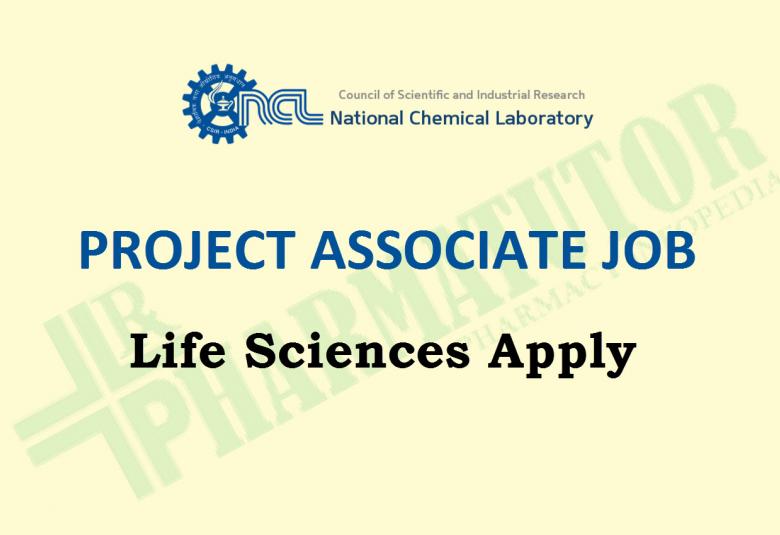 National Chemical Laboratory (CSIR-NCL), Pune, established in 1950, is a constituent laboratory of Council of Scientific and Industrial Research (CSIR). CSIR-NCL is a science and knowledge based research, development and consulting organization. It is internationally known for its excellence in scientific research in chemistry and chemical engineering as well as for its outstanding track record of industrial research involving partnerships with industry from concept to commercialization.
Applications are invited in the prescribed Proforma for filling up of position(s) of Project Associate I (PA I) on a purely temporary basis.
Post : Project Associate I
admin
Mon, 01/11/2021 - 17:24
Openings for Technology Transfer at Torrent Pharma | M.Pharm apply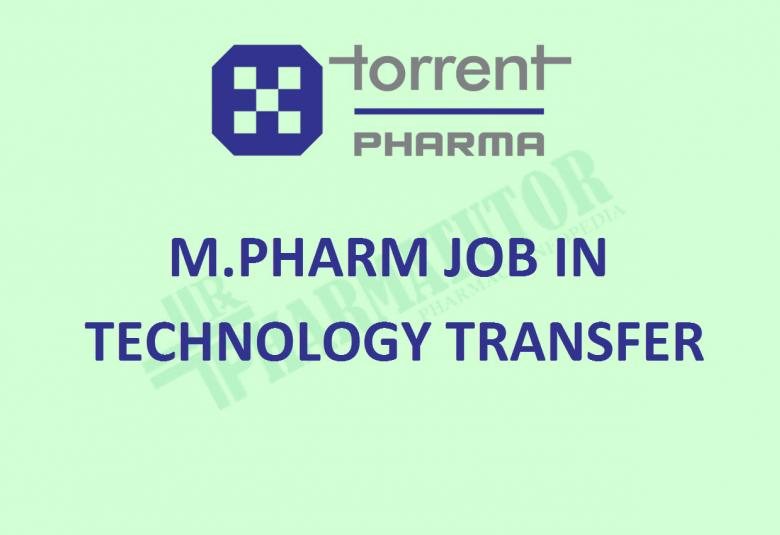 Torrent Pharma, the flagship company of Torrent Group, is ranked amongst the top pharma companies of India. It is a dominant player in the therapeutic areas of cardiovascular (CV) and central nervous system (CNS) and has achieved significant presence in gastro-lntestina, diabetology, anti-infective and pain management segments. Torrent Pharma has a strong international presence spanning over 70 countries with over 1200 product registrations.
admin
Mon, 01/11/2021 - 17:23
Subscribe to vacancies