Post for Senior Research Officer in Glenmark Pharma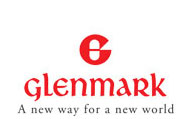 Glenmark Pharmaceuticals today announced the settlement of litigation with Daiichi Sankyo and Genzyme Corporation regarding Glenmark's Abbreviated New Drug Application (ANDA) tiled with the US Food and Drug Administration (FDA) for Colesevelam Hydrochloride, a drug used in treatment of type-2 diabetes.
In November last year, Daiichi Sankyo and Genzyme filed a patent infringement suit in the US District Court for the District of Delaware seeking to prevent Glenmark from commercialising its ANDA prior to expiration of the Orange Book patents.
Post: Senior Research Officer

Job Description:
Analytical Method Development for API Analysis.
Analytical Method Validations for API's
Analyitcal Method Transfer from AR&D to QC and IPC.
Identification & Characterization of unknown impurities by LCMS and GCMS.
Stability Studies of API's as per ICH Guidelines
Attending Internal & External Audits.

Candidate Profile:
Analytical method development on Prep and semi prep HPLC,Isolation of Impurity and Isomers.
Analysis of non sterile API and intermediates.
Analytical method development & validation.
Working standard preparation & Qualification of Raw material, drug intermediate, finished product of different drug categories with complete documentation including data record, acceptance criteria's certificate of analysis.
Responsible for calibration of Analytical instruments,trouble shooting of analytical instruments and preparation of working standard.
A skilled communicator with exceptional presentation skills.

Additional Information:
Experience: 6-8 Years
Location: Mumbai
Education: B.Sc-Chemistry, M.Sc-Chemistry
Industry Type: Pharma/ Biotech/Clinical Research
Functional Area: R&D
End Date: 12th Oct., 2011
Apply/Send resume at, hiring@glenmarkpharma.com
See All   Glenmark Jobs   B.Sc Alerts   M.Sc Alerts   Mumbai Alerts
See All   Other Jobs in our Database
See All   PharmaTutor Placements
Subscribe to Pharmatutor Job Alerts by Email
PLEASE NOTIFY THAT THIS JOB IS EXPIRED.
FIND LATEST JOBS BY CLICKING LINKS BELOW.