Job at Cipla as Production Manager & QA Manager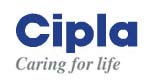 Cipla known for its innovative pharmaceutical products backed by latest in technology and creative marketing practices, is enjoying a commanding position among the top pharma companies in the country.
Several specialised therapeutic divisions and promising new products have been launched and many more are in the pipeline.
Post: Production Manager
Job Description:
Production Planning and Execution of the same as per the Regulated and Local Market Requirement, with all inter department coordination. Prepare and approve instruction related to production operations including the in process controls, amendments if any, to ensure their implementation.
Impart Training with respect to Induction, On Job Training, GMP, Safety, Hygiene, Application and Principles of Production for Departmental Personnel according to their assigned Job Responsibilities.
Ensure continuous improvement by regular review and up gradation of existing Sop's and work systems and their implementation.
Supervise reporting personnel and see that they are provided with safe working conditions, facilities, equipment and supplies required for the conduct of the activities.
Should have sound knowledge regarding the major regulatory requirements and hands on experience facing audits like USFDA, WHO, MHRA, MCC,TGA,ANVISA etc.
Should have adequate knowledge to handle deviation, investigation, discrepancies and failures, change control related to system, facility, product and document, out of specification, process and procedure deviation and study related to changes and to ensure implementation of change, handling of CAPA, market complain etc.
Able to conduct Risk Analysis of product, system, equipment, process as per company policy.
Provide technical knowledge in case of major facility up gradation and ensure that the appropriate qualification and calibrations of area and equipments are performed and maintained.

Desired Profile:
Appropriately qualified candidates with 12-15 years of relevant experience for OSD facility including Packing.
Hands-on experience in managing international regulatory inspections and quality assurance systems are essential requirements.
GO TO NEXT PAGE FOR MORE INFO...

Subscribe to Pharmatutor Job Alerts by Email
Pages
PLEASE NOTIFY THAT THIS JOB IS EXPIRED.
FIND LATEST JOBS BY CLICKING LINKS BELOW.