Opportunities for Product / Brand Manager @ Marion Biotech - 3 Openings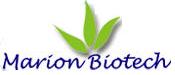 Marion Biotech strongly believes in an integrated approach to healthcare. It is also engaged in extensive Research & Development of unique Herbal products. At Marion Biotech, we set Stringent Standards of Quality, Safety and Efficacy for all the Products that we manufacture. No wonder, many of our Products are leaders in their category, thanks to the excellent selection and integration of proven Pharma and extensively well researched Herbal ingredients.
Marion is catering to the needs of vast Indian market as well as exporting our products to CIS countries such as Russia, Azerbaijan, Georgia, Kyrgyzstan, Ukraine, Turkmenistan, Tajikistan & Uzbekistan. Shortly, we are expanding our operations to Central and South America as well as to European and US Markets.
Post: Product/Brand Manager
Job Description:
Coordinates with the Production Department/Lab/DRA, for new Products and existing products. Organise Promotional Inputs like Visualaids,LBL,gifts for various International Markets independently. Organise Training Modules for the sales team.
Candidate Profile:
Minimum 4 years experience in International Divison in a reputed Pharma Company. Minimum 2-3 Years Experience as a Product Executive and 2 Years as a Product Manager
Additional Information:
Experience: 4-6 years
Location: Noida
Education: B.Pharm, M.Pharm, MBA
Industry Type: Pharma/ Biotech/Clinical Research
Functional Area: Sales
End Date: 20th June, 2011

Apply/Send resume at, hrd@marionbiotech.com
See All   B.Pharm Alerts   B.Sc Alerts   MBA Alerts   Mumbai Alerts
See All   Other Jobs in our Database
PLEASE NOTIFY THAT THIS JOB IS EXPIRED.
FIND LATEST JOBS BY CLICKING LINKS BELOW.