Opening in Glenmark Pharmaceuticals as Manager - Business Planning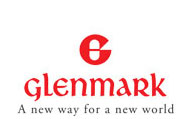 Glenmark Pharmaceuticals today announced the settlement of litigation with Daiichi Sankyo and Genzyme Corporation regarding Glenmark's Abbreviated New Drug Application (ANDA) tiled with the US Food and Drug Administration (FDA) for Colesevelam Hydrochloride, a drug used in treatment of type-2 diabetes.

Post: Manager - Business Planning

Job Description:
Concept to commercialization of products by Product portfolio management & planning. This role will involve thorough understanding of business needs of various therapy areas and significant cross functional interactions.
Essential Requirements:
* New Product Identification and Pipeline planning for chosen ROW market/s.
* Conceptualization of new product ideas including novel fixed dose combinations, new products and /or novel delivery systems
* In-depth assessment of Market, treatment guidelines, competition, pricing, regulatory environment, unmet needs etc
* Build complete business cases for identified product opportunity including forecasting, NPV models
* Coordinate with country teams, in-house functional teams to build consensus on chosen product grid.
Candidate Profile:
Experience: 3-4 years of Pharma background preferably in a single organization in Sales & Marketing / planning / market research / business development
* Educational background: Life Sciences / Chemistry / B.Pharm graduate with MBA from a good school
* Skills required : Analytical skills and Good medical knowledge
Additional Information:
Location: Mumbai
Experience: 3-4 years
Qualification: B.Pharm, B.Sc, MBA
Funcational Area: Marketing, BD

LAST DATE: 30-04-2012

Apply at, vijaymane@glenmarkpharma.com
See All   Glenmark Jobs   B.Sc Alerts   M.Sc Alerts  
See All   Other Jobs in our Database
See All   PharmaTutor Placements
Subscribe to Pharmatutor Job Alerts by Email
PLEASE NOTIFY THAT THIS JOB IS EXPIRED.
FIND LATEST JOBS BY CLICKING LINKS BELOW.