Require Sales Representatives - pharma in Colgate | 15 posts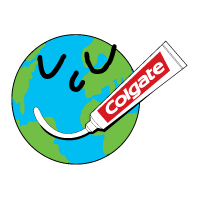 The Training and Development effort at Colgate-Palmolive is a direct outcome of the Individual Development Plan and the Business need. The business critical and individual specific needs are identified every year and a training needs inventory is drawn up.
Colgate's leadership position in the global marketplace is directly linked to the skill of our employees. Practical learning and professional growth are critical to our continued success. We invest generously in the training and education of Colgate people.
Post: Sales Representatives

Job Description:
Building Oral Care Awarenes in Medical Store REs
Generating sales in Pharma Channel
Responsible for indirect Mapping of towns
Basic Sales & Merchandising
Candidate Profile:
* Candidate must possess at least a Bachelor of Science or Bachelor of Pharmacy in any field.
* Fresh graduates/Entry level applicants are encouraged to apply.
* 15 Temporary position(s) available
Additional Information:
Experience: Freshers
Location: Delhi
Qualification: B.Pharm, B.Sc
Functional Area: Sales & Marketing

click here Apply online

See All   Colgate Alerts   M.Sc Alerts   M.Pharm Alerts   Mumbai Alerts
See All   Other Jobs  in our Database
Subscribe to Pharmatutor Job Alerts by Email
PLEASE NOTIFY THAT THIS JOB IS EXPIRED.
FIND LATEST JOBS BY CLICKING LINKS BELOW.